After playing only 11 minutes for the Mountaineers all of last season, junior guard Dustin Clarke has exceeded expectations this season in an expanded role, starting 20 games while averaging 20 minutes per game.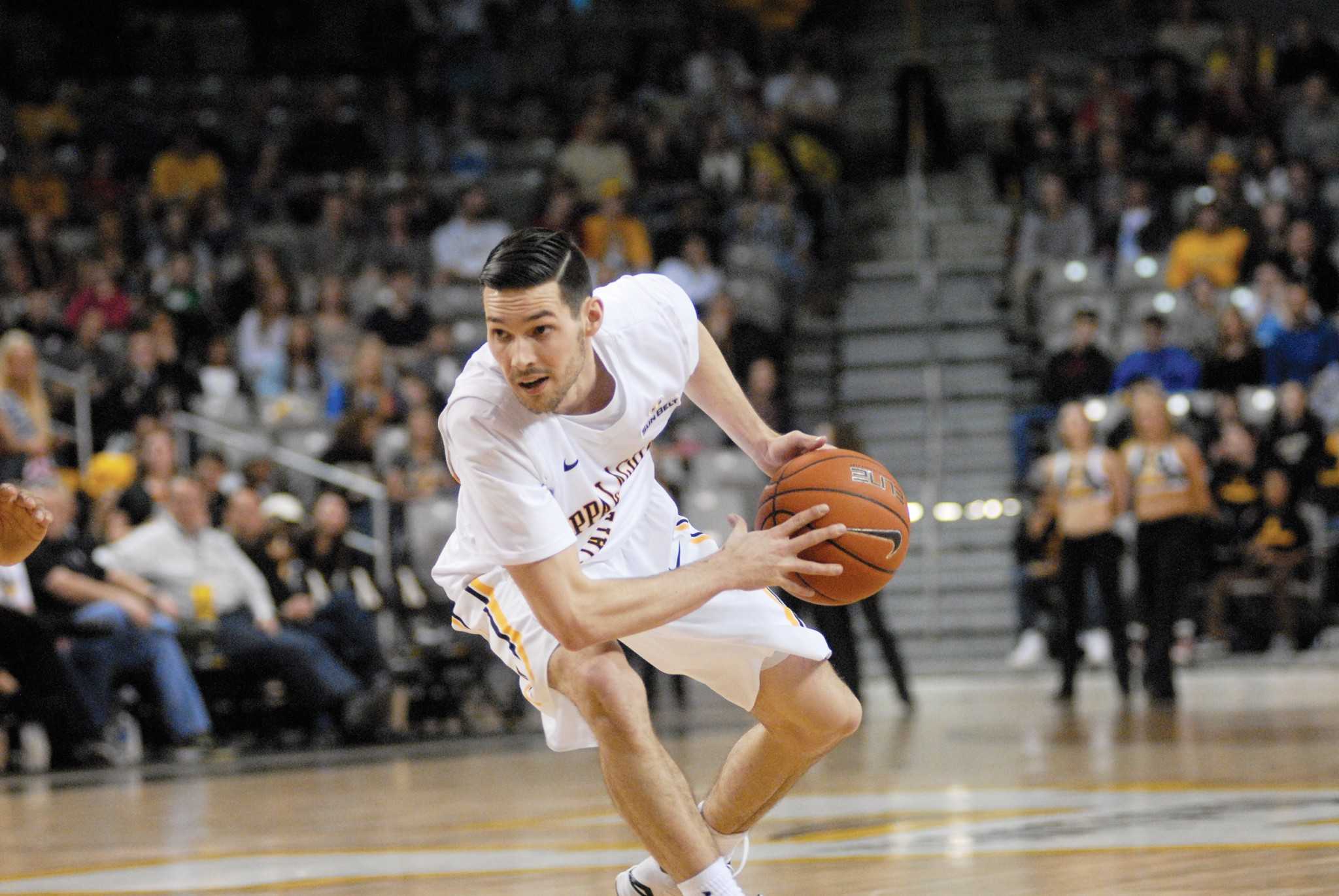 Clarke is shooting better than 30 percent from 3-point range and is leading the team in free throw percentage. He is also the third-leading rebounder on the team, despite playing the guard position.
While people outside of App State's locker room may not have seen this coming, many of Clarke's teammates did.
"He worked extremely hard, so, coming into this season, I expected nothing less than what he's doing now," junior guard Frank Eaves said.
Clarke knew he would have an expanded role this season, and he was ready to contribute in any way.
"I just expected to work hard and give everything I had and hopefully be able to help the team win," Clarke said.
Along with more experience and a hard-working attitude, a switch in the coaching staff also helped Clarke see more playing time.
"They do a great job, and I like the motion we run," Clarke said. "I feel like it fits our whole team really well."
While Clarke aims to improve in every area of his game, he noted that his defense is one area he has really focused on in particular.
"Defensively, he continues to improve," Eaves said. "From the guards, we all need to improve defensively, but I've seen a big improvement from him in that aspect of the game."
Clarke's practice habits are one reason for his all-around improvement, Eaves said.
"Dustin is intense every practice," Eaves said. "If he could stay out there and get every rep of every drill then he would. That's a big part of Dustin. He's always ready to work."
That energy doesn't just stay on the practice court though. The enthusiasm Clarke brings ignites other players in games, too.
"Sometimes I think I lack energy, and I can look at him and be like, 'Dustin's bringing it, so I need to go ahead and bring it to pick up my team,'" Eaves said. "In that aspect, he's really helped me."
Aside from his energy, Clarke has maintained a great work ethic throughout his time at App State, and it has enabled him to become a regular contributor to the team.
Clarke's motto remains a simple one, though – to be the best player he can be.
Thanks to hard work and a positive attitude, the Sun Belt is getting a glimpse at a completely new Clarke – one that didn't let a drastically larger role rattle him this season.
"We all knew what Dustin was capable of," said fifth-year senior forward Tommy Spagnolo. "We practiced with him every day last year. He just didn't really get his opportunity. Now that he has, he's making the most of it. I'm proud of him."
Story: Colin Tate, Intern Sports Reporter
Photo: Cory Spiers, Sports Editor