The Nth Degree Gallery and its studios on King Street have been around for 17 years, uncommon for an independent underground gallery, especially in as small a town as Boone. Each of the seven artists in the not-for-profit collective has a professional day job or is a student, but still usually meet their annual fundraising goals through their Keep The Lights On campaign. This year, however, money is tight.
"A lot of the more established galleries in the area are more profit-driven, and they have to be focused on what will sell around here," said Jamie Goodman, a senior member of the gallery. "What will sell to the tourists and the second home owners is definitely less controversial art, it's usually stuff that people will want to hang on their walls."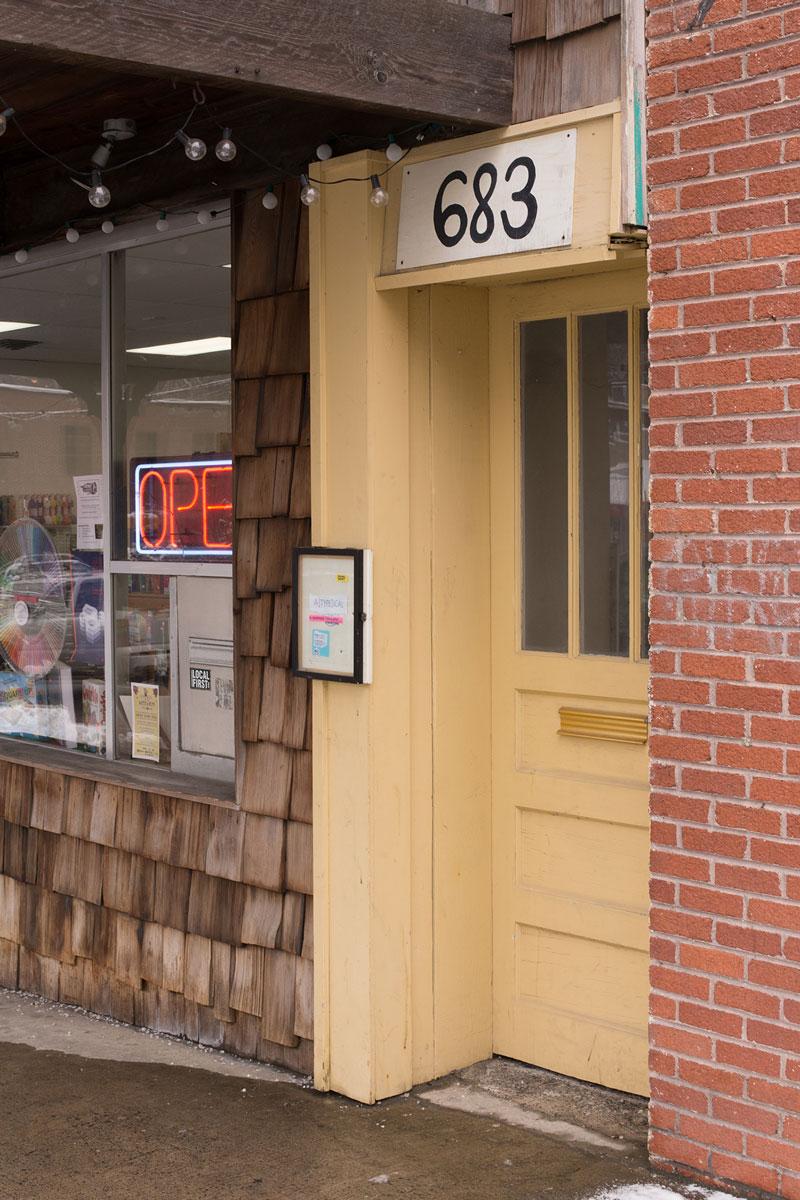 Goodman is a photographer and does graphic design during the day. She has been a member of the Nth since  the early 2000s.
She said that fundraising varies each year and depends on the economy – art is usually one of the last things to be funded in a recession. While the last couple years have been a struggle, she says they have found ways to continue through solicitation of donations.
"People know that art is important," Goodman said.
The Nth provides a home for exploratory, experimentation and urban art, she said, and gives a voice and a venue to those artists who might not otherwise find an outlet in Boone. It is because the group doesn't function for profits that they can take risks.
"We rely on the good graces of people who like what we do and want us to stay around," Goodman said.
Donations benefit emerging artists first. Of their monthly shows, the gallery hosts only three per year from artwork made by members. The rest feature work of community artists, and open hangings. In keeping with the gallery's mission statement, these shows provide a space for unknown artists looking to build their resumes.
Open rooms are usually provided to people who fit the niche and who need the space more than others, Goodman said.
"Boone is an interesting mix of small town with modern consciousness, and we are very unique in that way," Goodman said. "Having exposure to different forms of art is not only important for that consciousness but its also kind of expected."
The gallery members meet weekly to decide on chores and curate shows, and each person takes turns with all aspects of management. In this way, Goodman calls Nth an incubator for future gallery workers to learn how to go through the process from looking over an artists work to striking the show after the pieces are ready to come down.
The space is very open, with a lot of freedom to collaborate and find their voice as artists, said Tommy Lee, a member for the past four years who paints under the name Sir Tom Foolery.
"There's a lot of spaces that either don't do that or they don't have the means to do that, and that's probably one of the biggest things that makes the Nth different than a lot of other places – it allows the space to experiment so that they can grow however they need to grow as artists," Lee said.
"The first thing that attracted me to the Nth gallery was that the Nth is a really great collective space for artists that really have intentions on being professional artists but they still don't really know how to," Lee said.
The Nth does not sell artwork unless individual artists put up a price during a show. The gallery asks for a very small percentage of the artwork's value compared to what other galleries do, Goodman said, and that percentage goes back into the costs of running the gallery – such as wallpaper and paint for repairs after shows and toilet paper and cleaning supplies for the facilities.
Each member pays rent for a studio space in the building. Fundraising efforts,  account for a very small part of the operating budget – the power and water bills usually come out to around $1,000 to $1,200 a year, an amount that Goodman said it usually costs most other companies to run per month.
"Sometimes we meet our mark, and sometimes we come up short, and this is one of those years where we are struggling to literally keep the lights on," Lee said.
There are plans to launch an IndieGoGo fundraising page sometime in the next month, a new tactic for the gallery. Further updates can be found on the group's public Facebook page.
"We feel really fortunate to be in a place like Boone and to have a venue like the Nth and the love and support that we get from the community is really awesome," Goodman said. "We just hope we can give back what people put into it."
Story: Lovey Cooper, Senior A&E Reporter