Opinion: McCrory not funding liberal arts is imprudent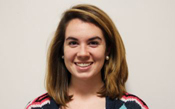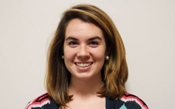 As someone who voted for Governor Pat McCrory in the past election and as journalism major at a liberal arts institution, I have to say I'm very disappointed in the governor's recent comments.
Tuesday morning, McCrory told conservative talk show host Bill Bennett that he thinks "some of the educational elite have taken over our education where we are offering courses that have no chance of getting people jobs," according to the News & Observer.
"McCrory said he would propose legislation to overhaul the way higher education is funded in North Carolina, putting the emphasis on job creation not liberal arts," according to the News & Observer.
McCrory also said he instructed his staff Monday to draft legislation that would change how much state money universities and community colleges receive "not based on how many butts in seats but how many of those butts can get jobs," according to the News & Observer.
I see several issues arising from the governor's plan. First of all, I do not see how the governor could determine what degrees have enough "butts with jobs" to warrant a loss of funding.
There is also the issue of cutoff. At what number of employed degree earners or rate of unemployment would a degree lose its funding? Would the jobs have to be in the state or would it take into consideration the number of degree holders with jobs across the nation?
Then, there is also the issue of whether or not the number of employed degree earners have a job in their field. The number of employed degree earners does not necessarily mean that they have a job related to their degree. Detailed statistics would have to be kept, which would require employees and resources, which would be a potential expense.
There is also the issue of a means to an end. Cutting funding for degree programs in public universities would take away jobs from the professors who teach in that field. Those teachers would then seek employment at private universities and potentially flood the market. This would also further limit the job opportunities for recent graduates with a degree that has been deemed unworthy of funding. This would only add to the unemployment rate that McCrory is attempting to combat.
Besides the practical issues of McCrory's efforts, there is the issue of how this will affect the pursuit of knowledge for North Carolinians.
In McCrory's interview, he specifically mentioned programs for gender studies and programs for philosophy, both liberal arts degrees.
However, McCrory did reason that he does not want to subsidize a degree that would not get someone a job, not because he wished to eradicate liberal education. In fact, McCrory said in the interview that he believes in a liberal arts education. McCrory himself received a liberal arts education from Catawba College.
Director of Women's Studies at Appalachian State University Donna Lillian said liberal arts students are taught, along with specific skills, how to adapt in order to think through a problem to figure out a solution.
Lillian said this will help students have a full career in a world where specific skill sets change quickly and will only help a graduate with their first job.
Students who graduate with a degree in women's studies work in non-profit management and as advocates for battered women or children in court. Many also go on to work in family or human rights law, Lillian said.
McCrory's solution seems to be that students who wish to receive a liberal arts degree should pursue it at a private university. What the governor fails to address is the cost of attending a private institution.
The establishment of public learning institutions is to educate the masses and provide an equal right to an education. By limiting the degrees at a public university, McCrory is preventing students who can't afford a private education from pursuing the knowledge they desire.
Of course, a student could receive financial aid to make a private education more feasible, but for students who are not awarded financial aid, it will be a hard choice between studying what they are interested in and fiscal responsibility.
While there is a perceived inferiority of a gender studies degree to a business degree, it is imprudent to assume that.
As Lillian said, "we should be raising citizens."
There is no value in having a job if you do not know the issues of the world around you or if you cannot think for yourself. I did not vote for the governor so he could spend time determining what knowledge – or education – is valuable.

Sansoucy, a freshman journalism major from Raleigh, is a senior news reporter.