PMA supports brother with brain cancer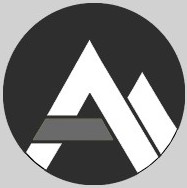 Appalachian State University's Phi Mu Alpha chapter, a fraternity for men in the musical professions, is currently raising money to help its brother Blake Ryall, who discovered in December that he has brain cancer.
Josh May, Phi Mu Alpha's chair of outreach, said the chapter is selling T-shirts and rubber bracelets in the Broyhill Music Center in support of Ryall, which are both printed with the word Blakestrong.
May said they have sold approximately 49 bracelets for $1 each and 10 to 15 shirts for $10 each.
The money will be split evenly between two cancer research charities, the American Cancer Society as a part of Relay for Life and the Preston Robert Tisch Brain Tumor Center for their annual Angels Among Us 5K.
Ryall, a senior music performance major currently not enrolled, was hospitalized at the Tisch Center this semester but has since finished chemotherapy treatments. He will find out in the near future whether he is free of cancer, May said.
Assistant professor in the Hayes School of Music Christopher Blaha has also provided encouragement and support for the fundraising efforts.
"The students here have been really caring about Blake," Blaha said. "It's not often that you have a 22-year-old with brain cancer. Everybody's trying to do what they can to show their support."
Blaha has known Ryall for the four years that he's been teaching him to play the tuba in one-on-one lessons, as well as playing in some of Ryall's musical ensembles. He describes Ryall as a dedicated and talented student and musician.
"When he came to ASU, he wasn't sure what he wanted to do, but he was sure that he loved music and he wanted to study as intently as he could," Blaha said. "He started to realize that what he really wanted to do was to play his instrument professionally."
Blaha and May said Ryall refused to give up his passion and continued to play his tuba, even while undergoing treatment.
"There are very few people in the music building who don't know who Blake is," May said. "He's such an amazing player, but he's so humble about it."
May said Ryall plans on returning to Appalachian next semester.
Story: Laney Ruckstuhl, Assistant News Editor