After Black Lives Matter protests and demonstrations surrounding national events such as the deaths of Michael Brown and Eric Garner, the Office of Multicultural Student Development and the Counseling and Psychological Services Center collaborated together to create Race Talk.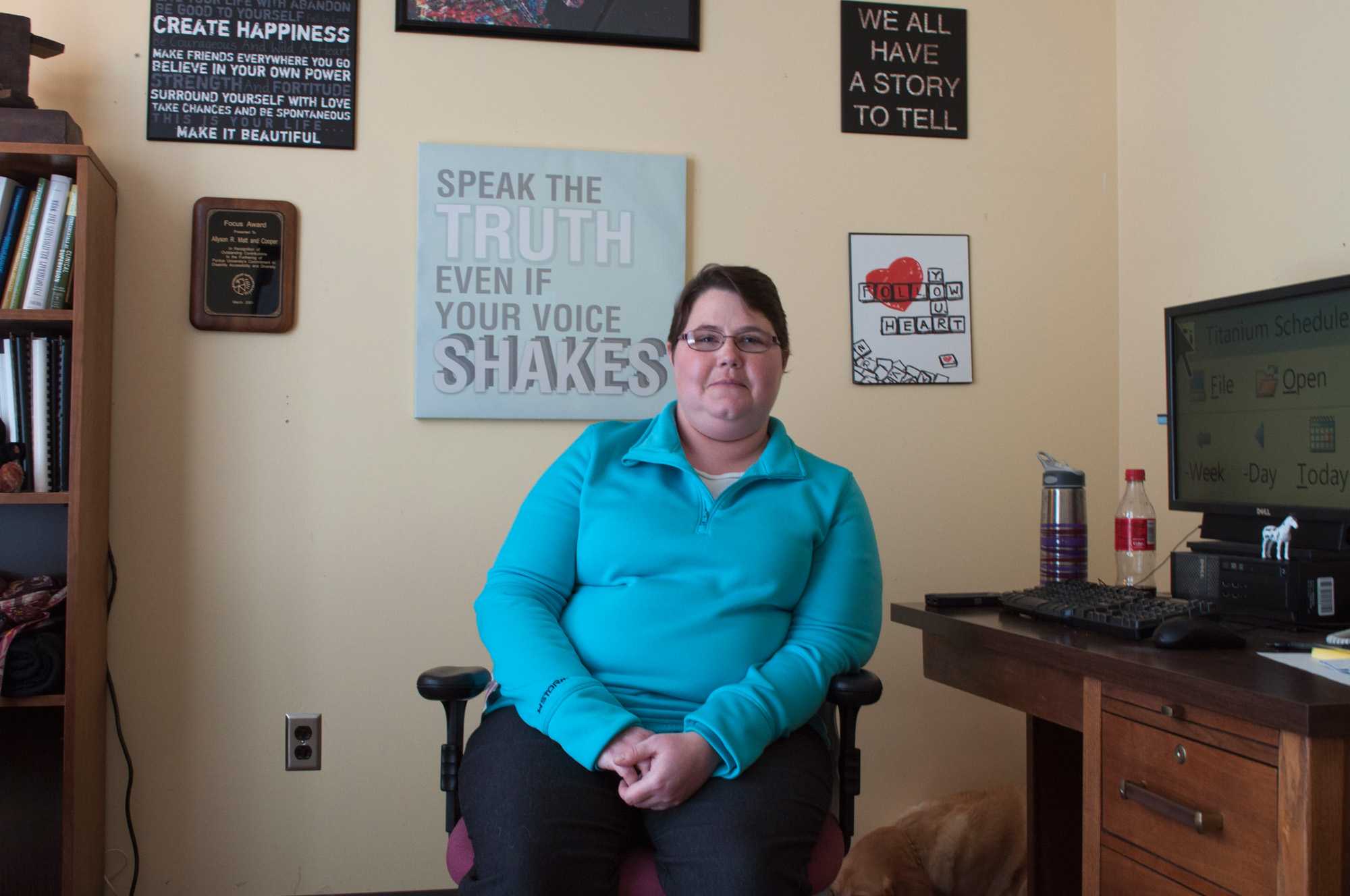 Race Talk is a therapy group where ethnic or racial minorities come together and discuss how being a minority on campus affects emotional and social health and academic success and share their perspectives on various issues.
"Both departments saw a need arise when protests and marches started happening among our students of color," said Everette Nichols, assistant director of MSD. "Students don't always think about resiliency or don't often have the venue to express emotion and think about self care when exposing themselves to nonviolent protests and marches."
The goal of Race Talk is to create a safe and confidential place to support students as they work on reducing isolation, finding support and making changes.
"I think there are some barriers for diverse groups of students for actually coming into the counseling center in terms of mental health stigma," said Dr. Allyson Matt, psychologist for Appalachian State University's counseling center.
Students participate by self-submitting their names by contacting Nichols or Matt.
"The number of students that responded is far beyond what I expected," Nichols said. "I was really expecting 10 or 12 students and there were 39 total who self-submitted in less than a week."
Both offices are working to set up a designated time, but groups consisting of about eight to 12 students will be conducted in a private room by one or two counselors.
"Since students are sharing personal stories, within the counseling groups it is understood by everyone that what is shared here stays here," Nichols said.
Minority students are often faced with microaggressions by students who unintentionally or intentionally hurt their feelings with stereotypical comments or actions.
"I think many minority students on campus experience heavy emotion and most of the time that comes from a negative experience," Nichols said.
Many minority students also feel isolated or misunderstood concerning their experiences, but Race Talk creates an inclusive environment where students are  offered support and a place to vent if needed.
"The connections students build helps people feel like they can start to reach out to people in classes or they can build more relationships on campus that are meaningful," Matt said. "Meaningful connections are an important part in people being successful in college."
There are a few other student groups and organizations on campus where students discuss these feelings, experiences and situations, but none that are specifically catered to counseling and psychological services.
"Most students of color get support from organizations and the sort of like small families that they form either through clubs and organizations like the Hispanic Student Association, Black Student Association or even through housing," Nichols said.
Although group therapy may initially cause intimidation or anxiety, offering Race Talk in this setting rather than students gathering on their own allows people to feel more comfortable and open up about personal concerns since everything is confidential, Matt said.
"I think that once people start to get into that [group therapy] setting with all of these people and start to connect with peers on a level that maybe is different than what happens on a daily basis, they begin to find out that other people are also going through similar fears and struggles and they are not alone in that," Matt said.
Appalachian consists of only a 12 percent minority population. The remainder of students are primarily white.
There are various factors that affect the diversity rate at Appalachian, but Nichols said one of the biggest obstacles is that Boone is about two hours away from any other large city compared to other universities who pull a diverse population from surrounding cities.
"I think there needs to be an overall university commitment to diversity and inclusiveness for increasing multicultural competencies," Nichols said. "It has to a whole campus movement, sort of like how the campus gets behind the football team during football season – we have to get behind these initiatives as well."
Story: Chamian Cruz, Intern News Reporter