Raising awareness for sexual assault victims
April is recognized as Sexual Assault Awareness Month – nationally and on-campus – a time to shed light on the issue and eliminate victim blaming by focusing on holding perpetrators accountable.
Sexual assault is defined as the sexual exploitation, forcible penetration or an act of sexual contact on the body of another person – male or female – without his or her consent, according to www.sexualassault.appstate.edu.
North Carolina and Appalachian State University define consent as a clear, knowing, voluntary and sober permission through words or actions.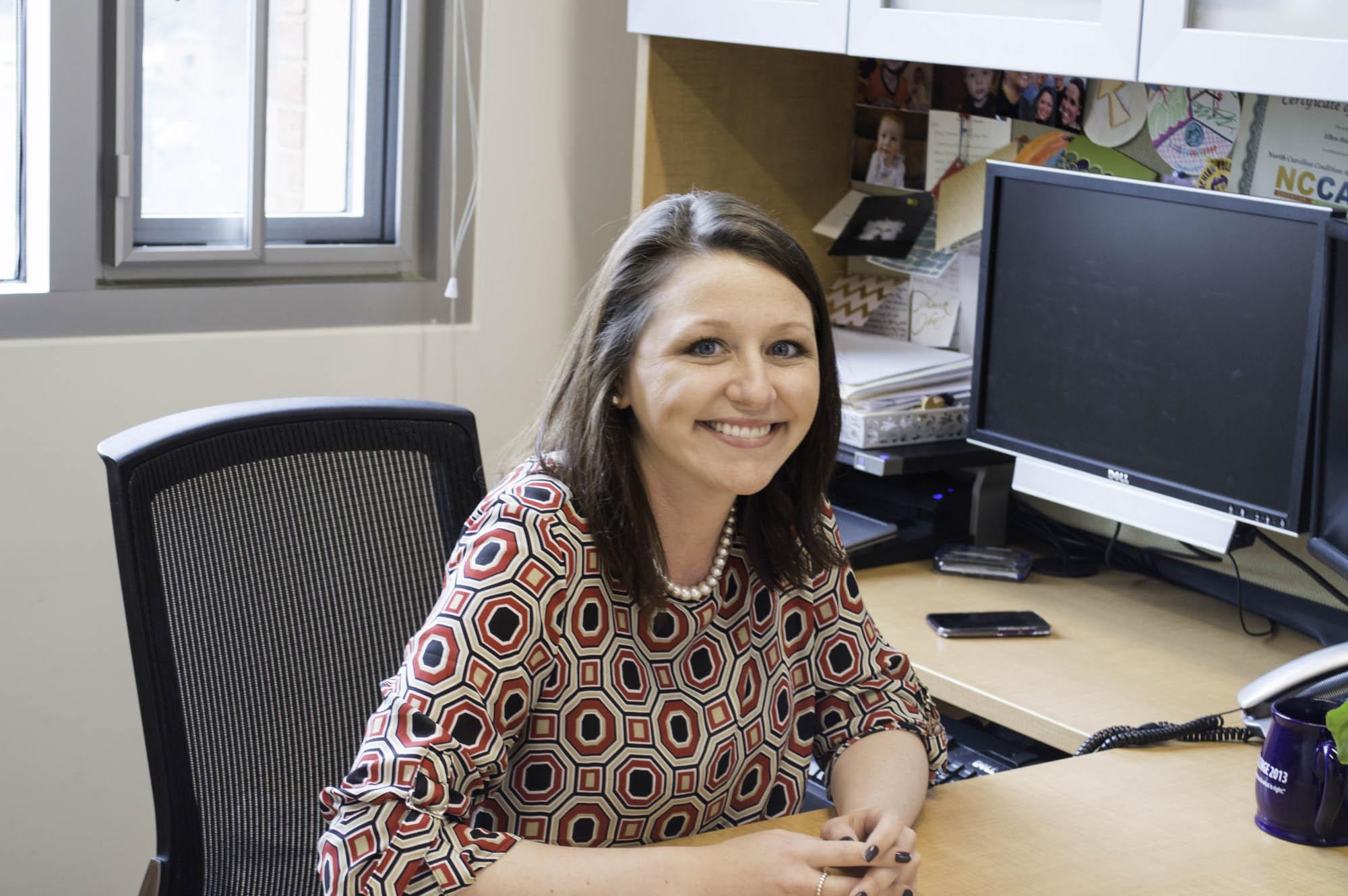 According to the Rape, Abuse and Incest National Network, an average of 207,754 victims – age 12 and older – of rape and sexual assault occur each year. Approximately two-thirds of rapes were committed by someone known to the victim and 54 percent of rapes or sexual assaults are not reported to the police.
Dan Jones, director of counseling and psychological services at Appalachian, said freshmen are more likely to be raped because they are more vulnerable to serial rapists who target freshmen.
Jones said strategies of serial rapists include inviting an individual to a party, using alcohol without the victim's knowledge and sometimes even having a designated room. In addition, most will deny what they did and fail to identify themselves as rapists.
"Some people say that women should be able to drink just like men and men should be told to not rape and I agree with that," Jones said, "but it's hard to convince these serial rapists that tend to lack concern or empathy for people to not rape, because they feel entitled and are narcissistic so telling them not to do it doesn't always work."
He said many survivors of sexual assault or rape don't report for fear of judgment, stigmas, victim blaming or for not wanting to upset family or even sometimes due to the perpetrator. Victims often blame themselves or don't know that they've been raped due to an unclear memory or because the event happened so fast.
"There is research to support the notion that getting treatment reduces the chances of long-term effects of post traumatic stress, because rape is an abnormal event," Jones said. "Only 1 in 10 women report that they've been sexually assaulted or raped, and so most people who are raped don't go to counseling. It's a good idea to go to counseling and to report it. Talk to somebody."
Jones said beginning in fall 2015, the Counseling Center will be providing new counseling and therapy specifically designed for sexual assault and rape to help avoid trauma.
Ellen Hartman, associate director of Student Conduct and adviser for The Red Flag Campaign, said one in five women and one in 33 men will experience some form of sexual assault while in college. The Red Flag Campaign focuses on training and teaching individuals about interpersonal violence and how to safely be an active bystander.
"It's all about the prevention piece in regards to education, because if we create a culture where our students, faculty, staff and community members are active bystanders where they intervene in instances of sexual violence, we're telling the perpetrator that it is not OK what they are doing and we're speaking directly to their behavior," Hartman said.
Hartman said there has been an increase in sexual assault reports at Appalachian, but more reports do not necessarily mean that more assaults are occurring. Instead, it means that there are resources and support available for victims and survivors to come forward.
The Red Flag Educator Group has trained over 2,000 students to be active bystanders since 2013, intervening in potentially dangerous situations. They also work closely with OASIS, which is the local domestic violence and sexual assault resource agency that offers free and confidential services and a 24-hour crisis line.
Marcie Ownbey, outreach coordinator of OASIS said common effects of sexual assault may include self-doubt, self-blame, shame, repeated strong memories of the event, difficulty concentrating or sleeping and loss of sense of safety.
Ownbey said anonymous reporting allows victims to have a forensic exam done at a hospital and have the results stored anonymously for up to a year in case the individual decides to press charges later.
"A lot of the things that our society tells people to do on a daily basis to prevent their own assault lead to victim blaming," Ownbey said. "In our prevention work, we focus on teaching people from an early age about respect and not to assault and we believe in holding perpetrators accountable for their actions."
There is also a common stigma for men and women about reporting sexual assault, but many men especially don't report sexual assaults for fear of what it might do to them as a victim and as someone who identifies as a male.
"We know that it does happen to men and we like to emphasize that we do know that because we want men to feel like they can come forward and seek our services if it does happen," Ownbey said. "We also know that 50-64 percent of transgender people will experience sexual assault in their lifetime and that's a really high number for that population."
Story: Chamian Cruz, News Reporter
Photo: Jordan Kimbrell, Photographer