Raley renovation to add tribute to Chancellor Peacock
The Walker College of Business is currently in the planning process for renovations of its main building, Thelma C. Raley Hall, which will be renamed Kenneth E. Peacock Hall in honor of the outgoing chancellor.
Renovations to the building will be funded by independent contributions and donations to the university because of a state-mandated halt on construction, due to a lack of budgetary funding.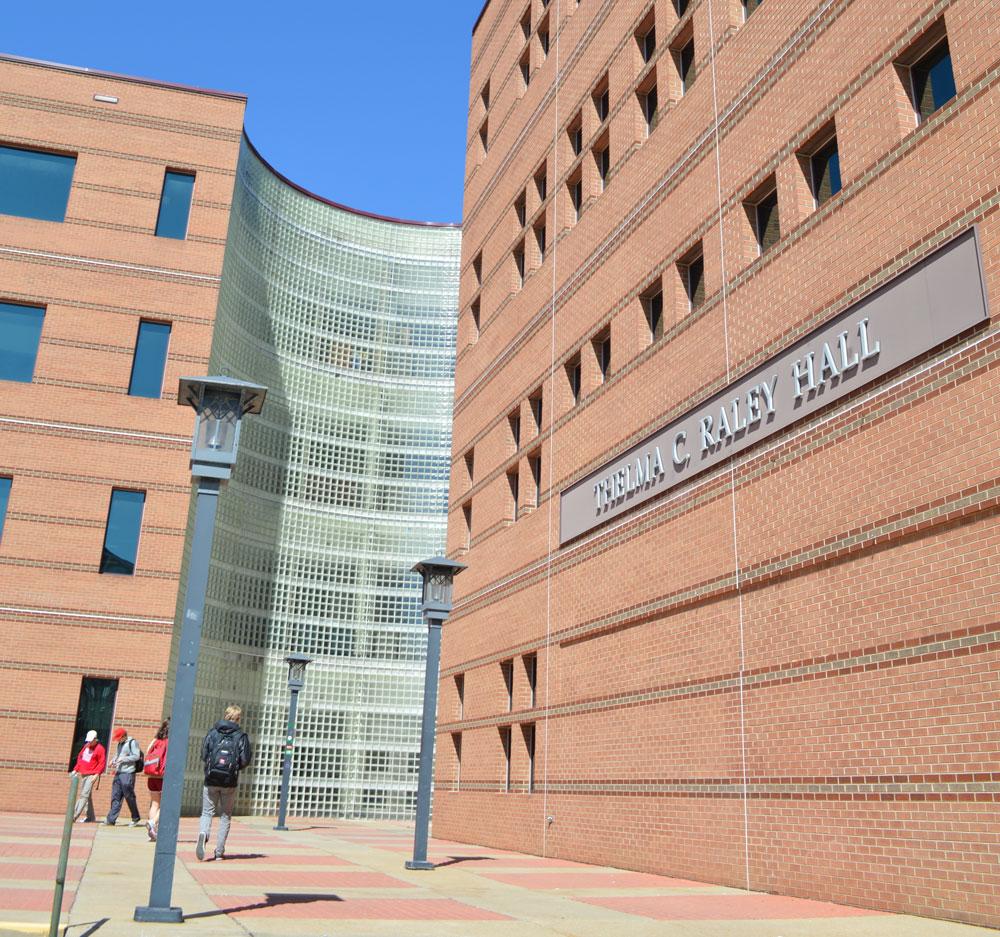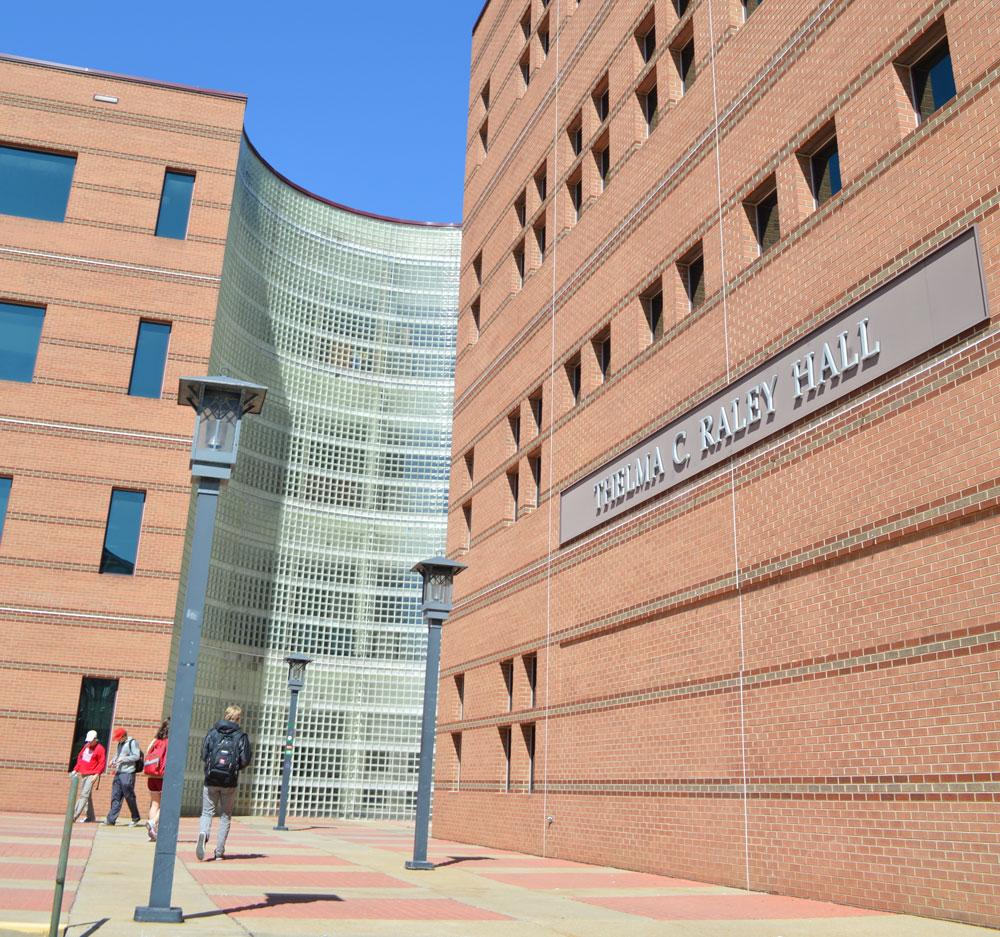 Money is being raised through the largest fundraising effort in the university's history, the Campaign for Appalachian. The campaign, backed by Peacock, has a goal of raising $200 million by the end of 2014, according to a university news release.
Will Sears, director of development for the College of Business, said the renovations will either include replacing the glass wall of the building with a four-story addition or opening a coffee shop and meeting space, similar to Crossroads in Plemmons Student Union, on the second floor of Raley.
Sears said he believes a coffee shop setting would help students who are concentrated in the College of Business with networking and building relationships.
"The cornerstone of the business environment is networking and we don't have a place in this building where students can meet in between classes and go over notes and build those relationships that lead to business deals in the future," Sears said.
Although the building does not have problems with infrastructure, Sears said they hope to modernize it to keep up with competing universities and make better use of the space.
The renovated space will also include a Thank You Wall honoring Peacock that shows his accomplishments and contributions during his time serving the university as a professor, dean and chancellor.
Peacock has been with the university since 1983. He spent 20 years in the college of business, starting as an accounting professor, then serving as a dean before becoming the university's chancellor in 2004.
"We needed a way to tell his story to visitors and students as they come in this building," Sears said. "Think about 25 years from now, someone may walk in here with their student or daughter and they'll say, 'Who was Peacock?' and that's what the Thank You Wall is for."
Sears said they also hope to update classrooms to include newer technology that could be utilized in a new way for business students. This may include new computers or stock market tickers.
"A scholarship impacts one or two students and a professorship impacts the professor, but Dr. Peacock was all-inclusive," Sears said. "We wanted to really come up with something that was creative that would impact every student as they come through the door of this college and every business person and every faculty member that visited."
College of Business Dean Randy Edwards said a projected date for the start of renovations is still uncertain, but the earliest these renovations could take place is summer 2015.
The family of Thelma C. Raley, an alumna who earned her degree from Appalachian State University at the age of 80, is in support of the renaming of the building, Edwards said. Raley died in 2006.
"She and Chancellor Peacock were friends," Edwards said. "Even though she's deceased, she would love to see her friend have his name on the building."
Story: Laney Ruckstuhl, Assistant News Editor
Photo by Aneisy Cardo, Staff Photographer