A reading clinic in Appalachian State University's Reich College of Education has helped teach reading-impaired children from the community for many years. Now, thanks to a sizeable donation from Pat A. Anderson, for whom the clinic was subsequently named, it can continue to do its work.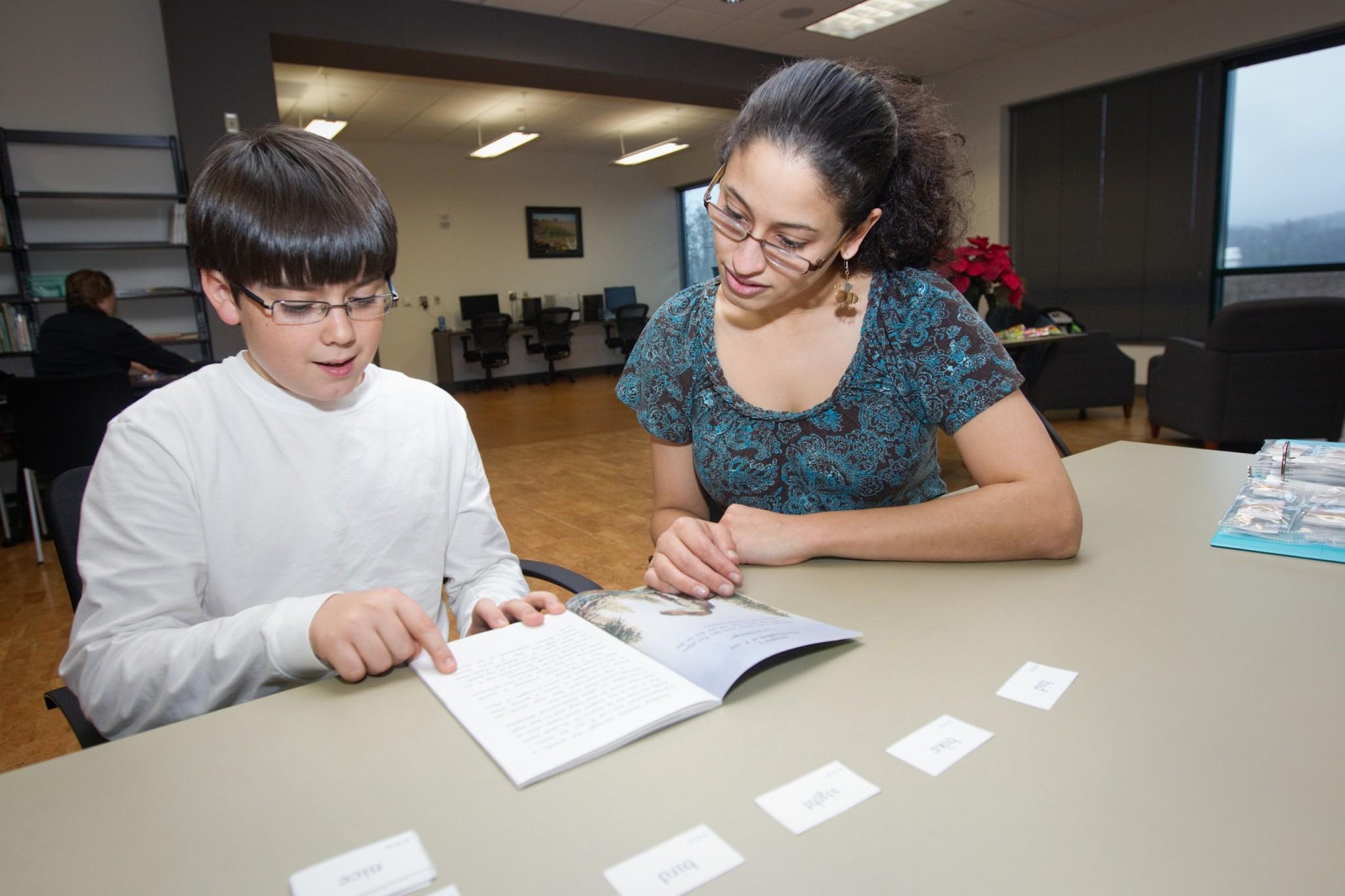 The Pat A. Anderson Reading Clinic, established in the mid-1950s, is the oldest and largest reading clinic in North Carolina, said Darrell Morris, the clinic's director.
Morris said  the reading clinic sets Appalachian apart from other universities.
"The university has funded [the reading clinic] since I've been here, for over 26 years," Morris said. "It's made us very different. Our clinic is considered the best in the state, maybe in the entire Southeast."
Devery Ward, an associate professor in the college of education, said the clinic not only helps children learn to read, but also gives Appalachian students early teaching experience and training.
"When the undergrads begin putting their work from the classroom into action, and offering instruction to a real, live student who's going to respond, they learn these methods in a way that you can't learn when you're just reading a book or listening to a lecture," Ward said.
The clinic helps approximately 100 children per year, ranging in grade level from elementary to middle school.
Children come from all across Western North Carolina to use the reading clinic. The clinic serves Watauga, Ashe, Avery, Caldwell and Wilkes counties.
Morris said the clinic employs a balanced methodology. Undergraduate and graduate students work with the children to ascertain their reading level. They focus on building up the child's reading, writing and spelling skills, using reading level as a starting point.
"It's a way of doing things that universities have moved away from because of costs, but Appalachian has maintained a commitment to this type of training," Morris said.
The expenses for the clinic include paying undergraduate students and supervisors during the semester, paying graduate students during the summer and the cost of materials.
Because of these costs, Morris said he believed the clinic was starting to wane.
"With the economic downturn, our funding source started to dry up," Morris said.
But Anderson, an Appalachian alumna, donated an unknown amount of money to the clinic, which Ward said saved it.
"We're so very fortunate for Pat Anderson's very generous donation," Ward said. "This donation will allow our clinic to continue serving children and teachers into the future.
Anderson's contribution will serve as more than a short term supply of funding. It will benefit the clinic for many years.
"We're pretty frugal," Morris said. "It will last for years and years to come."
CORRECTION (Friday, April 10, 12:10 p.m.): Undergraduate and graduate students were originally included in the Pat A. Anderson Reading Clinic's expenses. Only supervisors and the cost of materials are included. The Appalachian apologizes for this error.

Story: Thomas Culkin, News Reporter