REI invites guest speaker from local organization to Fall Forum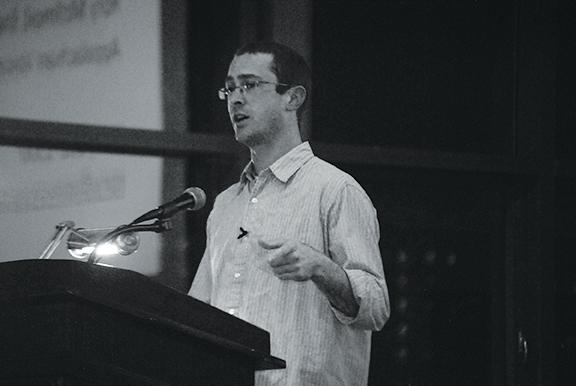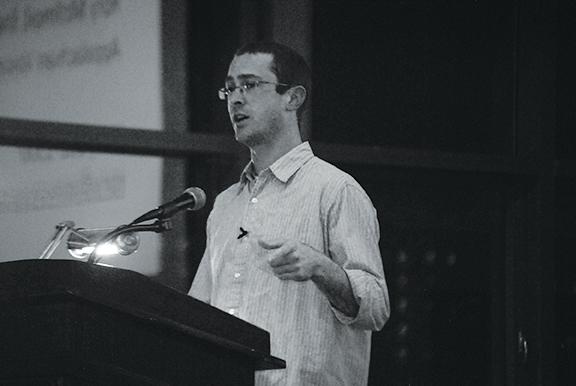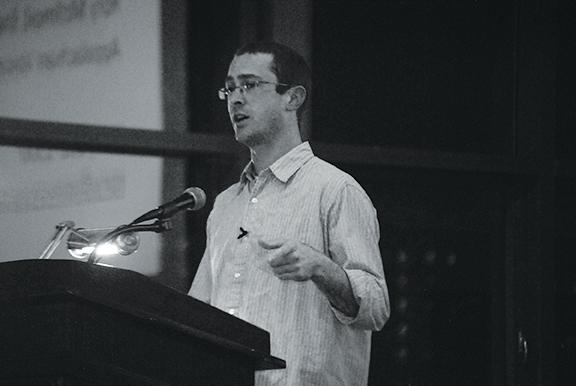 Rewable Energy Initiative held its Fall Forum on Monday night in the Solarium to discuss what students can do to become more energy efficient.
Rory McIlmoil, the Energy Policy director for Appalachian Voices and guest speaker at the event, spoke to the approximately 100 students who attended.
Appalachian Voices is an award-winning, environmental nonprofit agency based in Boone that is dedicated to advancing a cleaner energy future.
"[McIlmoil] is known for his work in energy policy and as an energy economic analyst for Appalachian Voices," said Zoe Croft, the public relations officer of REI. "He has traveled around the southeast working to help promote alternative and sustainable economic development in Appalachia through policy and research."
McIlmoil said his message to students is that there are things students can be doing as individuals to reduce the energy they are using.
"My No. 1 goal is to get everybody in this room excited about energy efficiency and about conserving energy," McIlmoil said.
He said there is a difference between energy efficiency and energy conservation and encouraged students to partake in both practices.
"Energy efficiency is, for example, taking an incandescent light bulb and replacing it with an LED light bulb in your home or dorm," McIlmoil said. "Energy conservation is turning your light off, turning the heat down or turning it off when you're not in the room."
McIlmoil said his goal was to encourage students to join and support REI.
"It's amazing to see the progress REI has made and they really need your support as they move forward to make ASU a more sustainable campus," McIlmoil said.
Croft said the group chose McIlmoil to speak because he has a wide variety of strengths and is a great teacher and activist who can set an example for students.
"REI really wanted to find someone that understands economic development and environmental impacts and also someone that really captures our mission and has a professional background," Croft said.
REI is a student organization that is run and funded by students. Each Appalachian student pays $10 per academic year in tuition and fees to fund the REI program. This funding has allowed the school's program to be an example to other colleges and organizations around the nation, said Josh Brooks, chair of REI.
Story: NICOLE CAPORASO, Intern News Reporter
Photo: NICOLE DEBARTOLO, Intern Photographer