'Rockstar' professor releases new book on campus
An Appalachian State University English professor and North Carolina Poet Laureate held a book signing and reading from his newest book, "The Life of the World to Come" in the university bookstore on Monday.
Joseph Bathanti is a well-known author of eight books of poetry, three previous works of fiction and one nonfiction work. He is also the recipient of numerous awards such as the Ragan-Rubin Award, the Sherwood Anderson Award and the Spokane Prize.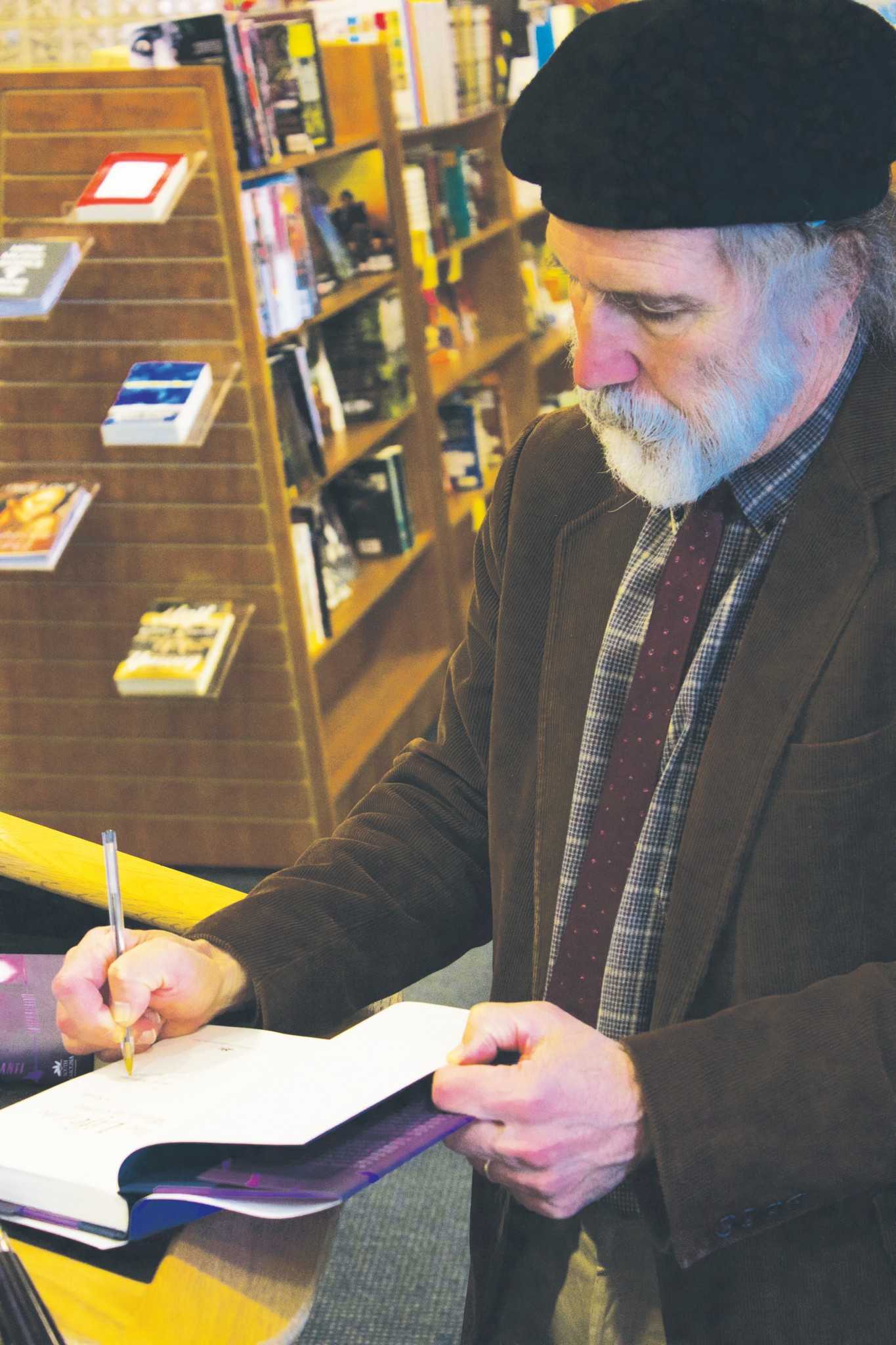 "The Life of the World to Come" is set in mid-1970s Pittsburgh. In it, Bathanti tells the story of a lawyer in debt to a gambling ring, who has to flee to a fictional place called Queen, which he said is supposed to represent Charlotte.
Splashed with local color, poetic candor and gripping plot development, the book is in line with much of Bathanti's previous works of fiction.
"Right away, we are alerted to the prose treat that Bathanti will lay before us with astonishing constancy: at times poetic like Allen Ginsberg; at times staccato like Raymond Chandler; dramatic and full of dialogue, as with Pat Conroy; and soaring, yes, like Wolfe, but with an Italian Catholic repertoire," described a book reviewer in the Asheville Citizen-Times, who gave the novel a high rating.
Fiction writer and visiting professor Abigail DeWitt introduced Bathanti at the event, describing him to those gathered as a "rockstar among writers" and an advocate for North Carolina.
After reading a couple alluring sections of his new book, Bathanti led a question and answer panel for the 15-20 faculty and students present.
"The event went great, we had a nice crowd and sold about half of the bookstore's copies of Joseph's new novel," said the Scholar's Bookshop manager Bill Pillow. "We are extremely lucky on our campus to have one of North Carolina's most prestigious and generous writers and teachers in our midst."
Bathanti credits much of his success and talent to the people he works with at the university.
"I'd like to say how fabulous the creative writing program is here at Appalachian State," he said, describing his colleagues and the program as a whole as "nurturing and wonderful."   
"The Life of the World to Come" is currently available in the university bookstore for a reduced price of $23.99.
STORY: Katie Murawski, Intern A&E Reporter & Emma Speckman, A&E Editor
PHOTO: Halle Keighton, Intern Photographer