Roommate of late student organizes Suicide Remembrance Night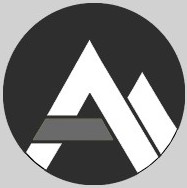 You Are Not Alone: Suicide Remembrance Night will be held April 24 at Appalachian State University to remember those who have been affected by suicide.
The event will start at 6:30 p.m. in Room 415 of the Plemmons Student Union with the screening of the video, "The Truth about Suicide: Real Stories of Depression in College."
Kyra Patel, a sophomore statistics major, proposed the event in September to Dean of Students J.J. Brown. Through collaboration with his office and the Counseling and Psychological Services Center, the event became a reality.
The video focuses on suicide survivor stories from college-aged students, Patel said.
Patel is the former roommate of Keegan Garratt, a freshman who was found dead in White Residence Hall last spring. April 24 serves as the one-year anniversary of Garratt's death.
"This is a situation that happens," Patel said. "People talk about it when something finally happens – it shouldn't be that way. It should be something that is always talked about."
Following the video screening, a night of remembrance will be held on Sanford Mall starting at 7:15 p.m. Higher Ground, an all-male a cappella group at Appalachian, will perform covers of "I Will Wait," by Mumford & Sons and "All of Me," by John Legend.
"I knew they had songs that would fit into the theme of the event and hopefully they will set a tone for the night," Patel said.
A series of speakers will follow the performance by Higher Ground, including Elizabeth Cavallaro, Suicide Prevention Coordinator for the Counseling Center, David and Lisa Meyer, parents of a suicide victim at North Carolina State University, as well as Patel and Brown.
"I hope that the program, and my remarks, help in the healing process for those who have lost a friend or loved one due to suicide," Brown said.
In addition, members of the Counseling Center and multiple organizations that work with mental health and safety will be on standby and present for the entirety of the event. Patel said she hopes to see organizations such as Red Flag Campaign and Mental Health Ambassadors present.
Denise Lovin, a psychologist with the Counseling Center, said the center plans to announce some new initiatives at the event. Lovin assisted in providing guidance to Patel to ensure the delivery of the message of such a sensitive subject is effective and safe.
This is a situation that happens, people talk about it when something finally happens – it shouldn't be that way. It should be something that is always talked about
-Kyra Patel, sophomore
"Counselors will be present in the case that anybody needs support at that moment and needs someone to talk to," Patel said. "All of the organizations that will be present deal with these kinds of circumstances and are able to help out if anyone wants to be involved."
The event is free of charge and open to the public.
"I want to get rid of the [stigma] behind suicide," Patel said. "I want people to know that they aren't alone and that there are other people who have gone through similar things. Different situations, but similar feelings that can be relatable."
Story by Gerri Van Genderen, News Reporter