In the central moment of "Saving Mr. Banks," Tom Hanks as Walt Disney implores Pam Travers, the author of the "Mary Poppins" series, to let go control and allow him to finish the film he promised to his daughters 20 years earlier.
"This is what we storytellers do," Disney says to Emma Thompson's Travers in one of the most riveting scenes of the film. "We instill hope again and again and again."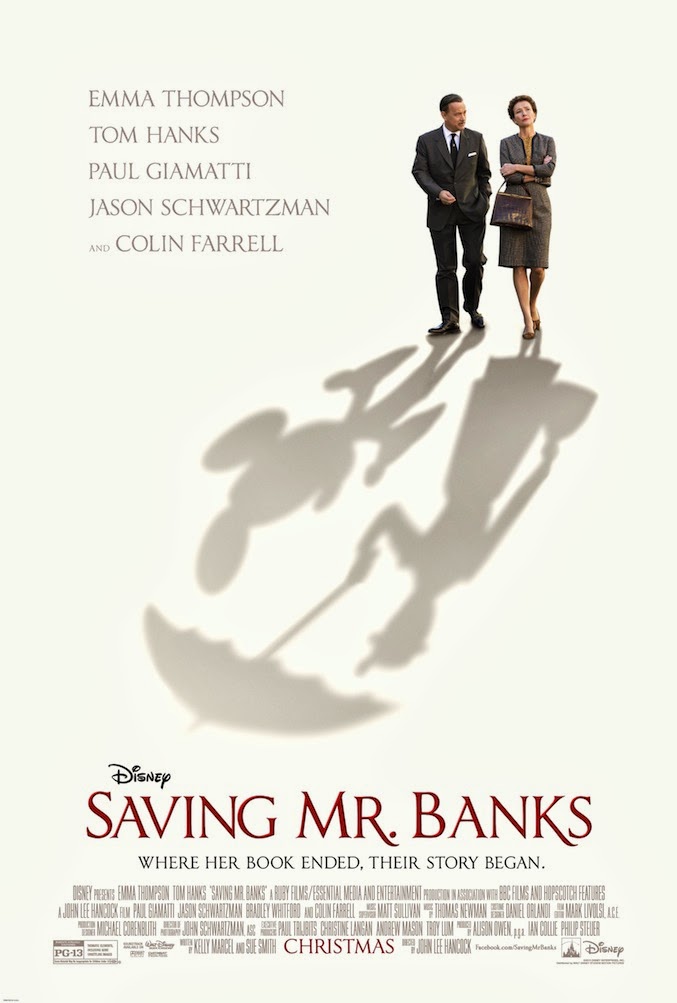 But it isn't as simple as a mere business transaction for Travers, who's both uppity and broke. Wittingly or not, she's woven her own pained past into the fabric of her beloved books, especially with the titular character Mr. Banks.
In flashbacks we are taken back to Travers' childhood in Australia, where her father's fatal alcoholism ruins his family's trust beyond what words can repair. We witness the introduction of a nanny – undoubtedly the source of inspiration for the Poppins character – who promises to "fix everything."
The primary thrust of the film involves Disney's efforts to woo Travers into letting him put his own touches on Travers' story, including musical numbers and dancing, animated penguins. Every step of the way, Travers, played in a brilliantly nitpicky performance by Thompson, denies him on all but the tiniest details.
Much of the humor stems from Travers' stark hardiness. Unflappably sunny cab driver Ralph is the witness to many of her barbed insults, which are flung more at casual, early 1960s Los Angeles than at any particular person.
In another instance, flight-bound Travers coolly inquires of a woman holding a baby, who has just offered up her luggage space, "Will the child be a nuisance?"
On the other hand, we have Hanks' joyful performance of Disney.
Hanks doesn't look a thing like the famed entrepreneur, but his performance is dynamic enough to forget that. This Disney is a man near the end of his career who is at the same time inventive and stubborn.
A handful of the supporting roles prove very strong, as well. Paul Giamatti effortlessly plays the simple but earnest cabdriver, and Colin Farrell is a believable if somewhat caricatured father of Travers.
You do not nned to be a "Mary Poppins" enthusiast to enjoy the film, though some familiarity with Disney's 1964 classic certainly helps in understanding the intricacies of the entanglement of Travers' personal life and the life of the fictional Banks.
Overall, "Saving Mr. Banks" is a sweet, agreeably rendered tale about not only peering into one's own past, but learning to let go. If the sweetness comes off as a bit sickly at times, that's what you get for the price of admission to a film about the making of a classic musical.
It's not a must-see by any means and every once in a while the plot seems to repeat itself, but at the end of the day, Thompson and Hanks are successful in their rescue of "Mr. Banks."
Rating: three out of five stars
Story by Sam Lineberger, A&E Reporter