I was introduced to The Appalachian by Matt Abele. He was filming some friends running around the SRC track in business suits for a class project when I introduced myself. It was entirely unrelated to the student paper, but after talking about video he suggested I come to a meeting, to which I agreed.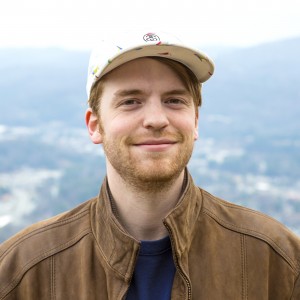 I started as an intern videographer at the student paper shortly after. My first few videos needed some work, but it wasn't long until I got better at it and found my passion in video storytelling. Hell, I even became the video editor for a few semesters. I've since filmed 40 videos for the paper and every single one has been a profound learning experience.
People say college isn't so much about your degree, but the process of getting it. My process has been as confoundingly bizarre as it has been liberating and beautiful. I transferred twice, changed my major and minor, and found myself as a journalist.
I want to thank my family for their unrelenting support.
I also want to thank Harrison and Gavin for being my first friends in Boone, introducing me to the locals, and for being the best roommates I've ever had in the nicest place I've ever lived.
Michael Bragg, I wouldn't be here if it wasn't for your leadership. Chris Deverell, you are a very talented photographer and a very good friend. Emma Speckman, you inspire me every day. The unsung heroes in this town are the people shaping the music scene. You know who you are. I love you all.
Jackson Helms, a senior journalism major from Atlanta, Georgia, was the video editor for the 2013-14 academic year and in to the 2014-2015 academic year. He was on staff for three years.