SGA to hold first ever Tie Dye Dash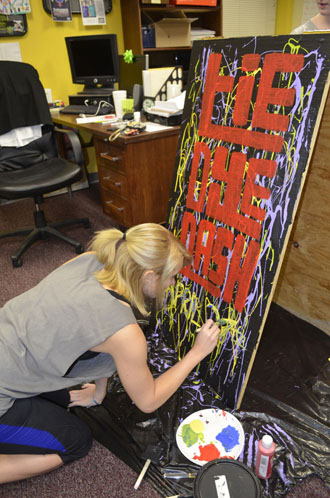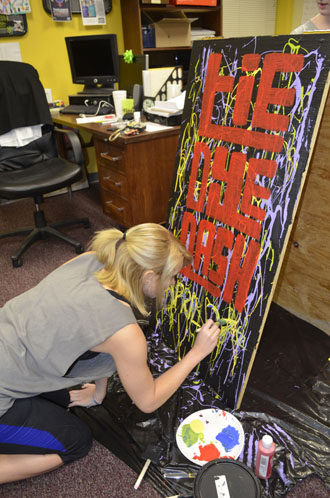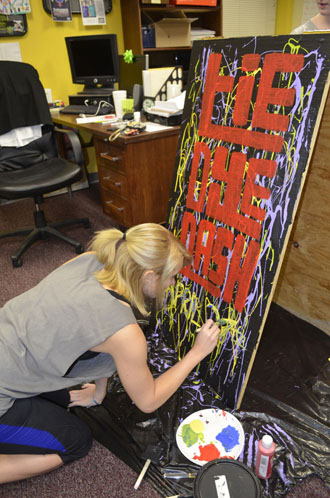 With a strong passion about the United State's fight against obesity, SGA's Director of Personal Relations and Marketing Jennifer Gallimore created Appalachian's first Tie Dye Dash.
On April 27, students will line up at Duck Pond Field to begin a 5-kilometer, non-competitive run around the university's campus and downtown Boone.
"The run isn't timed, so 'runners' can even take their kids in strollers," said Gallimore, a senior public relations major.
At each kilometer, volunteers will throw colored cornstarch powder at the runners as they pass by. There will be three stations throughout the route, each with a specific color.
This event is similar to the nation's largest 5K series, the Color Run, which focuses on promoting individual health and giving back to local charities, as well as coloring runners with powdered paint.
At the end of the dash, everyone, including event workers, will receive individual bags of the colored paint that will be thrown into the air as a celebration of finishing.
WASU-FM will be at the finish line airing music along with helping the event volunteers communicate with the participants.
The Tie Dye Dash is meant to further both campus and community outreach. The ACT office will receive 50 percent of the profits and University Recreation will receive the other half.
SGA's Director of External Affairs Ann Tate appealed to town hall to get the city's event fee waived, which totaled $1,500.
T-shirts for this event will have "Tie Dye Dash" written across the front with the logos of sponsors on the back. The tees are included in the early registration fee ending on April 13.
Gallimore hopes to trademark this event to Boone and get this run implemented through the university each year.
"It shows philanthropy, that we are giving back to the community that houses our university," Gallimore said.
Registration for the Tie Dye Dash will be open until the day of the event at 12 p.m. More information can be found online at www.appstatetiedyedash.wordpress.com.
Story: MICHELLE PIERCE, Intern News Reporter
Photo: ANEISY CARDO, Staff Photographer