With 27 players signed to play for Appalachian State in this year's football class, Appalachian State's Scot Sloan, a secondary coach and recruiting coordinator, was named Sun Belt Conference Recruiter of the Year by  national recruiting website scout.com.The Mountaineers finished second in the Sun Belt in average star rankings, headlined by three-star safety Jordan Noil and three-star receiver Shaedon Meadors, according to scout.com.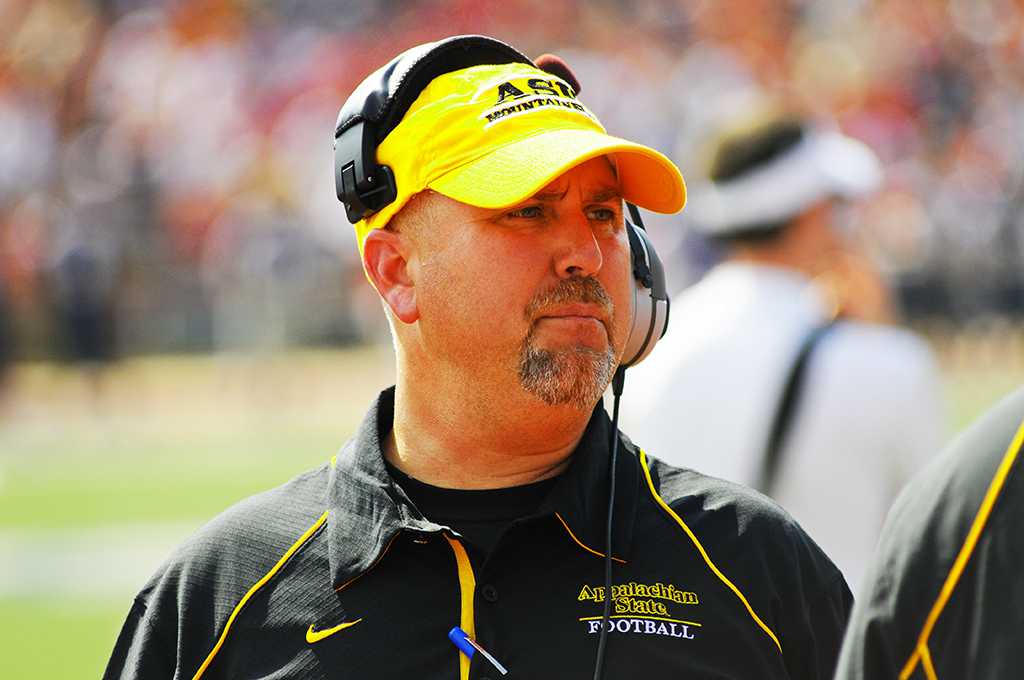 Although Sloan was acknowledged, he forwarded a lot of the merits to the rest of the coaching staff.
"It's an honor to be recognized," Sloan said. "It wasn't necessarily everything I did personally. I think it is just a great effort by the whole staff."
Head coach Scott Satterfield also plays a role in getting some of the young talent to put on a Mountaineer jersey, but Satterfield said recruiting is a group effort that starts with Sloan.
"Sloan identifies that talent, brings it to the table and at that point, we all pitch in and recruit," Satterfield said.
Recruiting has been ramped up a notch as the Mountaineers change conferences, as all FBS teams gain additional athletic scholarships.
"In the first year in the FBS, going from signing what is normally a class of 14, 15, 16 guys to going out with a target of 30 is hard," Sloan said.
Not only will App State compete against schools that have had more scholarships to offer than in previous years, but the quality of those competing schools will be greatly improved, as well.
Notably, Meadors took an official visit to Rutgers shortly before national signing day, according to 247sports.com, a national recruiting database. Despite the offer to play for a Big Ten school, Meadors remained an App State commit.
"I feel really strong about the guys that signed with us," Sloan said. "I felt like we beat some really good people head-to-head in the recruiting war and addressed needs at some certain positions where depth is an issue."
Fans can get a look at the Mountaineers when they take the field in the annual spring game April 4 at Kidd-Brewer Stadium. App State starts their regular season Aug. 30 at Michigan.
Story: Nick Joyner, Senior Sports Reporter
Photo: Courtesy of App State Athletics/Dave Mayo