Softball finishes fall schedule strong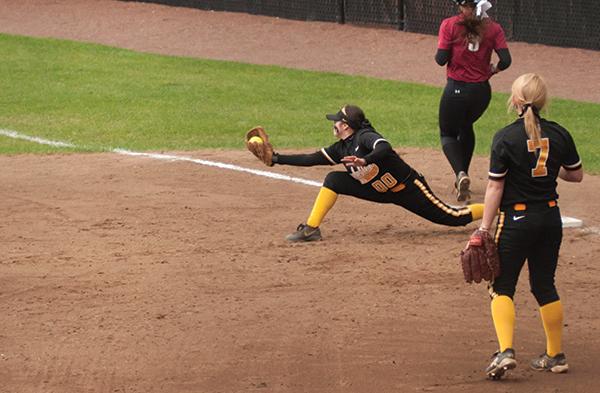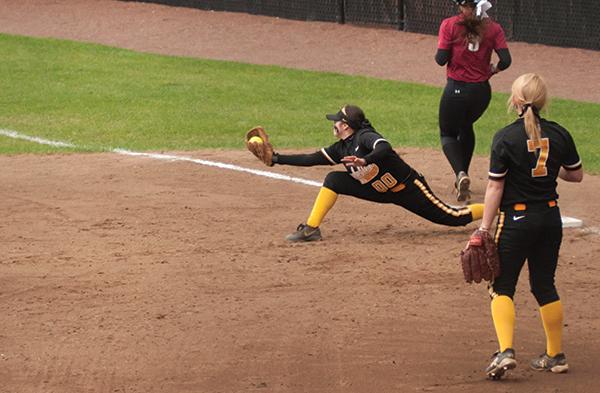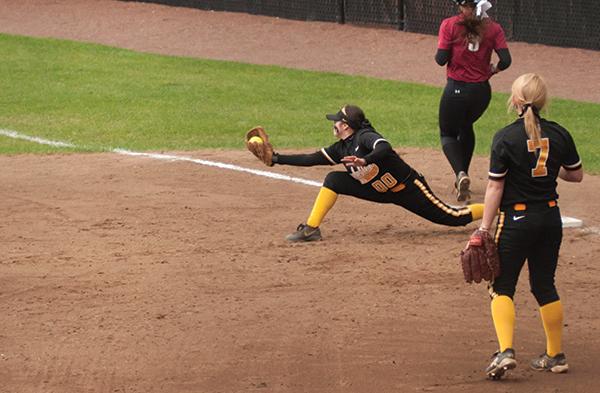 The Appalachian State softball team finished the last of their fall schedule with two wins in a double-header scrimmage against Lenoir-Rhyne on Sunday.
The Mountaineers won the first game 6-1 with help from freshman Ashley Best, who had two home runs.
Although the score was lopsided, head coach Shea Wesley thought the team could have done better.
"We started off sluggish," Wesley said. "We needed more intensity and to make our adjustments sooner."
Sophomore Ellie Manriquez agreed.
"This was a rough day for us," she said. "The best thing we did today was helping pick each other up from making mistakes."
In the first game, Lenoir-Rhyne didn't score until the top of the sixth. The second game was closer, but App State still won 6-5.
The lineup was different for the second game and Wesley said that was because fall scrimmages allowed them to be more creative with the lineup.
"Fall play allows us to play people in different roles," she said. "It gives us ideas and allows people to win spots they wouldn't necessarily be playing otherwise."
The 45-day fall season allows the team to be able to practice with different scenarios and pitchers, which is valuable preparation.
"I like being able to be more competitive," Manriquez said. "There's a mysterious aspect because we don't really know these teams, and we can't anticipate what they're going to do."
It also allows the team to gain chemistry with the new freshmen on the team this year. Of the 22 women on the roster, six of them are freshmen.
This is important, especially considering the fall season is so short.
The regular season consists of 56 games and starts in mid-January.
"We'll definitely be busy," Wesley said. "So we need these games to play people in different positions and make adjustments so that we can be better in the spring."
Ashley Best also said that the games were great practice.
"These scrimmages really help us prepare for the spring season," Best said. "It's good to see different deliveries and make the adjustments. I think they worked, since we won."
In the spring, the Mountaineers were 18-0 at home and were Southern Conference Champions.
Coach Wesley hopes to schedule more scrimmages before the end of the fall season.
Story: Aeryn Emmerich, Intern Sports Reporter
Photo: Kim Reynolds, Intern Photographer