Spirit Family Reunion debuts at Legends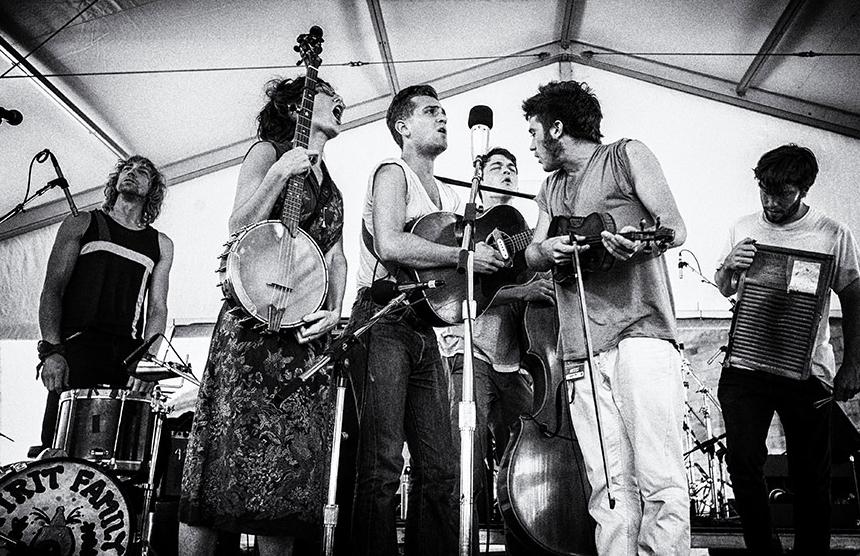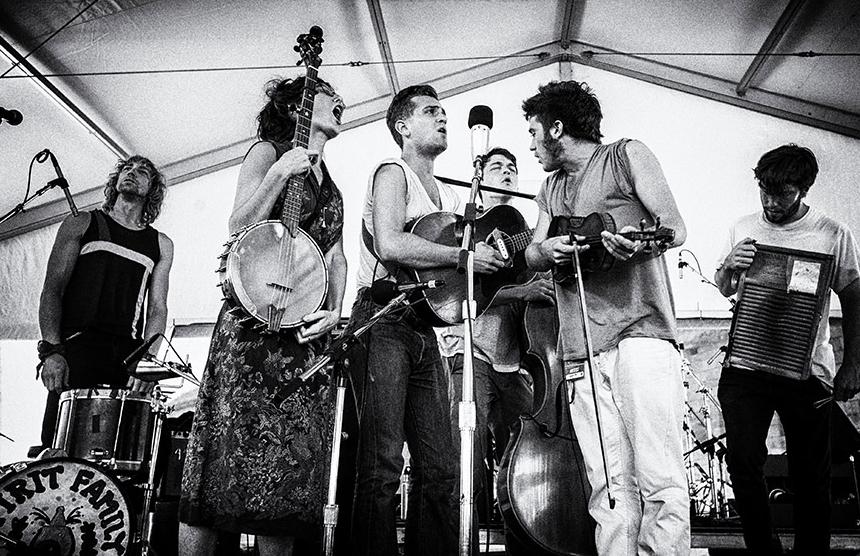 The Brooklyn-based folk band Spirit Family Reunion make their Legends debut Tuesday.
The band was praised for their recent South By Southwest performance in Austin, Texas, and is touring for the rest of 2013.
Paste Magazine listed the band as one of "The 25 Best Acts We Caught at SXSW in 2013," describing their sound as "pure Appalachia."
The Appalachian had a chance to chat about music festivals and upcoming shows with Stephen Weinheimer, who plays washboard for the band.
The Appalachian: You guys recently played SXSW and had a pretty positive response. How was that experience?
Stephen Weinheimer: "South By Southwest was real hot and intense, but we had a great time playing in front of every audience while we were in Austin."
TA: What other festivals have you played?
SW: "We've played Newport Folk Festival, Floyd Fest, Shakori Hills, Clearwater Festival, Whispering Beard and a bunch more I can't remember."
TA: If you had to boil it down to a few artists, what are your influences?
SW: "I'd say Hank Williams, Big Kitty, Karen Dalton and Roger Miller."
TA: What was the process behind your most recent album, "No Separation?"
SW: "We spent years going around, playing our songs and slowly gathering them up until we felt we had the right amount to make an album. We went down to Virginia to record a few songs with our buddy Adrian, and then recorded the rest in New York City with our friend Angerhan."
TA: What are your shows typically like?
SW: "They involve fast foot stomping and slow heart crushing."
TA: What other plans do you have for the year?
SW: "We plan to travel across the country and play in front of as many people as possible."
Doors open at 8 p.m. Tickets for students are $7 in advance and $10 at the door. The event is BYOB with proper ID.
Story: COLIN MOORE, A&E Reporter
Photo Courtesy: Michael Spencer