Spring Professional Drag Show to be 80's pop themed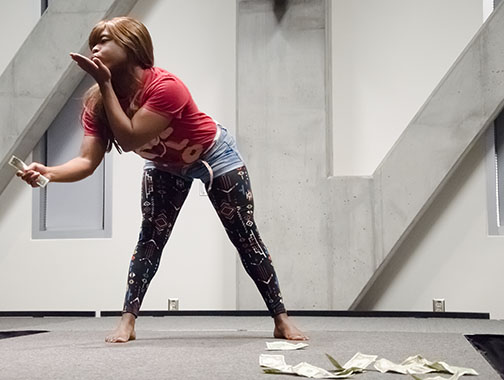 The Sexuality and Gender Alliance will hold its Spring Professional Drag Show on Saturday at Legends, featuring some of North Carolina's most experienced drag queens.
The show will be hosted by 26-year-old Asheville drag queen Odette Dynasty O'Hara, whose real name is Michael Wooten, and include performances from Appalachian State University student drag queens and visitors from outside the school. This season's theme is '80s prom-pop.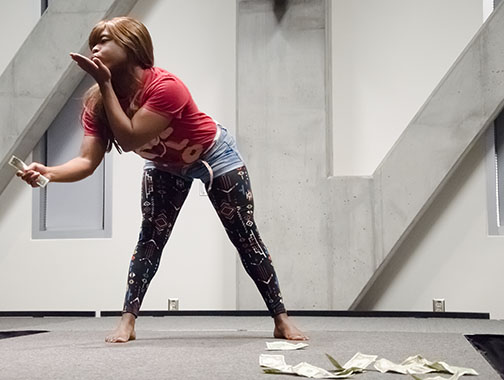 "My favorite part of drag is the creativity" said senior sociology major Taylor Bailey, who will perform in Friday's show as drag queen Tequila Holiday. "When I put on my drag face, it is like an extension of my soul or my personality."
Bailey has been a dancer for 15 years and has performed drag professionally for the last two.
"The App State audience is one of the best," Bailey said. "They get so engaged and into it that no matter if you mess up they still love you. Also, you get so many different types of people, and not just the LGBT Community."
Bailey said that part of the reason the professional shows in Boone are so successful is because some of the performers are also students.
"Basically it's like a big fashion show," said Megan Wrappe, a senior journalism major who frequents SAGA's drag shows. "[The queens] do acrobatics, they do dances and they get all dressed up so that it's so much fun to watch."
Wrappe said one of the best parts about these shows is their unpredictability. Audience participation is expected, and often the performers will pull audience members up to dance with them.
"If you haven't been, it's a great thing to go to before you leave Appalachian," Wrappe said. "For people who haven't been to [a drag show] before, it's really worth it."
Doors open at 8 p.m. Tickets are $8 for students in advance and $10 for the public and at the door.
Story by Sam Lineberger, A&E Reporter
Photo by Kim Reynolds, Staff Photographer