An Appalachian State University sophomore physics major has been selected for an internship with NASA to help select the landing site for the Mars 2020 rover.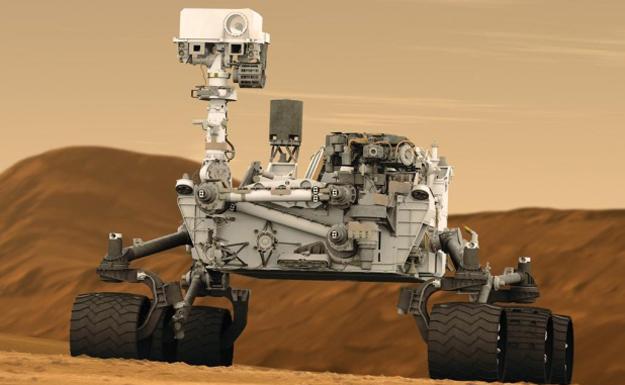 Benjamin Migirditch received this opportunity through Caltech's Summer Undergraduate Research Fellowships program and will be working with Lindsay Hays, science systems engineer at NASA, for 10 weeks this summer.
"The rolling list right now is about 24 sites," Migirditch said. "I'm supposed to sift through those, decide which one is best, then help make a proposal for the Mars Program Office."
This rover mission, Migirditch said, is one of the first steps taken toward a long-term goal for NASA to get humans to Mars by 2030.
According to NASA's Jet Propulsion laboratory, Mars 2020 mission is a future rover designed to investigate key questions about the habitability of Mars, assess natural resources and hazards in preparation for future human expeditions to the planet.
This rover mission will allow scientists to collect and store rock and soil samples. These samples will then be collected by a different rover, and returned to Earth to determine whether life existed on Mars and prepare for human exploration.
Migirditch's proposal will be presented at a conference in August. At this conference, the different teams that have also selected a site will present their data to argue for which position is best for the landing site.
Migirditch said there are two parts to consider in this project: scientific goals and engineering.
"The science goals are what do we want to find, and what are the areas of interest," Migirditch said. "It's mostly quantitative comparison of actual data that can rank the sites."
The second part of his task involves working with the engineers. Migirditch said the scientific goals will be presented to the engineers who will then discern the tools and technology best fit for the job.
Migirditch found out about this opportunity after discovering Caltech's SURF program with help from his mentor.
"There was a list of 70 projects with mentors," Migirditch said. "I looked through that for a long time and found that this met my skill set."
Jennifer Burris, Appalachian physics and astronomy professor, mentored Migirditch, among other students, through the process of gaining this internship.
"Many of the undergraduate and graduate students in the Physics and Astronomy Department work on research projects over the summer, both on and off campus," Burris said. "On average, the physics and astronomy department has about 20-30 students working in research laboratories over the summer, with more than half funded."
Not only do students work in research labs during the summers, but they also continue aiding faculty in research during the academic year, Burris said.
"We are very proud of how well our students do, both during summers and after graduation," Burris said. "It is a testament to commitment of the faculty that the research opportunities exist, and to the amazing work ethic of our students that they spend this time outside of the classroom to further their education."
Story: Josh Wharton, Intern News Reporter
Photo: Courtesy of NASA/JPL-Caltech