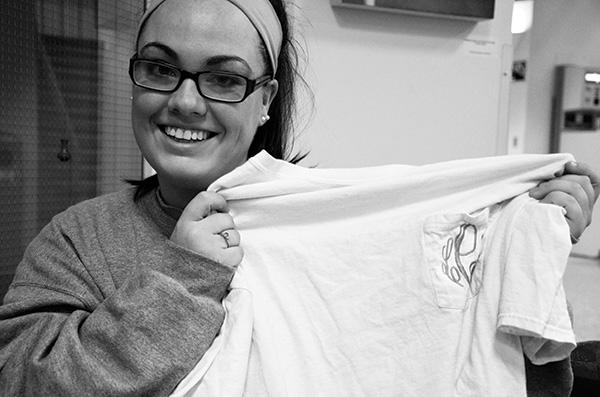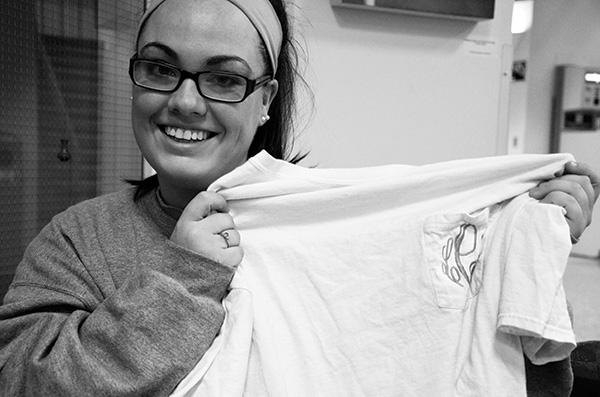 An Appalachian State University apparel design and merchandising major has started her own business she named ASU Like It Monogramming.
Lanie Crawford, a junior, said she started her business in September when she could not find a job that would work with her class schedule.
Her solution: Monogramming.
"I had been doing monogramming for myself, my friends and [sorority] sisters," Crawford said. "My mom told me I could really sell this stuff and I decided to give it a chance."
Crawford's website, asulikeitmonogramming.com, features her products, which range from $5-$22 and includes monogrammed buttons, embroidery add-ons, pocket T-shirts and Greek letter tees.
Crawford said she believes about 50 percent of the orders that are placed are from people she knows, but not all of her shipments are local.
"I've had about 50 orders so far," Crawford said. "We've shipped as far as Michigan and Florida."
The money Crawford has made is more than she expected. She said she originally had low expectations.
"The money varies on a weekly basis, but the most I have made in a week is $400 off of a big group order," Crawford said.
To keep her business running, Crawford said she spends at least 10 hours a week monogramming, but it varies based on the shipment orders she has to fulfill.
"To make a letter shirt it takes about two hours and that is probably the lengthiest process," Crawford said. "Pocket T-shirts take around an hour to make."
Although the business is solely Crawford's, she credits Kelsey Stryker, her roommate and Delta Zeta sorority sister, for helping out.
"If I have a lot to do, Kelsey will pick up some stuff for me and I'll pay her for her work," Crawford said.
Crawford plans to expand and add new items for sale.
"Right now we're working on hair bows and monogrammed stockings for Christmas," Crawford said. "Those are supposed to be up next week."
Story: NICOLE CAPORASO, News Reporter
Photo: MAGGIE COZENS, Senior Photographer