Students endure the Cupid Challenge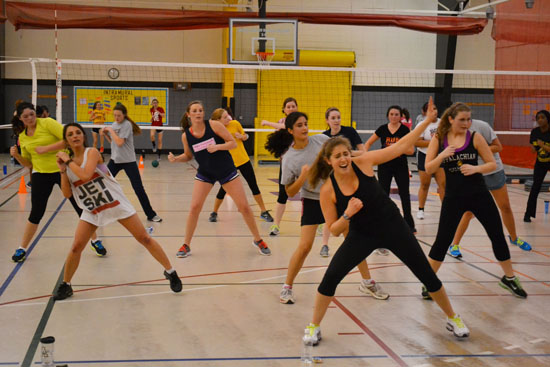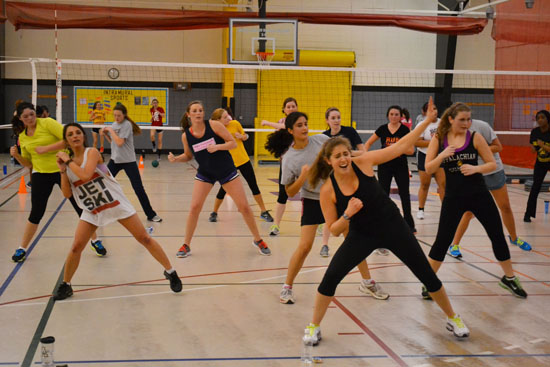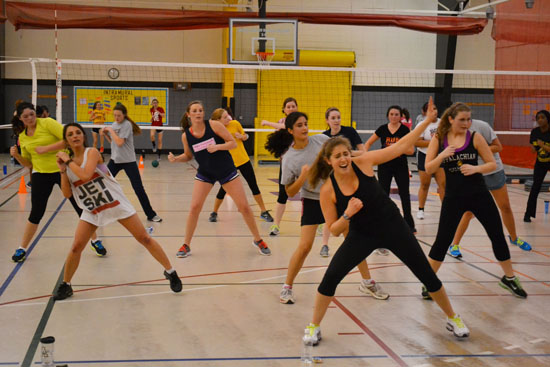 Fifty-nine Appalachian State University students participated in the Cupid Challenge, a set of four 30-minute classes and a talk on nutrition, at the Quinn Center Saturday night.
Cardio Programmer for University Recreation Barrett Ward said the students were split up into four groups. The groups then participated in the classes with the talk between the first two.
Ward said while planning the event she picked classes "that were both male and female friendly" and said she wants to "break the stigma that group fitness is only for girls."
The classes gave participants an opportunity to work their cardio, arms, legs, heart and abs, Ward said.
Four girls and four boys were picked to win prizes at the end of the challenge and that the club or organization with the most members in attendance also received special recognition.
Assistant Director of University Recreation Lauren Mayes said the challenge was put together in part to help students continue with their New Years resolutions.
"I think it's a good turnout," Mayes said. "Everyone here seems like they want to be there."
The classes taught at the challenge were based on classes that are offered every day, Mayes said.
Wellness Peer Educators Anna Buttweiler and Kalie Peyton talked with the group on obesity in America as well as nutrition "fuel for fitness."
Buttweiler said there was a lot of energy in the group.
"The instructors and participants are passionate about health and wellness," Buttweiler said.
Senior biology major Margo Pray said she attended the challenge because it seemed like a good way to challenge herself and because she enjoys group fitness as a way to workout and enjoy herself.
Story: STEPHANIE SANSOUCY, Senior News Reporter