Sustainability Film Series shows 'Switch' for first viewing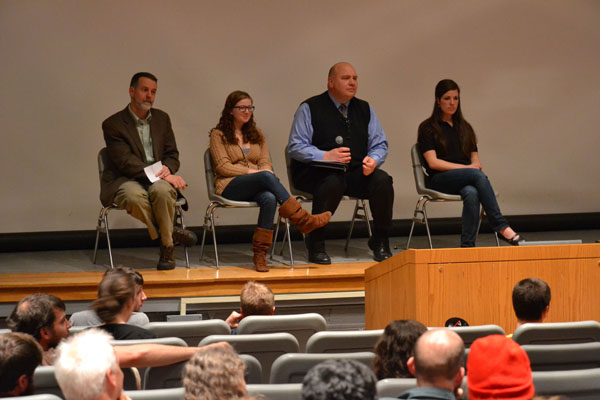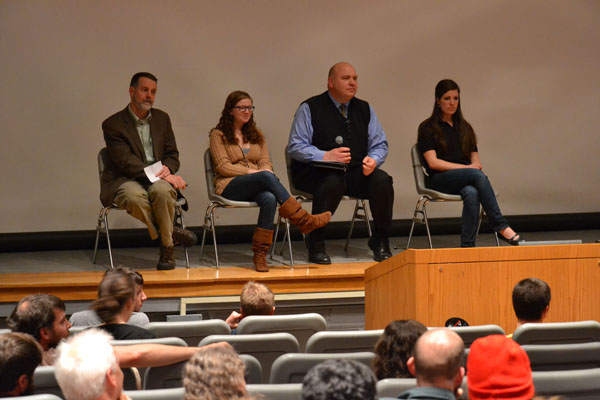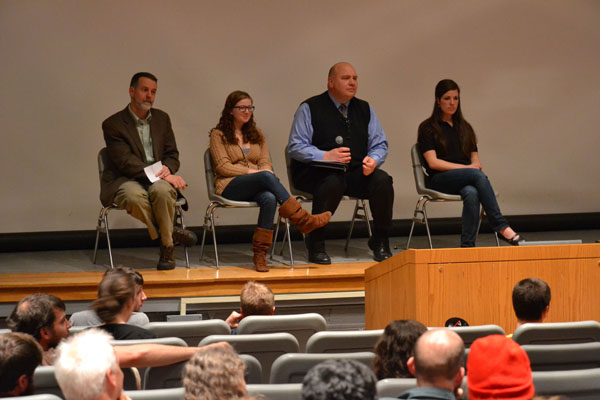 The fourth annual Sustainability Film Series began Tuesday with the screening of documentary film "Switch" at 7 p.m. in I.G. Greer's auditorium.
"Switch" follows geology professor and energy activist Scott Tinker as he attempts to discover all he can about energy sources and the issues facing them.
"'Switch' is the first truly balanced energy film, embraced and supported by people all along the energy spectrum – fossil and renewable, academic and environmental," according to the film's website.
Tinker poses the ultimate question of the film at the beginning when he asks, "How long will it really take to make the switch?"
The switch he refers to is the shift from a dependence on what he calls "foundational" fuels – coal and oil – to the new generation of energy sources, which includes renewable sources such as water, solar energy, wind, natural gas, geothermal heat and biofuel.
In the film, Tinker visits landmark sites of these industries and discusses the benefits and drawbacks of each with experts in science and economic fields.
"We try to keep our ears open to people who bring good recommendations," said Brian Zimmer, a geology professor and film series organizer. "So many of these films point out problems, so we try to find ones that give solutions."
A campus club also sponsors each film or organization and features a discussion panel after the film's close. Renewable Energy Initiative, an organization that works to build sustainable projects on campus, sponsored "Switch."
"We want to reduce the carbon footprint of ASU," said sophomore sustainable development major Allie Garrett, who is also the chair of REI.
"I would like to have more people at ASU understand what sustainability means," Garrett said.
At the panel, Garrett also spoke about the need to look far into the future when discussing energy sources.
"One hundred years from now is not that long," Garrett said. "My grandkids will still be alive."
Garrett said since its creation, REI has completed 11 projects. The most recent plan in the works is a parking deck cover made of solar panels.
The panel included Jeff Ramsdell of the technology and environmental design department, sophomore geology major Lexy Bridges representing a new club – Fossil Free Appstate – and New River Light and Power Manager Ed Miller. The panelists discussed their reactions to the film and took questions from the crowd regarding energy issues on a global and local scale.
The series is sponsored by The Department of Geology, Belk Library, Appalachian Popular Programming Society and the Office of Sustainability. The organizers of the series receive suggestions for films to show and choose from among them.
The next film in the series, "Lords of Nature" will show Tuesday, Feb. 19 in I.G. Greer. This event is free and open to the public.
Story: EMMA SPECKMAN, Senior A&E Reporter
Photo: MARK KENNA, Intern Photographer