Local band Talking Box Co. kicked off their Fictional Fears tour on Tuesday with a show at Black Cat Burrito.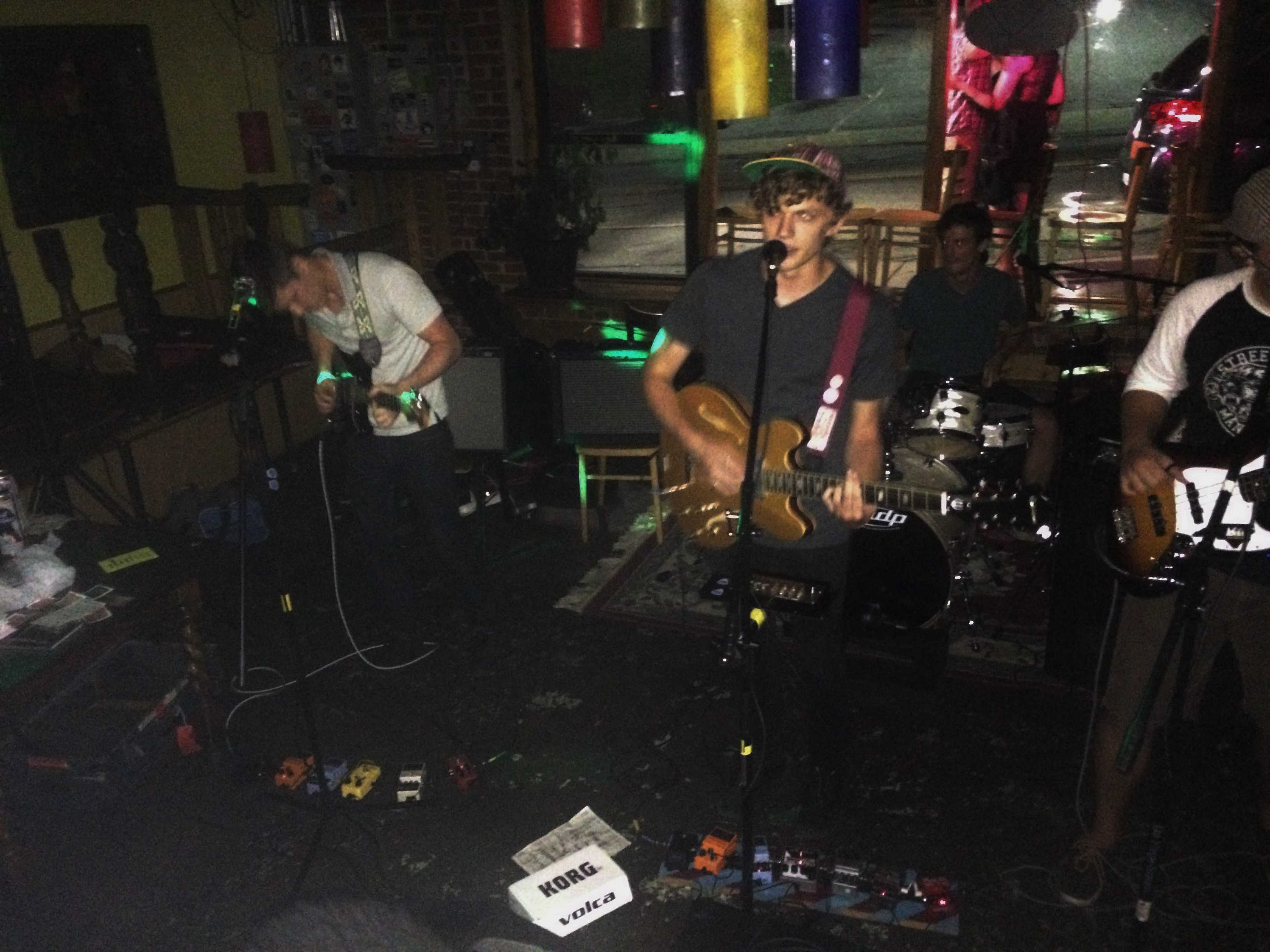 The Boone-based quartet played after local jam band, Unaka Prong, as well as Winston-Salem based alternative band Stop Motion and folk rock band Swim In The Wild. Stop Motion and Swim In The Wild are already on tour.
Talking Box Co. formed in the fall of 2013, and with the release of their debut EP "Fictional Fears" in March, carved out a musical niche for themselves that channels the melodically danceable "Angles"-era work of the Strokes.
"We got lucky and got paired up with a lot of very talented bands," guitarist Brian Hatchell said about tour planning. "It's a lot of favors for favors. Both of the (out of town) bands playing tonight are helping us out."
Hatchell noted show swapping, an arrangement where bands agree to play in each other's towns, as being a critical part of tour planning.
This will be Talking Box Co.'s first tour, and their Charlotte and Winston-Salem dates will feature Swim In The Wild and Stop Motion, respectively.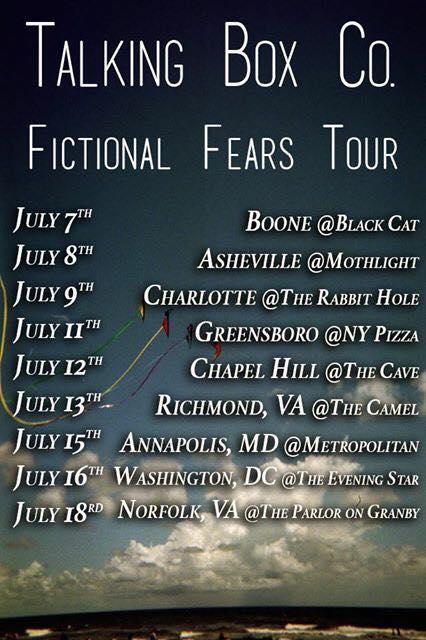 King attributed the successful planning stages of the tour to Hatchell.
"He booked most of it," King said. "It's just a lot of emailing. Reaching out to people really, and putting yourself out there."
The group has nine stops planned between July 7 and 23, and will be briefly visiting Virginia, Maryland, and Washington, D.C. You can also listen to their album Fictional Fears online at talkingboxco.bandcamp.com.
Story and photo: Cole Cummings, Intern Reporter
Tour poster: Courtesy of Talking Box Co.