In the late 1990s, a strangely compelling outgrowth of independent rock came to fruition in Montreal, Quebec.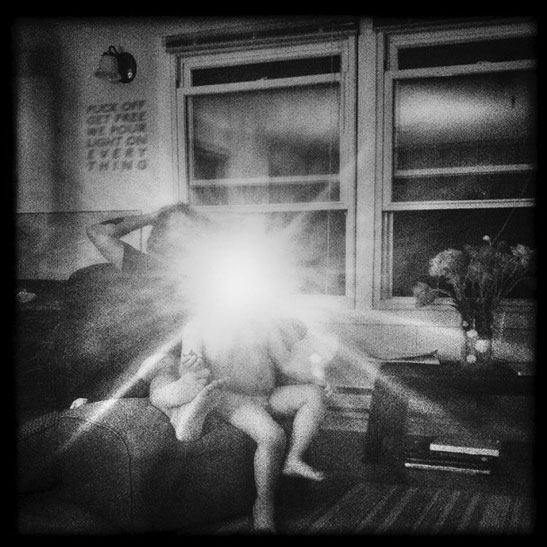 Inspired by instrumental rock bands such as Tortoise, many groups began to record sweeping, lengthy compositions on rock instruments with exaggerated crescendos and classical arrangements.
Perhaps the most famous of these groups is Godspeed You! Black Emperor, a mysterious octet who produced some of the most intensely beautiful instrumental albums of the past few decades.
Godspeed's style best captured this movement, since dubbed "post-rock," though in retrospect it's not really post-anything. Music that's forceful and dynamic couldn't be anything but of the moment.
The same holds true for Thee Silver Mt. Zion, Godspeed's sister group that includes many of the same members, including guitarist and vocalist Efrim Menuck.
In Godspeed, Menuck is just one facet of an incredible ensemble, but with Zion he's more of a frontman, emoting wildly over the band's stormy, violin-accented rock.
Mt. Zion's first album in four years, explicitly titled "F**k Off Get Free We Pour Light on Everything," is one of the band's best records. Throughout their considerable discography, the group's version of "post-rock" has evolved into a kind of epic punk.
Menuck's lyrics attack our personal and political lives with equal venom, but the group's melodies and arrangements are expressive and intricate. The quintet on "We Pour Light on Everything" folds in guitars, organ, violin, mellotron, contrabass and sampled dialogue for a wintry, sepia-tinged soundscape.
The album is split into two halves of three tracks each, the first a pummeling, distorted rush and the second a calm, expansive comedown. Although the opening title track comes on like a train, the album quickly opens up with the searing "Austerity Blues," a 14-minute journey from acoustic guitars into an incredible jam and back again.
Although the dynamics, arrangements and production of Thee Silver Mt. Zion albums reveal themselves first, Menuck's songwriting is the sharpest it's ever been. His recent fatherhood is a strong theme here, as songs emphasize meaningful personal connection in the face of crushing societal and political truths.
But fear not: "We Pour Light on Everything" isn't an angry, isolationist record. Though distinctly suited for dark, snow-covered landscapes, this album is thrilling and energetic. Fans of Sigur Ros and Explosions in the Sky will enjoy this album, but so might fans of alternative punk bands Fugazi and Mission of Burma.
It may take some time to grow on you, but "We Pour Light on Everything" is an absorbing listen.
Rating: three-and-a-half out of five stars
by Colin Moore, A&E Editor