Tony Washington wins National Football Foundation's National Scholar-Athlete Award, second to win in Appalachian history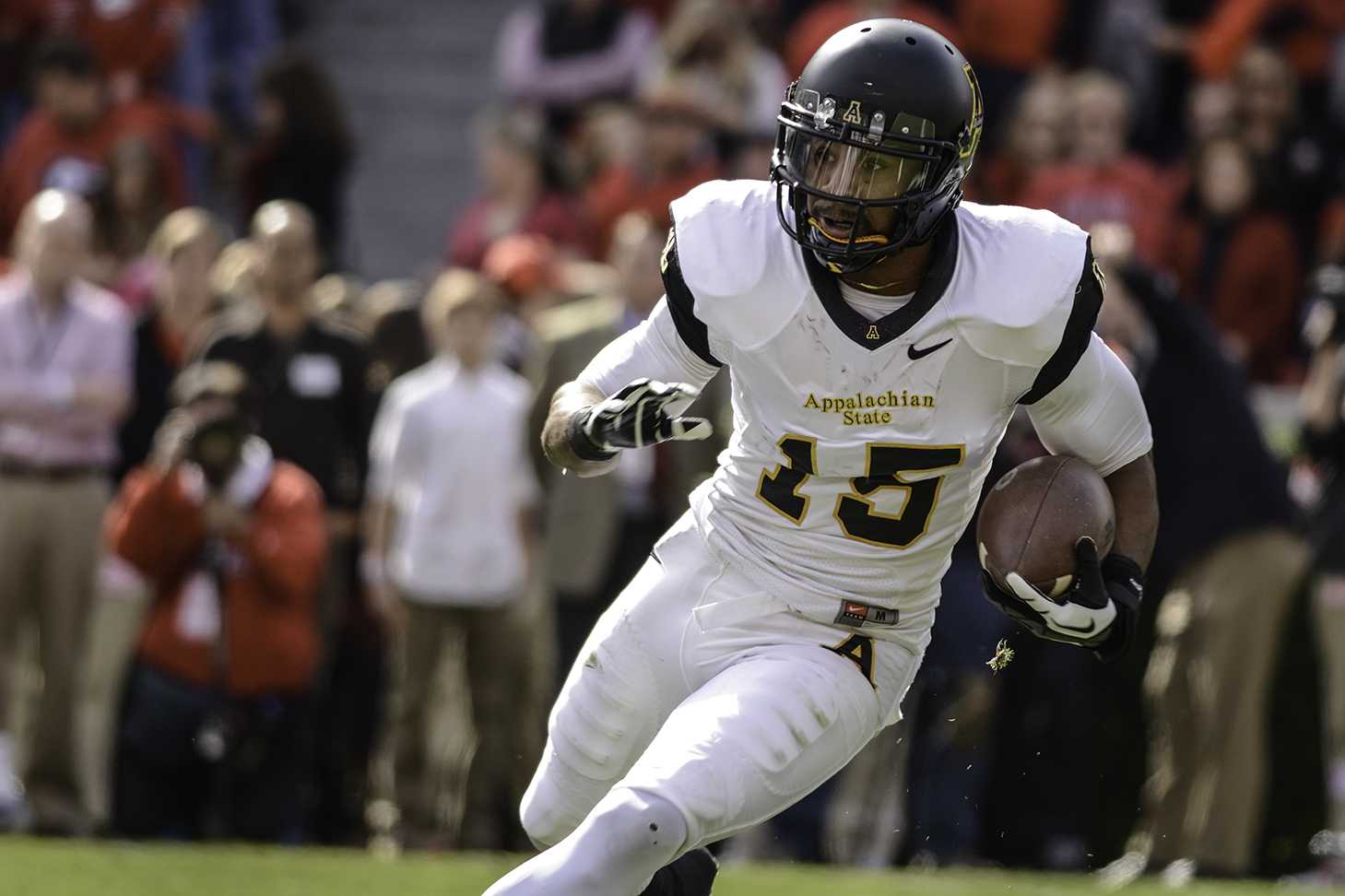 The football falls easily into his hands and he begins to run as fast as his feet will take him, effortlessly passing the defense.
It is no surprise that Tony Washington, a senior wide receiver, has gained notice from fans and coaches across the Southern Conference. Washington ranks third in the SoCon with 715 receiving yards and fourth with 51 receptions this season, according to soconsports.com.
However, during his time as a Mountaineer, it is not just Washington's athletic prowess that has gained people's attention – he is also extremely successful academically.
"He works as hard as he possible can in the classroom and he takes the same dedication to the weight room everyday, and he brings it out to the field," wide receiver coach Justin Stepp said. "It is unbelievably admirable to see that in a kid his age."
Washington recently received one of college football's most prestigious honors, being named one of 16 recipients of the National Football Foundation's National Scholar-Athlete Award.
The program, which launched in 1959, is designed to award student-athletes with postgraduate scholarships for their combined athletic, academic and leadership abilities.
"I'm very excited," Washington said. "To try hard every day, to get good grades and it being acknowledged means a lot."
As one of the 16 recipients, Washington has been awarded an $18,000 scholarship and has a chance of winning the William V. Campbell Trophy, which recognizes the best scholar-athlete in the nation.
Dedicating his time between football and academics comes naturally to the architectural design major, as there seems to be certain skills that transfer between football and academics.
"Being able to put on my blinders and focus, because in football you need to be able to focus on what you're doing and I take the same mindset into the classroom by really focusing on what we're learning," Washington said.
His hard work is something that is noticed by his fellow teammates and coaches.
"He takes care of his business on and off the field and does everything he's supposed to as a student and that's why he's set up for the future," senior wide receiver Andrew Peacock said. "Everything he does I look at it and admire it."
During the last four years, it is clear to see the growth Washington has made both athletically and personally.
"He has become a complete player, being a team player and doing everything he can as hard as he can every single play is the thing he has improved the most on," Stepp said.
Washington has continually made an impact for the Mountaineer offense, and it has become clear that he is a leader both on and off the field.
"I want to be a good role model for the kids who come and watch the games and younger players on the team on and off the field," Washington said. "It's OK to work hard and make good grades and still be good at football, you don't have to sacrifice one for the other."
With his senior year coming to a close, he plans to give the NFL a shot but also has a backup plan, which includes applying to graduate schools.
Throughout his time as a Mountaineer, Washington said that Appalachian State has been a perfect fit for him.
"When I leave, I just really want people to believe that I gave my all to Appalachian and I really love this football program," Washington said.
Story: Kaitlyn Thruston, Senior Sports Reporter
Photo: Justin Perry, Photo Editor