Towing a 'necessary evil' on home football game days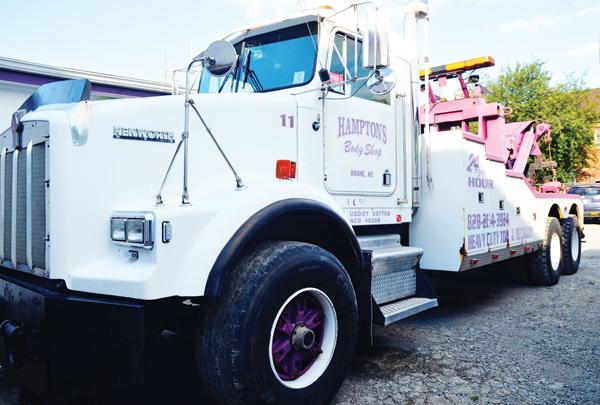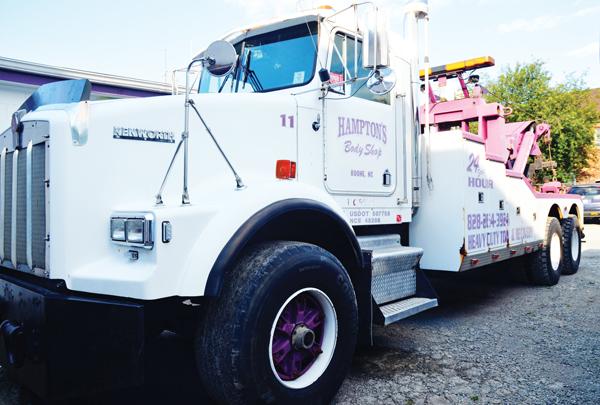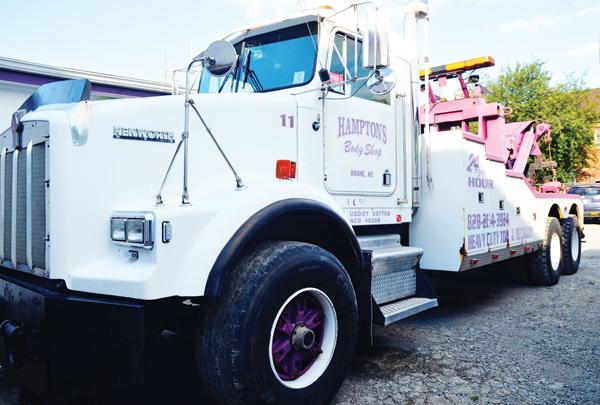 Hampton's Body shop tows an average of four cars a day on campus, Joyce Hampton, owner of Hampton's Body Shop, said.
But on game day the number increases, ranging anywhere from 20 to 40 cars, Hampton said.
On Saturday, 29 cars were towed including Charlie Griner's, sophomore English education major, car.
"I had a naïve moment and forgot that the university would take any opportunity to tow me that they could get," Griner said. "So I didn't pay attention to where I was parking."
Hampton said to retrieve a towed car is $55, unless they had to use a dolly, in which case the price increases to $65.
On game days, only members of the Yosef Club are permitted to park on campus.
"The reason that we tow on game day is because the parking on campus is tied to donors to the Yosef Club, and that's one of the things in their package for their donation," Barry Sauls, the director of the Parking and Traffic Department said. "They get tickets to the football game and a parking space assigned to them."
Sauls said towing is a "necessary evil."
"It's not that we want to do it, but there's no other way to accomplish what we need to on game day," he said.
Sauls said the Parking and Traffic department sends out notifications by email, by residence hall staff and posts signs.
"We really try to do everything we possibly can," Sauls said. "We don't want to tow anyone, but unfortunately we do end up towing every game."
Towing numbers start out a little high at the beginning of the season, but get lower as the season goes along, Sauls said.
Appalachian's parking and traffic officers go out on campus at a designated time and check the parking lots. If any cars are there that shouldn't, they call Hampton's and get the vehicles removed, Sauls said.
"We do let folks know other places where they can go park their cars, and we just hope everyone will heed the instructions," Sauls said.
Story: LINDSAY BOOKOUT, Intern News Reporter
Photo: MAGGIE COZENS, Photo Editor