Tsarnaev should not receive death penalty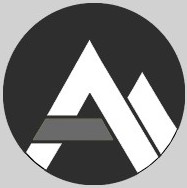 U.S. Attorney General Eric Holder authorized federal prosecutors to seek the death penalty in the case against accused Boston Marathon bomber Dzhokhar Tsarnaev, he said in a statement given Thursday.
Though this decision doesn't come as a surprise, it is not a decision that best serves U.S. values and resources.
There is no denying the heinous nature of the events that senselessly claimed the lives of four people and injured almost 300 last April. But given the emotionally sensitive profile of this case, it is imperative that rationality is heightened throughout the proceedings.
Matthew Robinson, a professor in the Department of Government and Justice Studies at Appalachian State University, said he understands the desire to ask for the death penalty, but believes that it is too easy for emotions to blur the line between vengeance and justice.
Many advocates and opponents of the death penalty rightly turn to sources of moral code when searching for definitions of right and wrong. While this is fair and meaningful, it is imperative to note and respect the variations of opinion that moral code can inspire.
As emotions run high in strictly moral discussions, there are important facts to consider.
One angle of the death penalty discussion involves morality, but we also need to consider the implications on our resources, Robinson said.
While federal spending is under scrutiny, the death penalty is not a financially sound option. Federal cases involving the death penalty can cost millions of dollars more than non-death penalty cases, according to the Death Penalty Info Center.
Statistically, the death penalty does not possess a crime-deterring quality, especially in the case of terrorism. Extremist agendas often assume the perpetrator will die in the act.
Friends and family of Tsarnaev said he was radicalized by his brother, Tamerlan, who died in a shootout following the bombings, according to a Thursday article by The Washington Times.
In a nation that treasures life, freedom of religion or moral code and justice, demanding the death penalty is counter-intuitive to American values and resources.
Dewey Mullis, a junior criminal justice major major from Wallburg, is an opinion writer.