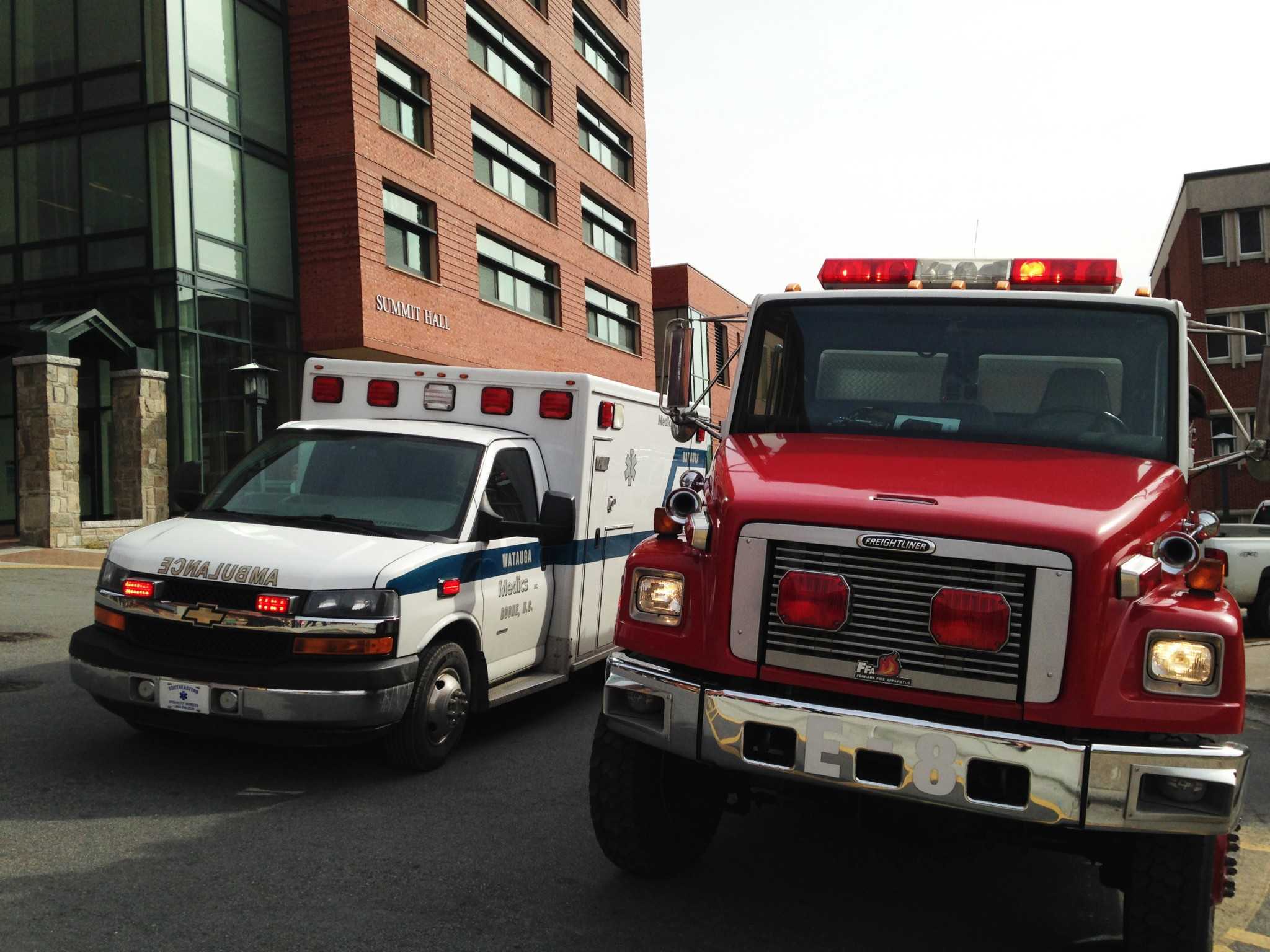 Plemmons Student Union was evacuated after 10 a.m. Tuesday due to a fire alarm triggered by a smoking microwave in the building.
Shortly after the alarm, both a fire truck and an ambulance arrived in the Locust Street circle in front of the union. The ambulance was dispatched after a separate 911 call was made from a student in another part of the building.
"We had two separate incidents," Boone Police Lieutenant Daniel Harless said. "A fire alarm due to cooking and a separate medical call."
A student was brought out of the building in a wheelchair, loaded onto a stretcher and was taken inside of the ambulance. A few minutes later the student stepped out of the ambulance and left. The student's name was not revealed.
"She refused treatment and walked off on her own," Harless said.
After the student refused treatment and left, the union opened back up and operations have returned to normal.
"[These were] pretty routine calls," Harless said. "Everyone is safe, nothing major."
(Top) An unnamed student was taken out of Plemmons Student Union in a wheelchair and loaded onto a stretcher after a 911 call was made. The student refused treatment and walked off on her own.
Story and Photo: Malik Rahili, Visual Managing Editor