Students and faculty continue to remember the student deaths that occurred last year while preparing for this year with increased suicide prevention training and extended counseling center hours.
"I think last year was a challenge for everyone," Suicide Prevention Program Coordinator Elisabeth Cavallaro said. "It sunk into a lot of people that things aren't always going to be awesome and there are going to be hard times."
"But we grew a lot and I think students really did find ways to get involved and take what happened last year and turn it into strength," Cavallaro said.
Chris Hogan, Counseling Center Clinical Director, said the counseling center has expanded walk-in hours to Monday through Friday from 8:30 a.m. to 11 a.m. and 1 p.m. to 4 p.m. and added counselor availability during peak times during the day.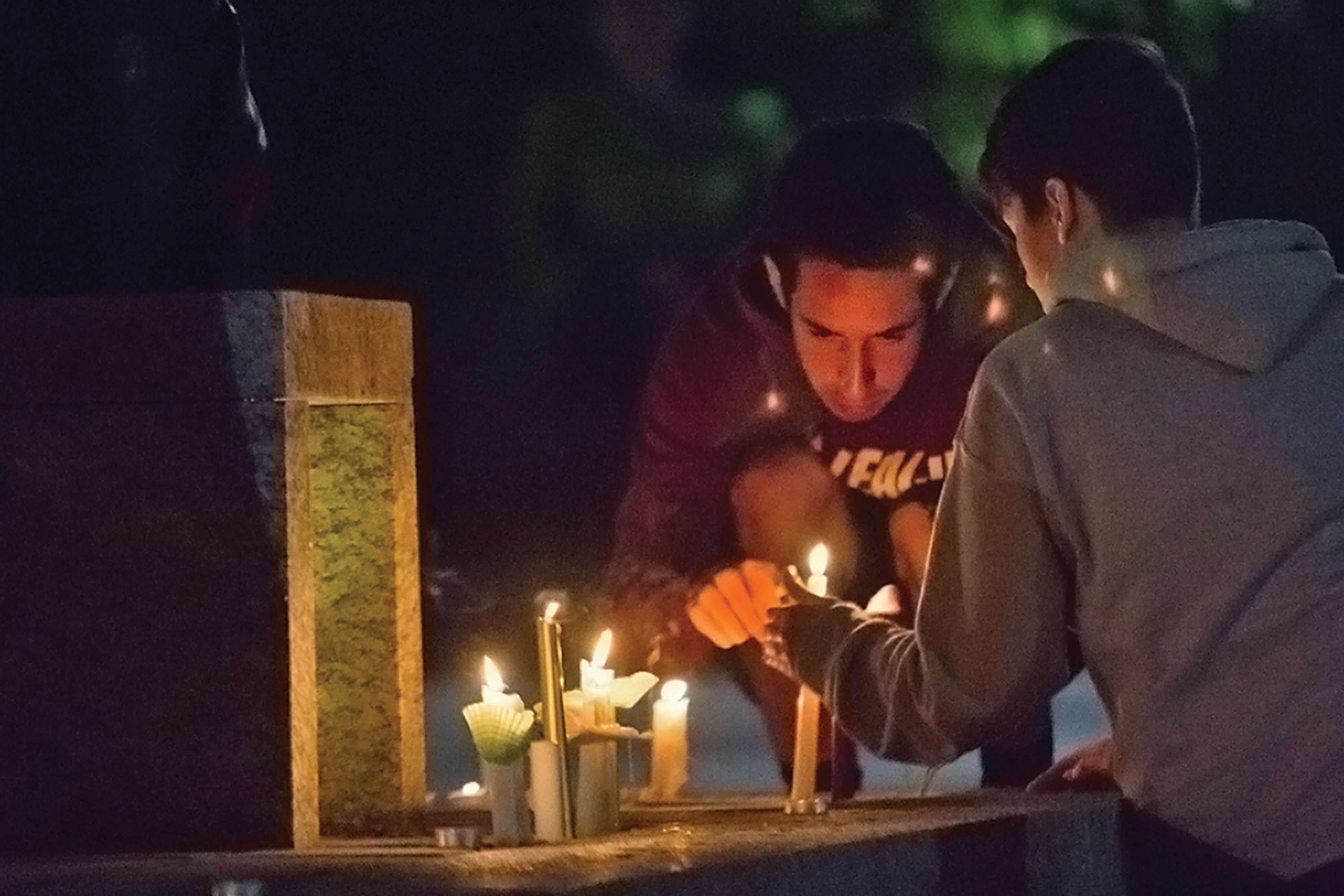 "The Counseling Center has a history of responding to the needs of the campus when student deaths or other traumatic events occur," Hogan said. "We worked to respond to such needs last year."
Hogan said it is normal for people to respond to grief and loss in different ways and to be affected days, weeks or months after a traumatic event.
"Our counselors are compassionate and respectful of where each student may be in his or her journey and we try to meet students where they are in terms of their readiness for change," Hogan said.
Kyra Patel, senior statistics major who began the annual suicide remembrance night in April 2014, said the best way to help a person with a mental illness is to allow them to talk and show them you care by listening and asking questions.
Cavallaro said one way to remove the stigma attached to counseling and mental illness is to stop using mental illness as an adjective or a joke because it trivializes the reality of actual illness.
"We need to continue to share our message of support, care and concern, along with resources to help students navigate these challenges," Dean of Students and Associate Vice Chancellor J.J. Brown said. "We all can play a role in the safety of our community by saying something when we see things which are of concern."
According to the Prevent Suicide webpage, the training sessions will cover suicide statistics and myths, suicide warning signs and risk factors, how to talk to someone in distress, and where to find more help.
The first training session will  take place Monday, August 31 from 11:30 a.m. to 1:30 p.m. in the Rough Ridge room in the Plemmons Student Union with continual sessions planned throughout the semester.
Story by Charlotte Wray, Intern News Reporter
Photo by Paul Heckert, The Appalachian