'Unzipped' magazine revealed Friday at Strand Beads
Appalachian State University's student-run fashion magazine "Unzipped" was unveiled Friday at Strand Beads and Bald Guy Brew on King Street.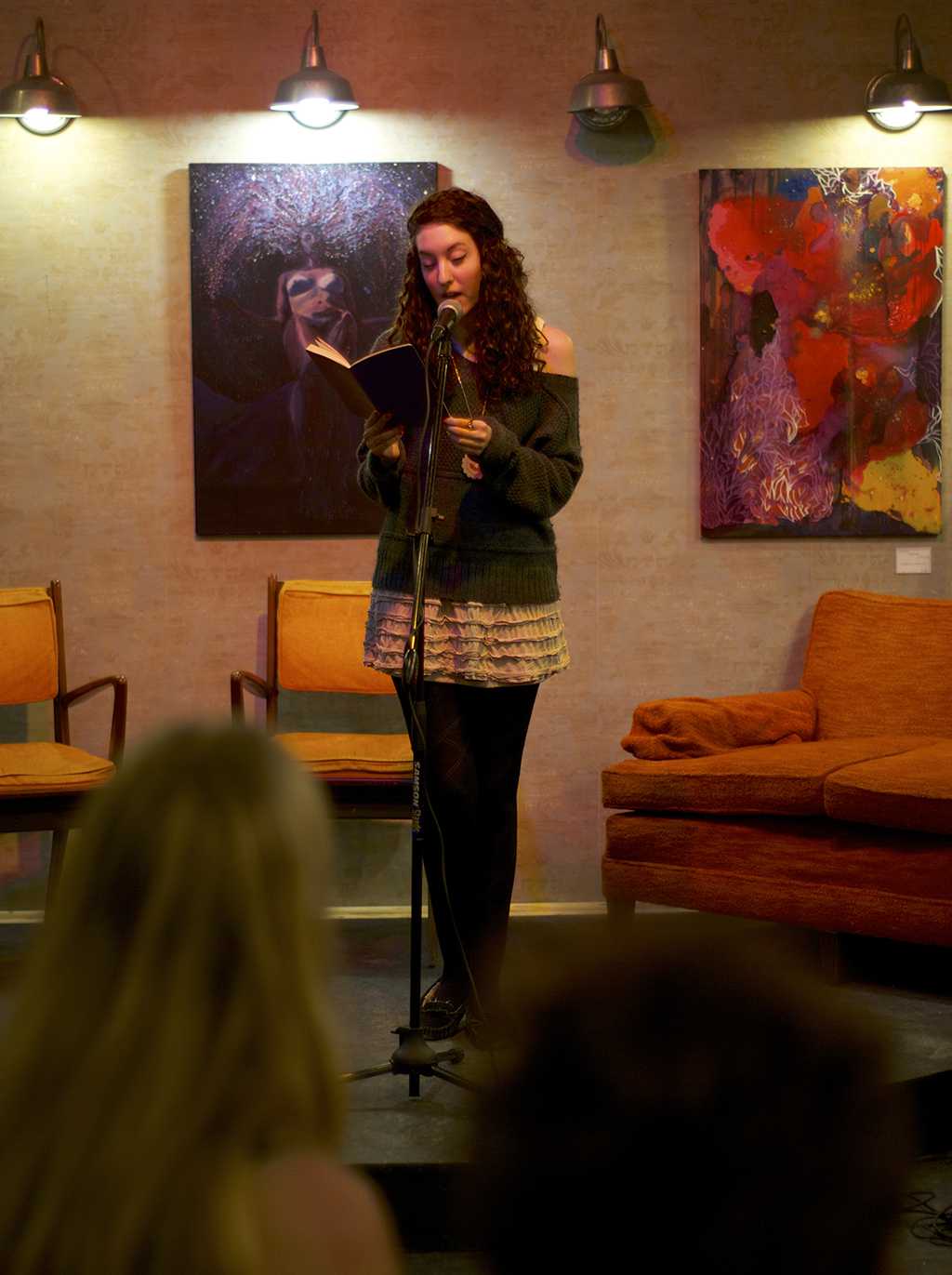 In addition to catching a sneak peek of the publication's first edition, participants chatted with staff and were treated to musical and poetry performances by local artists.
"Unzipped" is the brainchild of freshman apparel design and merchandising major Peter Nance, who leads the App State Fashion club on campus.
"When I came to Boone, I found that everyone expresses themselves extremely differently," Nance said. "There's no hard, fast rule for how someone should look, and I wanted to celebrate that."
The publication originially started as a Twitter account, but since then, through student support, App State Fashion has also started Tumblr and Instagram accounts, which primarily serve as daily barometers of student fashion trends, Nance said.
Though Nance has been surprised at the large amount of immediate support he's received, App State Fashion is always on the hunt for new, talented members.
"We're looking for commercial photographers, graphic designers, people looking to be involved in the fashion industry at any level, photojournalists, writers, people interested in [public relations] and sales [representatives] for advertising," Nance said.
Senior nutrition major Nikolina Boskovic, who runs the Boone-based fashion blog "ASU Like It," said she is impressed by the way Nance has made a habit of involving students of all interests and majors. She sees Boone as a town ripe for this type of publication.
"I also think that the Boone student population is just a lot of good-looking people," Boskovic said.
Nance's creation of "Unzipped" has also earned the attention of King Street store owners.
Nikki Rezvani, owner and operator of Strand Beads, has supported "Unzipped."
"It's so inspiring to see a freshman walk in with this idea, and just bring it to life," Rezvani said.
The publication will make its print debut as an insert in The Appalachian in mid-February.
For now, App State Fashion can be found on Twitter and Instagram under the tag @AppstateFashion as well as at appstatefashion.tumblr.com.
Story by Sam Lineberger, A&E Reporter
Photo by  Carson Hager, Staff Photographer