Vitamin Pets drops Battle of the Bands, cites issues with APPS management
Monday night Vitamin Pets frontman Vito Petruzzelli published an open letter to Appalachian Popular Programming Society on his band's Facebook page, enumerating several issues with the campus organization and announcing the band members' decision to extract themselves from the lineup of the upcoming Battle of the Bands show.
The four-piece punk group is made up of Petruzzelli, an English graduate student, violinist  River Allen, a senior biology major and Eric Schneider and Jake Siri, both healthcare professionals in Boone.
Battle of the Bands had been scheduled for Wednesday, Feb. 25 but due to an unexpected heater break in the venue, Legends, the event was pushed to March 5. Monday afternoon, APPS changed the date back to Wednesday. Club Shows chairperson Addison Wemyss emailed all of the bands confirming the change that afternoon.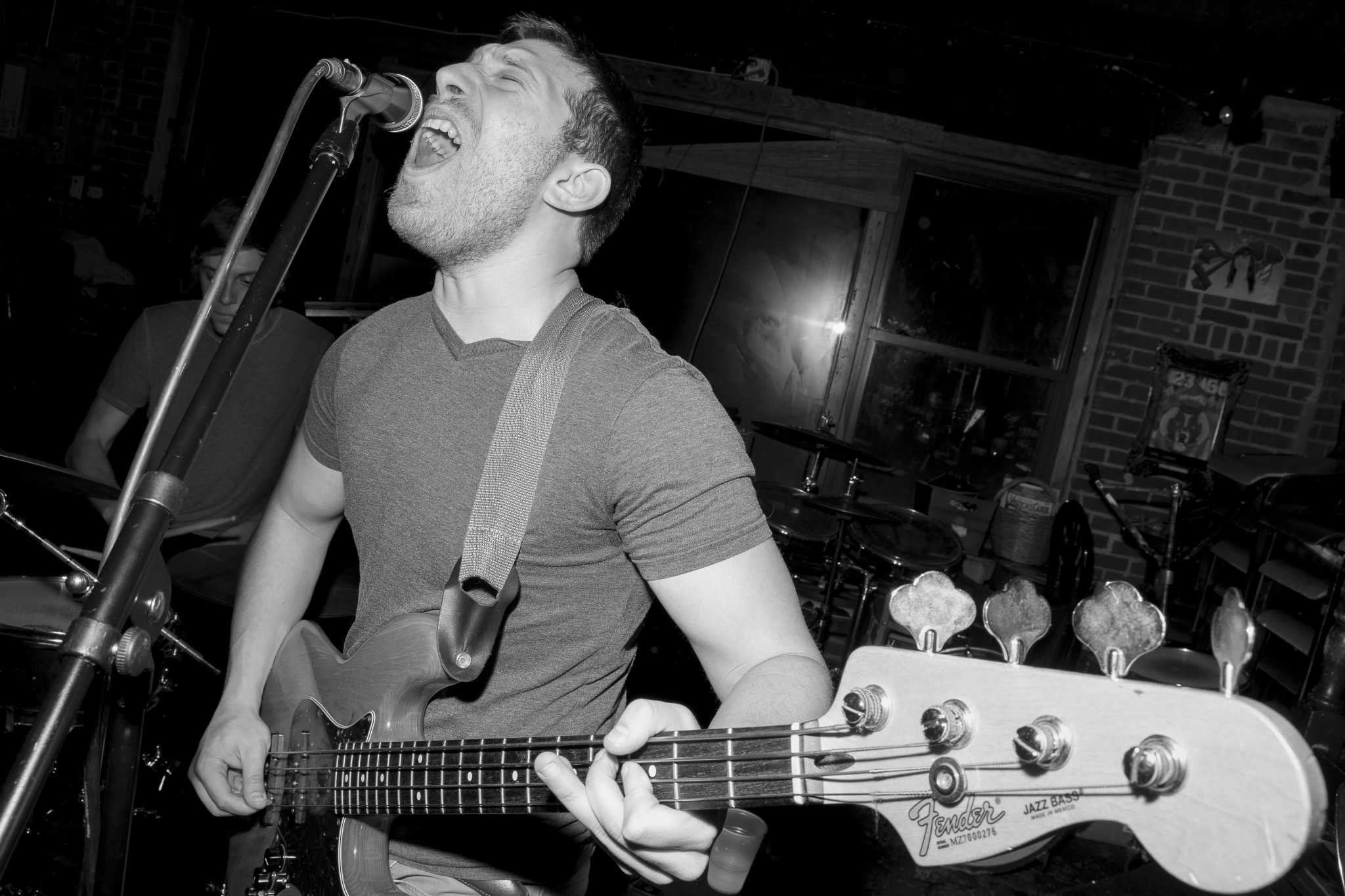 In the letter, Petruzzeli said, "[m]y group is formally dropping our name from the bill and boycotting Legends. We don't believe in operating this way, and we certainly don't want to be a part of something that treats local music as if it was some sort of spur-of-the-moment cattle round-up," referring to the manner in which the date change was handled.
"The weekend passed and by Monday, we found out that it was going to be fixed quicker than we had thought," Wemyss said.  "And we hadn't done too much promotion for the new date, so there are a couple reasons why I switched back to that new date."
March 5 is also the Thursday before the university's spring break, which Wemyss and APPS adviser, Randy Kelly said also influenced their decision to move the date back.
"Everyone that doesn't have Friday classes, or even do have Friday classes, is trying to get out of Boone as soon as possible to have their break so there will be more students here [Wednesday]," Wemyss said.
As an example of one of the slights he and his band members felt, Petruzzelli said the group made 200 flyers promoting the March 5 show that cannot be used now.
"This is someone [Wemyss] who as far as I know has no experience playing shows, being in a band," Petruzzelli said. "The best interest for any group is clarity and logistics."
Battle of the Bands is primarily an opportunity for inexperienced bands to showcase their talent for the first time onstage, Kelly said. The typical Battle of the Bands contestant has not played more than a few house shows or one or two shows in other venues around Boone before performing for the competition.
"We hired the best PA company on this end of the state," Kelly said. "These bands get to play on a better PA that realistically probably any of them have ever played on before."
Petruzzelli has been a part of Vitamin Pets since its formation in New Jersey in 2009. When he moved to Boone, he reformed the band with new members Schneider, Siri and Allen, all of whom have previous experience playing music.
"I'm just upset that there would be any groups that would feel slighted and still go on to play the show," Petruzzelli said. "These other groups, they're clearly younger groups. A lot of these groups might sacrifice their ideals, their happiness and still go through with it. My heart goes out to them. We will not support anything Legends does that APPS does after this."
Story: Emma Speckman, A&E Editor
Photo: Chris Deverell, Video Editor