Volleyball looks to find success in new era
In the 2014 season of App State volleyball, the Mountaineers finished with a record of 21‐10 (11‐9 Sun Belt), good for a fifth‐place finish in their first season of Sun Belt play.
The team had several key players along the way, including senior Lauren Gray, who finished fifth in conference in hitting percentage (.314), then‐junior Jess Keller, who finished sixth in kills (369), senior Paige Brown, who led the conference in assists(1324), and then‐junior Emily Corrigan, who took second in kills (496) and in points (536.5).
They also had productive seasons from other players, such as then sophomore libero Olivia Reed and then‐junior libero Meghan Mahoney.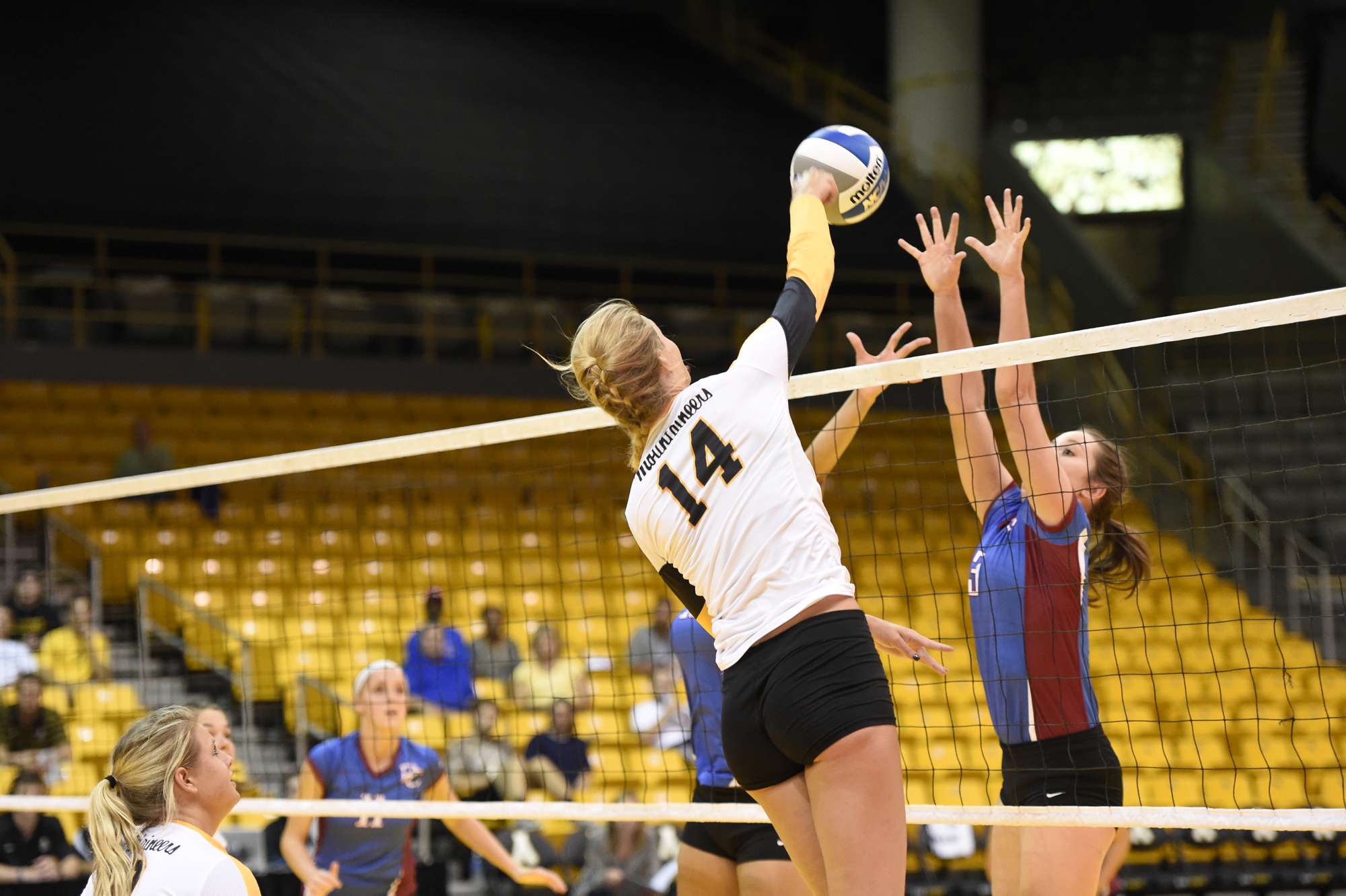 The Mountaineers lost Gray to graduation, as well as Jacqui Spurgeon, Dalton Tolliver and Caroline Wainwright. They will look to returning seniors Corrigan,
Brown and Keller for leadership in the upcoming season.
They have been tabbed to finish fourth in conference this season, behind UALR, Texas State and Arkansas State, three teams App State had the most trouble with in 2014. App State had a combined record of 1‐5 against these opponents on the season.
The Mountaineers will look to several key players to have big seasons this year, including Preseason All‐Sun Belt selections, outside hitter Emily Corrigan and setter Paige Brown. Brown was also selected as the conference's Preseason Setter of the Year.
With the loss of middle blocker Gray, App State will need someone to step up and pick up the slack, such as sophomore Cassidy Stephenson, or new freshman players Eden Hilbert and Alana Shoff.
The Mountaineers also have several transfer players for the upcoming season in junior middle blocker Gregory Ashton (Furman) and sophomore middle blocker Courtney Sullivan (UNCG).
Overall, App State will need a whole team effort to improve upon last year's mark.
While the Mountaineers played respectfully, they will need players to step up and pick up the slack if they wish to move in a progressive direction.
They have a tough road ahead, but also the skill to overcome it, if they work hard enough and play as a team.
Story: Brooks Maynard, Sports Reporter
Photo: Justin Perry, Visual Managing Editor