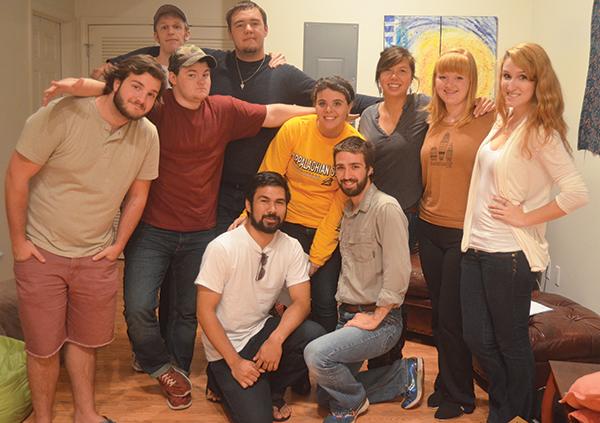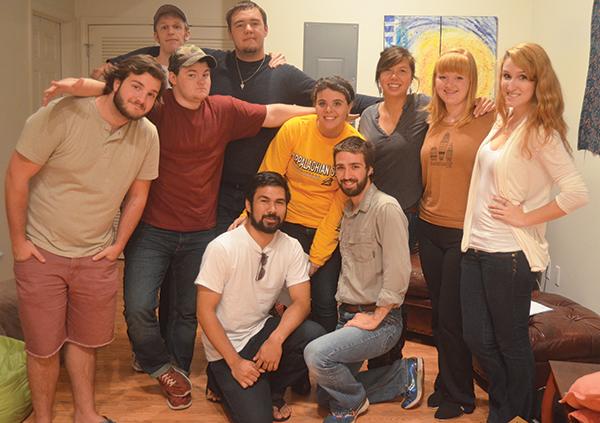 During a conversation at Appalachian Mountain Brewery, seniors David "Duvey" Rudow and T.J. Scott put a name to the production company they created and finalized their plan to unveil its first project, a stage production of "The Twilight Zone."
Door No. 2 Productions is the brainchild of Rudow and Scott, with a significant amount of help from Rachel Little, an Appalachian State University graduate.
Both students with theater experience – Scott is a graphic arts and imaging tech major and Rudow is an interdisciplinary studies major – the architects of Door No. 2 wanted to do something that would take them out of the confines and away from the red tape of a university-approved production.
Originally, the duo wanted to stage a production of "The Twilight Zone" at I.G. Greer for Halloween, but the venue was unavailable and restrictions were placed on the production's content. So they decided to do it themselves.
"In the world of theater, it's difficult to wait around for opportunities," Rudow said.
Last week the team held auditions in Chapel-Wilson Hall for a three-act production of "The Twilight Zone." The auditions attracted more than 30 people, and from that group, eight cast members were chosen to fill the 12 roles.
In Rudow's and Scott's vision, each act will represent a full episode of the classic TV show, which first aired in 1959.
"It came down to logistics," Scott said. "Simple sets that were also classic."
They plan to have the traveling show run from the end of October through early November at a variety of locations. First, though, they have to find one.
"We're looking at different spaces within a 100-mile radius of App State," Rudow said.
Warren Wilson College, UNC Asheville and a couple places in Charlotte have responded to Rudow's inquiries with interest, he said, but nothing has been finalized.
There was something else they couldn't do through the university that was equally important to the fledgling directors: paying their cast and crew.
"In college you don't often get paid for things," Rudow said. "We're trying to change that. Your time, by the time you reach senior year, is very valuable."
Both Rudow and Scott said they are unsure how much they will be able to pay their cast – "probably a flat rate for the cast and technical crew," Scott said.
Through this process, the Door No. 2 crew has learned that running a business requires a good bit of hard work.
"We're all very driven, but it's our first time doing anything like this," Rudow said.
Door No. 2 is currently not a registered LLC, meaning that the expenses for the production company cannot be written off on tax forms as anything but a personal expense, but Scott hopes to be registered by next semester.
"The whole business side of this is new for all of us," Scott said. "I'm excited to see where me and Duvey's artistic vision goes. We'll see how it turns out."
STORY: EMMA SPECKMAN, A&E Reporter
PHOTO: MAGGIE COZENS, Senior Photographer