University Housing hosted its first annual Cupcake Wars event in White Hall on Feb. 24.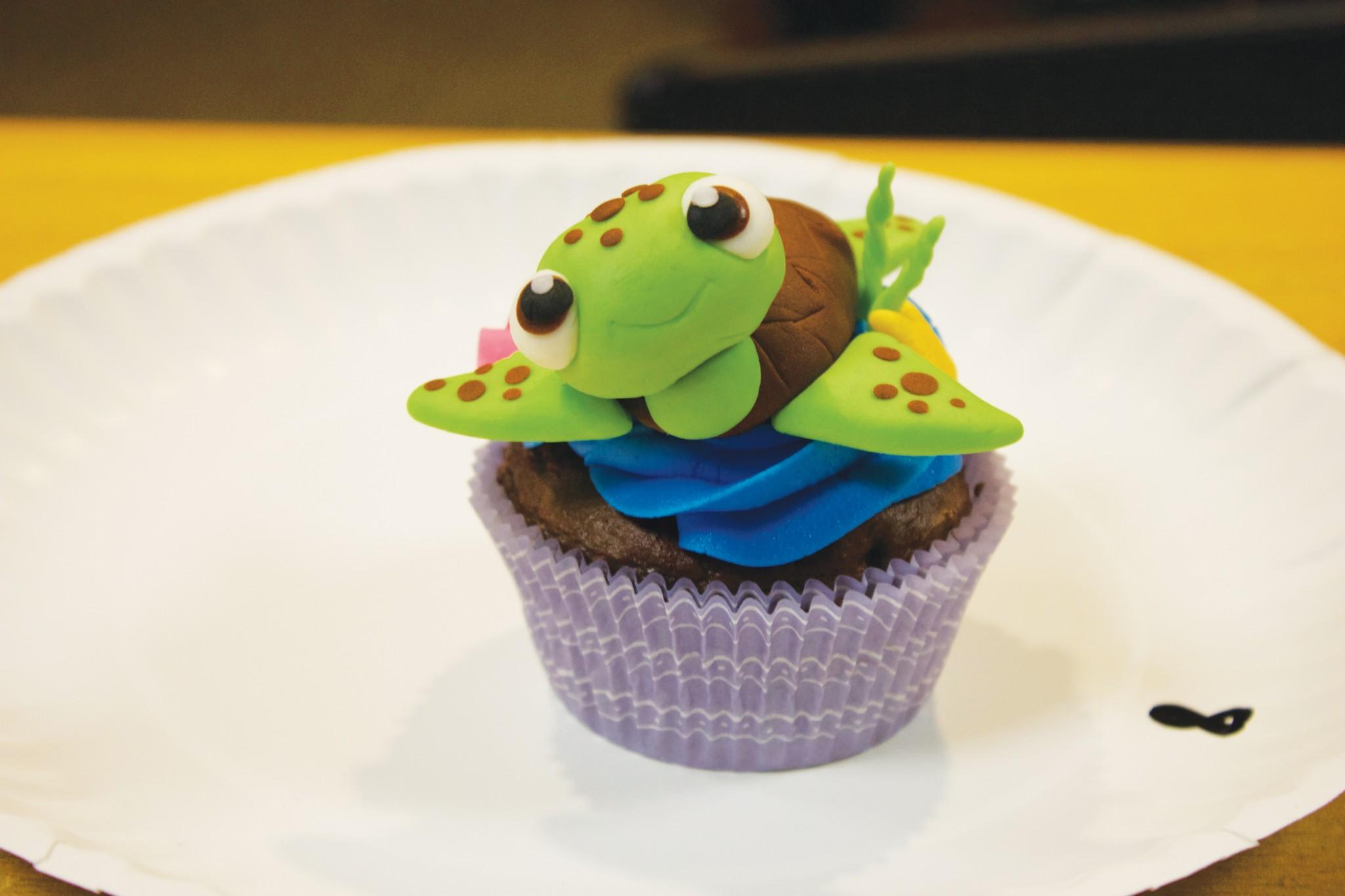 The event was organized by senior risk management and insurance major Traci Smith, a residence assistant for the dorm.
The competition consisted of a total of 16 teams from various campus residence halls. Teams baked and decorated a variety of interesting and delicious cupcakes for the event.
Organizing the Cupcake Wars took about a month and a half, Smith said, and the hardest parts were collecting and contacting teams to participate as well as getting the ingredients for the cupcakes, while making sure to flag them all for allergies.
Smith was inspired to host this event by a previous competition she participated in last year in Bowie Residence Hall. Smith is an accomplished baker; she founded her own store, called Traci's Treats, where she sells her own cupcakes that she baked in the dorm.
At the event, each team made at least a dozen cupcakes. Every team's selections were placed on a table for contestants, judges and observers to try.
Among the contestants were sophomore English education major Anna Carpenter, junior special education major Emily Jorgenson and junior middle grades education major Jodie Clouser.
As a team, they created Chocolate Blueberry Tuxedo cupcakes, which were made of a dark chocolate cake with a butter cream frosting and chocolate drizzle and garnished with a blueberry.
The team made their cupcakes only hours before the competition began.
"I was super impressed by the selection that was here," Jorgenson said. "They're a lot better than I thought they were going to be."
Another team, made up of freshmen Aly Edwards and Shelby Weathermen, both from Doughton Residence Hall, set aside a couple of days to bake and decorate their Chocolate Snowman cupcakes.
"I would recommend it," Edwards said of the event. "It's something fun to do and you can eat while you're doing it."
The first place prize went to freshmen Madeline Lippy and Regan Kramer, who represented Cone Residence Hall.
Their Mexican Hot Chocolate cupcakes took two days to bake, frost and fill, they said.
Smith, who will not be a resident assistant next year, said she hopes a few members of the White Hall council who intend to become resident assistants next year will continue Cupcake Wars in coming semesters.
Story: Courtney Morrison, Intern A&E Reporter