Appalachian State women's basketball team will host its annual Play 4Kay game Feb. 15 at 2 p.m. when the team takes on UNCG at Holmes Convocation Center.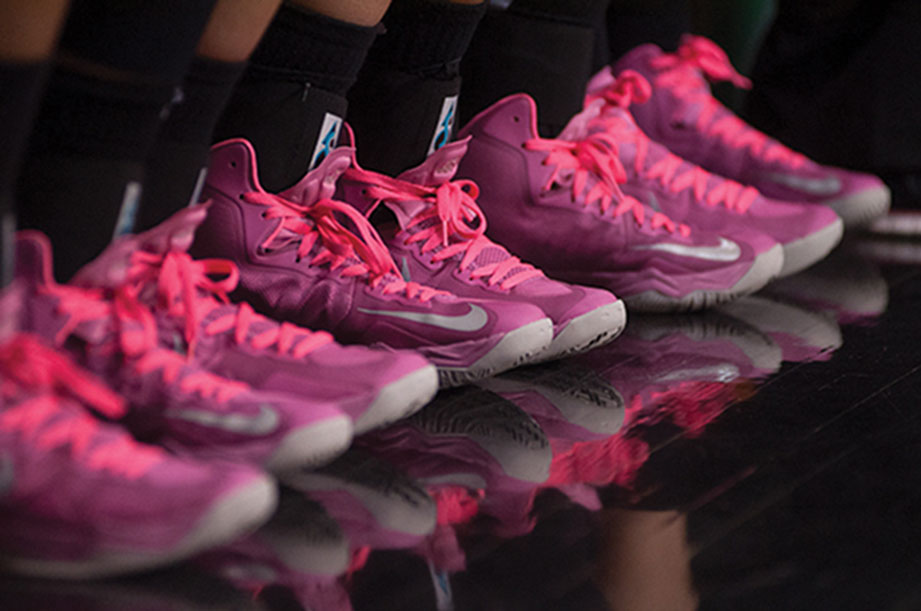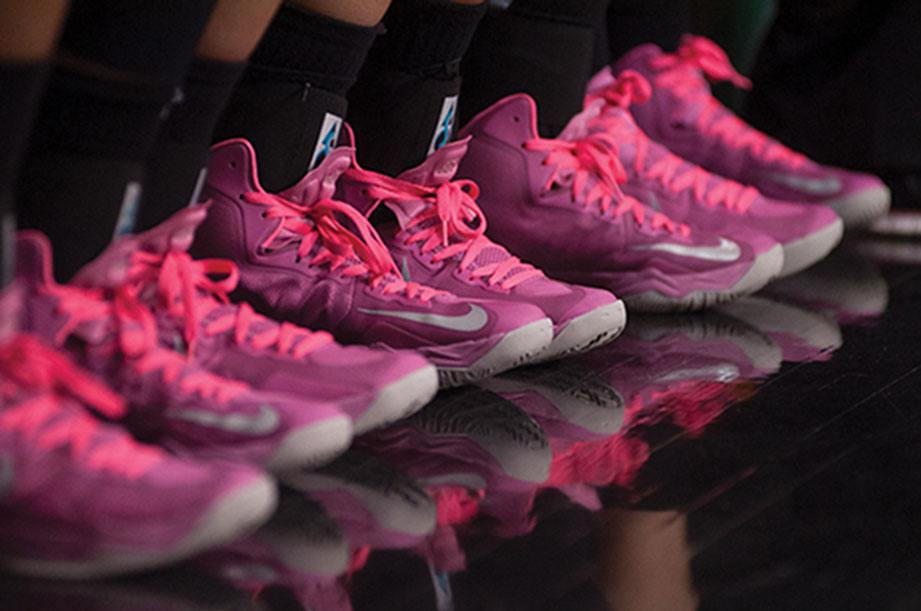 The fundraiser supports the Kay Yow Cancer Fund, which was founded in 2007 to fulfill the vision of the late N.C. State women's basketball coach, Kay Yow, who battled breast cancer from 1987 until her death in 2009.
To date, the foundation has raised more than $8 million that is used to fund research grants, breast cancer organizations and to help survivors, according to kayyow.com. The Play 4Kay basketball game, in which more than 1,200 colleges and universities across the nation participate, has raised $2 million since 2007.
App State will look to build on the success of the game from last season, which raised $3,636, according to appstatesports.com.
"We really dove into it last year," head coach Darcie Vincent said. "I think this year it's going to be greater than it's ever been."
Fans are encouraged to wear pink in support of breast cancer research, and the players will also donate pink warm-up uniforms that will be auctioned after the game, with all proceeds going to the Yow Fund.
There will also be other auctions, as well as T-shirt sales that will raise money for the fund.
The Mountaineers coaching staff will also donate $1 to the foundation for each student in attendance that wears pink to the game.
Breast cancer patients and survivors will also be honored in a halftime ceremony. Those interested in registering can do so on appstatesports.com.
Fans that are unable to attend the game can also provide monetary donations via appstatesports.com.
Local breast cancer patients, survivors, doctors and nurses will receive free tickets to the game.
Members from the nonprofit organization Friends for Earlier Breast Cancer Test will also have a booth set up in the arena during the game.
Vincent said the game is always a special event for her team and the community.
"You're going to be sitting next to people who have fought breast cancer or have been affected by it," Vincent said. "For us to be a program and put that money out and say that we made a difference is one of those very special moments."
Story: Cory Spiers, Sports editor
Photo: File photo, The Appalachian