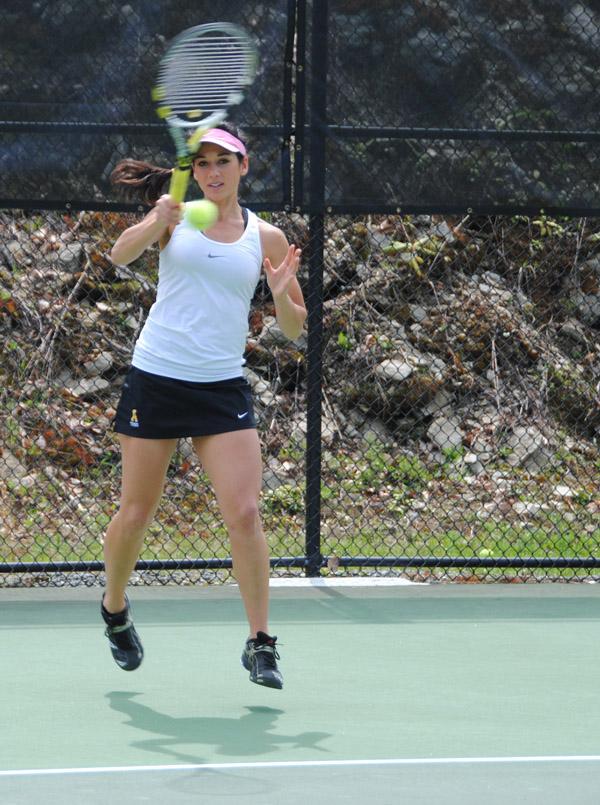 After winning the most matches since 2006 in the regular season, women's tennis looked for a good showing in the SoCon Tournament held in Charleston, S.C. over the weekend.
The tournament started well for App, as the No. 6 seed Mountaineers laid waste to No. 11 seed Western Carolina in a 4-0 sweep.
Western forfeited two matches, one doubles and one singles match, to give ASU an insurmountable advantage.
The match was clinched by the bottom of the ASU lineup, as senior Kim-Lea Dinh won her match at the No. 5 match by a score of 6-1, 6-0. Sophomore Jessica Thaggard put the match out of reach as she won at the No. 4 spot, 6-0, 6-0.
With ASU up 4-0, the remaining matches in progress were halted by tournament rule.
This set up a quarterfinals match with Furman Saturday.
Unfortunately, the match did not go as ASU had hoped. Furman came out swinging and won in a 4-0 shutout.
The Paladins jumped on App early, taking the doubles point with a strong showing at the number three spot, winning the match 8-0.
Furman went on to win the No. 2, 3 and 4 matches handily.
Senior Kim-Lea Dinh had a lead on her Furman foe at the No. 5 spot, but Furman was able to clinch the match.
Despite being eliminated, ASU had the most successful season to date under head coach Colin Crothers, with 13 wins.
"This season has been successful in many ways," junior Ellie Linsell said. "We played great tennis and had a few really big wins, and overall we bonded together really well."
Younger members of the team viewed the season as successful as well.
"My first year at App has been amazing," freshman Gabby Gabriel said. "It has truly been one of the best years of my life."
Gabriel hopes to build on her successful freshman season by becoming an all-court player, as opposed to sticking to the baseline.
The Mountaineers finish the year with a (13-12) record. The College of Charleston won the Southern Conference title, beating UNCG 4-0 Monday afternoon. The game was pushed back from Sunday due to inclement weather.
Story: JORDAN DEVERE, Intern Sports Reporter
Photo: OLIVIA WILKES, Photo Editor