Wrestling ends season with 7-8 record
The Mountaineers defeated Southern Illinois University-Edwardsville in their last wrestling match of the regular season by a score of 27-12 on Sunday.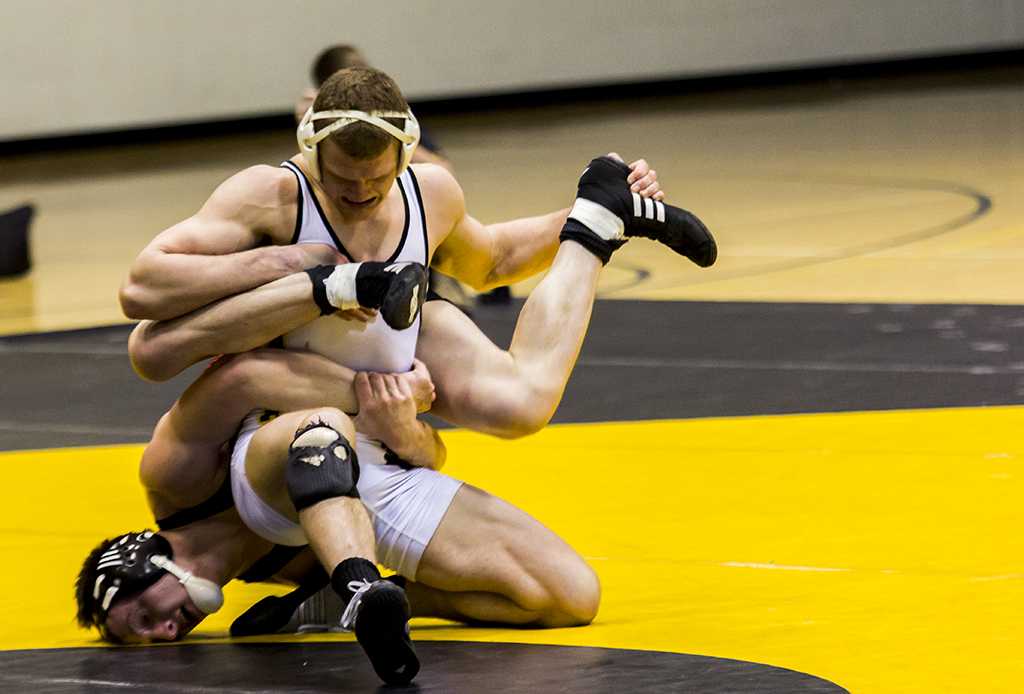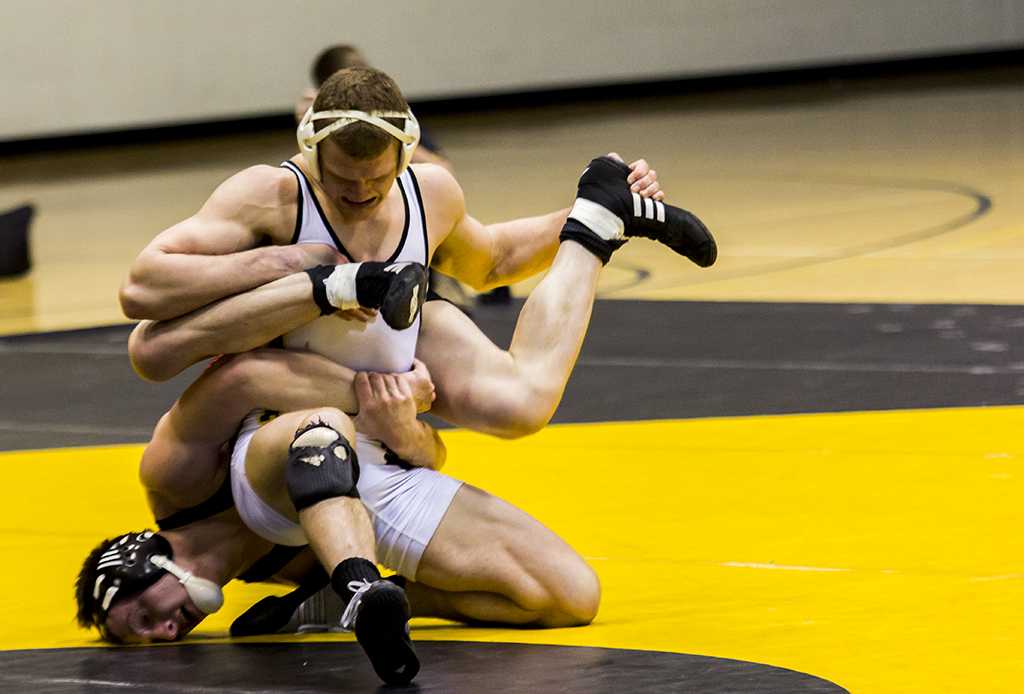 The match honored all of the team's seniors in their final home match of their careers.
Appalachian State started off the match with junior Dominic Pairisi pinning SIUE's Dakota Leech in the 125-pound weight class to take a 6-0 lead. The lead quickly changed from 6-0 to 12-0 because of the Cougar's forfeit in the 133-pound weight class.
"A lot of this sport is mental," Pairisi said. "You know you can work so hard at something, but if your mental attitude isn't right, you can go out and all the work you do will not pay off just because of the attitude."
The Cougars got its first win against the Mountaineers in the 141-pound weight class. Javon Johnson, a freshman at App State, lost to SIUE's John Petrov in a decision that brought the score to 12-3.
A quick comeback was made by the Mountaineers as redshirt freshman Dylan Cottrell pinned his freshman opponent Karsten Van Velsor in the 149-pound weight class bringing the overall score to 18-3. Cottrell finished the season undefeated and had the fastest pin of the match at 52 seconds.
"We brought the fight really well tonight, especially in the first five weight classes," Cottrell said. "I thought we got a really good foot at the start, and we were just tearing it through to the win."
App State senior Aaron Scott took down SIUE's senior Logun Taylor in the 157-pound weight class with a match score of 5-4 in favor of the Mountaineers. The Mountaineers increased its lead to 21-3.
The Mountaineers fell in the 165-, 174- and 184-pound matches that followed Scott. The streak earned the Cougars nine points to cut the App State lead to 21-12.
These would be the last points the Cougars earned for the day as the Mountaineers took the 197-pound weight class with the help of sophomore Tyler Radford, as well as the 285-pound weight class, courtesy of redshirt freshman Denzel Dejournette.
Both victories were made by decision that brought the final score to 27-12.
"I'm happy with the result today, and I think it was a good win for us as a team, but we left some points out there," head coach John Mark Bentley said. "We had a couple of matches that we kind of let slip away, and that was kind of frustrating because all of these matches are important."
SoCon Championships will begin for the Mountaineers on March 8 in Buies Creek.  App State enters the championship ranked fourth overall.
Story: Jess Lyons, Sports Reporter
Photo: Paul Heckert, Photo Editor