A Year in the Arts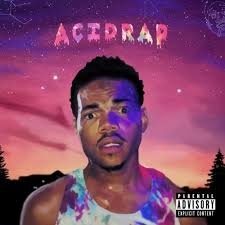 Colin Moore, A&E Editor
Cloud Nothings, "Here and Nowhere Else"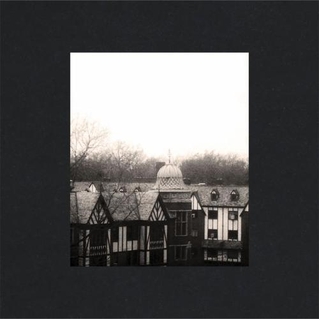 The space between the opening guitar strums on "Here and Nowhere Else" and its final, cathartic chorus is only half-an-hour. The album's breakneck pace is a straightforward adrenaline rush on first pass, but Cloud Nothings' fourth record is an immensely rewarding collection of songs. The album's opening duo of pop songs suddenly ratchets up into a core of intense, raging rock which peaks with the visceral "No Thoughts." All that acts as just the prelude for the corrosive guitar jam "Pattern Walks" and closing single "I'm Not Part of Me," one of the best pop-punk tunes this side of golden-era Green Day. Combined with Dylan Baldi's maturing lyrical content and gripping vocal delivery, John Congleton's live-sounding production, and some seriously incredible drumming, "Here and Nowhere Else" is a garage-rock record you won't want to miss.
"Cosmos: A Spacetime Odyssey"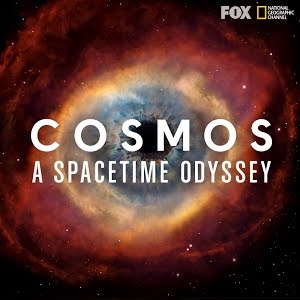 Fox's "Cosmos: A Spacetime Odyssey" is somewhat inexplicable. Remaking Carl Sagan's stone-cold classic 1980 series "Cosmos: A Personal Voyage" with modern computer graphics seems akin to scrawling poorly-done CGI over the original "Star Wars" films. Thankfully, the update is always tasteful and absorbing, while host and astrophysicist Neil deGrasse Tyson does a commendable job following in Sagan's footsteps. The series revisits "Cosmos" tropes like the Cosmic Calendar and the Ship of the Imagination while incorporating up-to-date research to strengthen the show's scientific backbone. Sequences such as Episode 2's recap of the evolution of the eye are up to the original show's standard of outstanding educational television.

Lovey Cooper, Senior A&E Reporter
Future Islands, "Singles"
North Carolina natives Future Islands rocketed to relative stardom with their raucous performance on "Late Show With David Letterman" in March. Their spirited rendition of "Seasons (Waiting On You)" actually became the show's most viewed musical segment online, and is the lead single off of the aptly-named "Singles," which was released around the same time. The album is the band's fourth, and arguably their best yet. Lovey-dovey lyrics punctuated with heavy metal screams are underlined with perfectly bouncy synth-pop, in a more mature and musical way than past albums. "Singles" provides listeners with a satisfying melodrama without feeling too over-the-top. Almost two months later on constant repeat, these songs have not worn out yet.
Someday Rumble, "Dark Old War"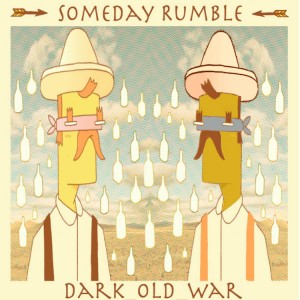 This March, Boone-based grunge blues duo Someday Rumble released their EP "Dark Old War" for free on Bandcamp. The five songs, recorded on local label Wet Bandit Audio, are a great representation of their emotionally moving live show, currently on tour across the state. The band is overwhelmingly loud and powerful for their size, and that shows through in this lo-fi record with dark post-hardcore vocals, hammering drums and the occasional driving blues riff. Though Someday Rumble has only been around for about a year, this recording shows their potential for growth and is an auspicious release for local music.

Sam Lineberger, A&E Reporter
Mac Demarco, "Salad Days"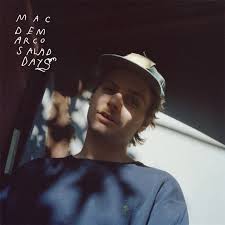 With his second full-length album and third overall release "Salad Days," Canadian singer-songwriter and prankster Mac DeMarco has become the foremost figure in slacker-rock. Here he's whipped up a collection of tunes that lie somewhere in between Kurt Vile and The Beatles circa "Sgt. Pepper." But don't get too caught up in the 23-year-old Canadian's freeloading sheen. Cuts like "Chamber of Reflection" and "Brother" are plotted intuitively and develop over multiple listens.
Anne Carson, "Red Doc>"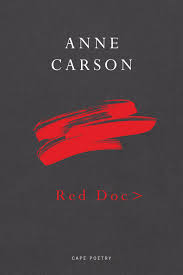 The Canadian poet, essayist and classicist Anne Carson's newest work serves more or less as a sequel to her captivating 1998 effort, "Autobiography of Red: A Novel In Verse." "Autobiography of Red" was loosely based on the Greek lyric poet Stesichoros' account of Herakles' tenth labor, which required the famous hero to steal the monster Geyron's cattle. "Autobiography of Red" re-appropriates Geryon, or at least a modern version of the monster, as its protagonist. In "Red Doc>," Geyron is referred to as only "G," and the book follows his adventures into adult life. Carson's uncanny word crafting materializes as poetry, fragmentary and striking as what the ancient Greek writer left us.

Casey Suglia, Intern A&E Reporter
Chance the Rapper, "Acid Rap"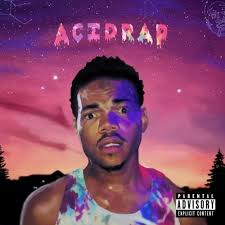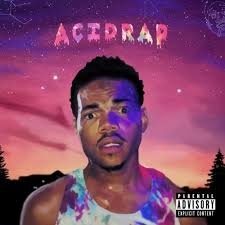 "Acid Rap" was the soundtrack to my summer and I thought it wouldn't carry over into the following months. To my amazement, it did. "Acid Rap" followed me from my dorm room to parties where Chance the Rapper formed a bond between me and strangers. It was my feel good music when walking to class. It was my chill out music on the weekends. The music, the lyrics and the ad-libs all contribute to a solid, well-rounded album that will serve as a soundtrack for summers to come.
"Frances Ha"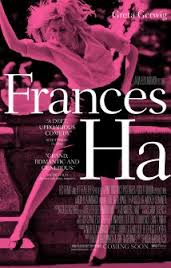 "Frances Ha," directed by Noah Baumbach, has been perhaps one of the most underrated films of the last year. Shot in black and white and with strong parallels to classic Woody Allen films, "Frances Ha" is more than just some pretentious film about a 20-something in Brooklyn. The film follows Frances, in a phenomenal performance by Greta Gerwig, to her different addresses spent in her twenties. It's a saga about keeping post-graduate friendships, finding a post-graduate job and dealing with post-graduate relationships. But, the film isn't too self-indulgent and doesn't try to make itself something it's not. It's about the journey of one character and how in a post-graduate mess of a life, things just might turn out all right.