The first square dance of the semester kicks off at Legends on Friday at 7:30 p.m. with old-time music band, the Zephyr Lightning Bolts.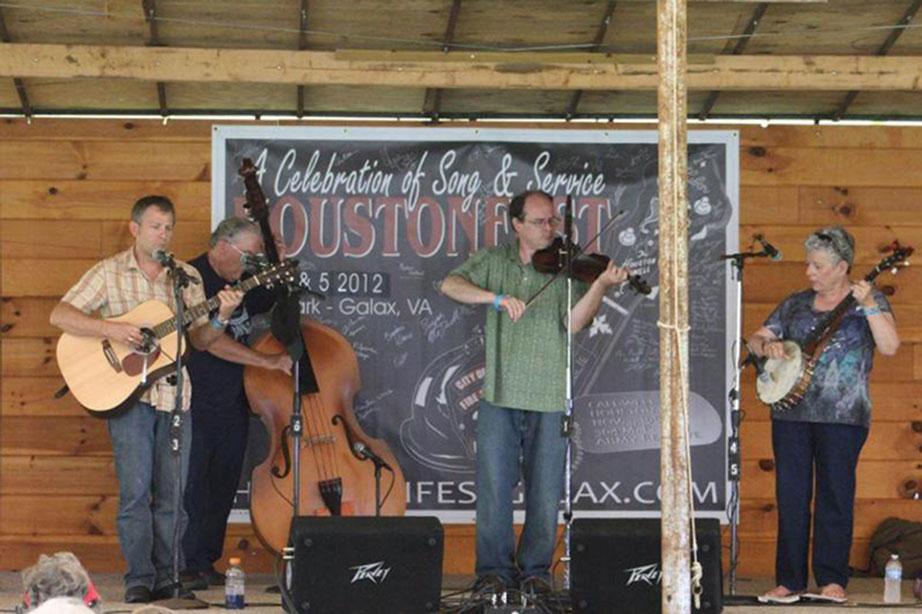 The Zephyr Lightning Bolts, known for blowing away the competition at North Carolina fiddler conventions, will provide students with an opportunity to learn basic square dancing moves, such as the swing and the do-si-do, while listening to traditional Appalachian music.
Accompanying the band is Chapel Hill native Aaron Ratcliffe who will serve as the official caller for the band. The caller instructs the dancers about how to perform particular moves and when to execute those moves.
"The Lightning Bolts have played here a couple times before, and a lot of the people that I've talked with in the community say that Ratcliffe is a great caller," Tyler Peterson, APPS Heritage Council president, said.
Peterson is partly responsible for bringing the band to Legends, and said he understands why old-time music plays an important part in Appalachian mountain history. Before the university, the Appalachian mountain community would gather for dances. These dances also played a part in establishing the community of the university.
Appalachian square dances, which have brought crowds of 20 to 60 people in the past, can be a more intimate experience than many of the events at Legends. Attendance by a smaller crowd allows an increased amount of interaction between the participants, and many of the attendees are able to speak personally with the band.
"It's actually really funny with a smaller crowd, especially when everyone forgets the moves," freshman sociology major Serena Saxton said. "It's a good laugh, and it makes us all work harder to understand what the caller is saying."
For some students, attending a square dance can contribute to the earning of classroom credit. Last semester, sophomore biology major Samuel Fritz attended the Buckstankle Boys square dance for his Appalachian Music class and wrote a paper on the event.
"Many show up and think that it will be silly, but that's not how it is at all," Fritz said. "These people are professionals, and they are concerned with the history of this kind of music."
The Zephyr Lightning Bolts consists of three band members. Diane Bowen started the band and plays the banjo while her husband Steve Bowen plays the bass and sings most of the lead vocals. Their son Jacob is the band's fiddler.
All three members earned their undergraduate degrees from Appalachian State University.
The band has recorded eight albums and is currently working on their ninth album, "Poor White Folks."
Entry to the square dance is $3 for students in advance and $5 at the door for the general public.
Story by Kelsey Hamm, Intern A&E Reporter
Photo Courtesy of the Zephyr Lightning Bolts' Facebook page