ASU holds 15th annual diversity celebration
The 15th annual Diversity Celebration took place on Tuesday. At this celebration, there were live performances, international food tasting, dancing and a unity celebration.
Traci Royster, interim director of the Multicultural Student Development, said that this year there was a panel discussion on the Armenian Genocide, an open mic night at Crossroads Coffee House and a poetry slam.
Increasing awareness of different cultures on campus and with our community at large was main goal of this event for Royster. She said that the more knowledgeable we make ourselves and the more we make ourselves aware of the different things around us, the more we can share that knowledge with others.
"I think that helps people to be less fearful, I don't want my community to be fearful because someone looks different or they eat different food," Royster said. "I always want our community to be more inclusive, I want people to feel welcomed."
Sydney Wolford, a sophomore psychology major and head of the social committee for International Appalachian, said that she thinks it is great that our campus is making a statement that diversity is important and welcomed.
"It is important to celebrate all different walks of life, not just race but different cultures, different ways of living especially on a campus where diversity isn't very prominent," Wolford said. "It is a good way to bring people together too."
Kelley Wolcott, chair of the fundraising committee for Diversity Celebration, said, that this year there was a mostly new group at multicultural student development and they brought fresh ideas, like the change of the logo.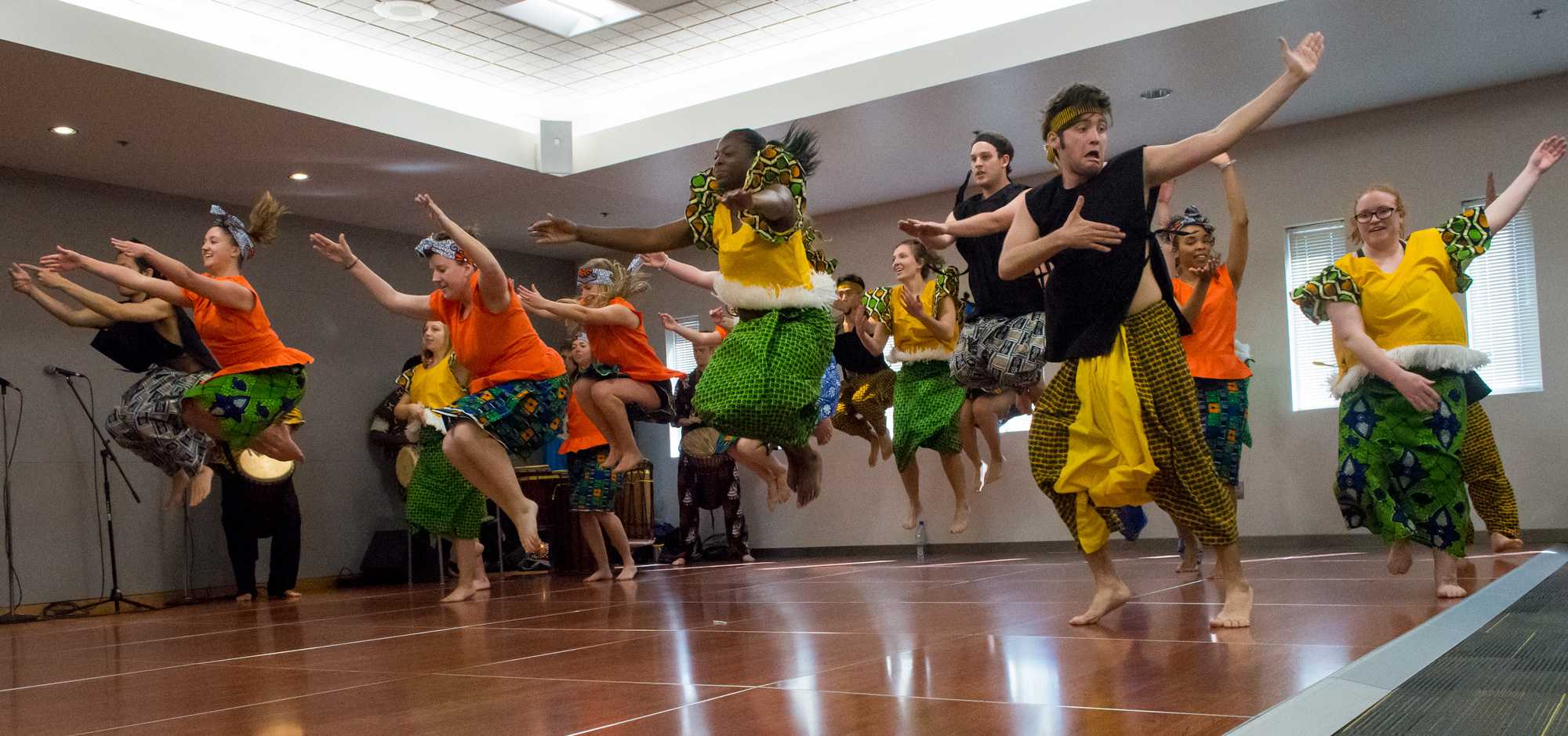 Kylie Stamm, graduate student and intern with the MSD office, said that because Appalachian is in more of an isolated, rural area, it is special when they can bring in performers and programs to be able to celebrate different cultures. Also, for students who come from areas that are more homogeneous, it is exposure for them to be able to experience different cultures.
"I really like the music, I think it is nice because regardless of what you are doing everyone gets to experience the different music as the wander around and being able to express talent is really unique here," Stamm said. "It just feels like a dance party all the time."
This event started in the equity diversity and compliance office with support of the Office of Multicultural and Student Development. Students in after-school programs came and attended this event, and there was about 250 K-12 students.
"I like particularly the children, because we don't exactly live in the most diverse area in the world, it's nice to bring cultural awareness and the beauty of different cultures into their lives," Wolcott said.
Planning this event took place mid-fall. Royster said because it is such a big event that in the next day or two they will pick a date for next years and go ahead and reserve the rooms. There is a Diversity Celebration committee made up of about 20 people that plan this event.
"It is a lot of work, other than the volunteers, which we really appreciate, it's a really small group of people that put this together," Wolcott said. "It's a great event and I really encourage people to come participate in any way they can, whether they come and enjoy or they come and volunteer."
Royster said that this year they tried to add some different programming. They have some of the same performers as last year, but they have added some new ones this year. Also, they tried to advertise more this year to the students, staff, and faculty to help bring more people to this event.
"I think my favorite part of this entire event is seeing all the different ages of people and the different types of people that come and participate in the celebration and I think everybody leaves learning something," Royster said. "People just being here, learning and meeting new people, just learning something different than the didn't know before, is what I like."
Story by Halie Hamilton, News Reporter.