In a continued partnership with Running Start, App State hosted the Elect Her Workshop Friday in the Summit Trail Solarium. 
In this workshop, Savannah Lane moderated and spoke with App State students on how to run for government positions and provided encouragement for women who are interested in holding office. 
"I invite you all to engage in a different way," said Lane, who is an expert in international security and cultural diplomacy. "What brought you all here today?" 
Students who attended answered in turn and shared what they aim to do after graduation, as well as what they aim to get out of the workshop.
The workshop was broken into four sessions including two different interactive exercises, a speech made by former Boone mayor Loretta Clawson and a campaign simulation. 
In the first exercise, students were asked what their "issue" was, or what they would build their platform on. 
"Too often, women don't run for office out of the fear of being wrong," Lane said. "They don't want to run for office because they don't feel like an expert in anything." 
Lane invited the students in attendance to join small groups, where they talked to each other about what issues they were passionate about. Students listed issues such as poverty and the resources available, education systems and reform, voting issues and reducing national debt.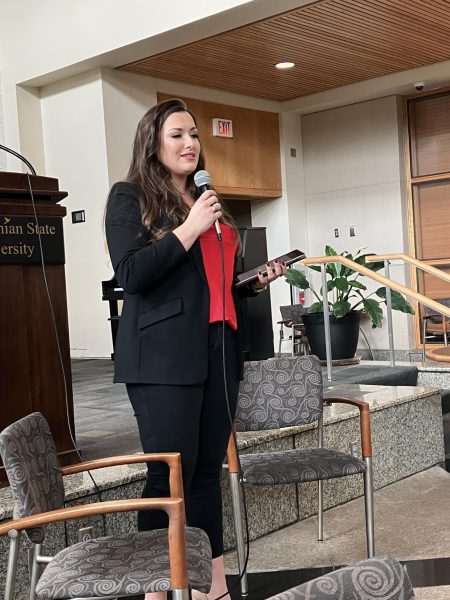 Following the group discussion, Lane discussed the importance of choosing an issue to focus a campaign on, as well as being able to get others to care about the issue chosen. 
"Sometimes you don't find an issue," Lane said. "The issue finds you."
While students discussed their issues in the campaign simulation, Lane asked the attendants to think about who they would ask to endorse their campaigns, saying "this is sometimes the hardest part of having an individual campaign." 
After students chose the issues they were passionate about, Lane guided the students in creating an elevator pitch, which is a 30-second speech used to persuade constituents to support the issue presented by those running. Lane discussed formatting for a pitch, saying, "the shorter, the better." 
Clawson spoke to the students attending about her experience in local government and how her experience was shaped by being a woman. 
"I'm very excited about women wanting to learn about how to run campaigns," she said. "Just step forward. Let your voice be heard."
Clawson held three terms as a mayor in Boone and held several different positions on boards in the Town of Boone. While speaking, she invited the students in attendance to start looking at positions on boards for local government. 
"You just go to the Town of Boone website and you find one that has what you like to do," Clawson said.
Clawson also discussed being the second female mayor of Boone, as well as the lack of female representation in local government during her time in office. 
"The town of Boone is 151 years old," she said. "So, you can see we didn't really have any female representation for a while." 
Lane discussed the media scrutiny that women in government face, as well as learning how to "dismantle the scrutiny in a way that makes it obtainable and understandable."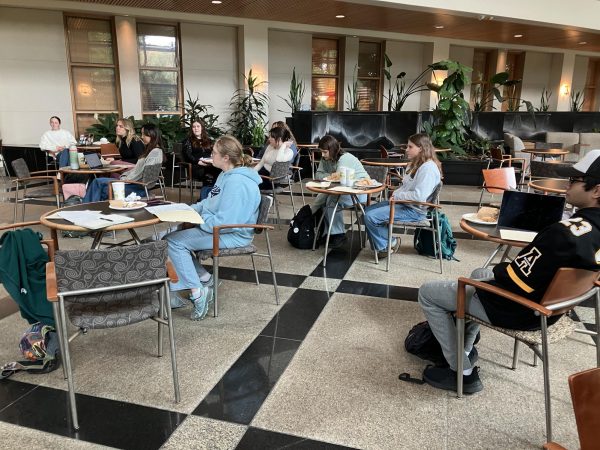 Savannah Raley, a sophomore political science and American politics major, said she wanted to come to Elect Her to learn about how campaigning works and how voting and elections function.
"I've never really been taught about how they work and are put together," Raley said.
Raley also said she was grateful to be able to be learning alongside women and said it's "a safer space, being female-oriented individuals." 
Amarah Din, a junior political science major, said she came to the workshop to understand legislation and be an advocate. 
"I like to focus on a lot of youth and civic engagement," Din said. "But learning from people who actually ran for office could help me a lot."
Din said that she intends to go to law school, and hopes what she learns from the workshop helps her learn how to prepare for understanding law and how it can help others.
Clawson echoed Din's sentiments about law being used to help others. 
"You have to remember that everyone wants to be heard," Clawson said. "So it really helps to listen, because sometimes that's all people want."