Greek life celebrates Homecoming Week
Among the Appalachian State University groups, organizations and students participating in the 2014 Homecoming Week celebration, titled Home Sweet Home Appalachian, are the university's fraternities and sororities.
Appalachian is home to 28 recognized sororities and fraternities and it is estimated more than 1,800 students are involved with Greek life this year, said
Becky Cooke, assistant director for fraternity and sorority life.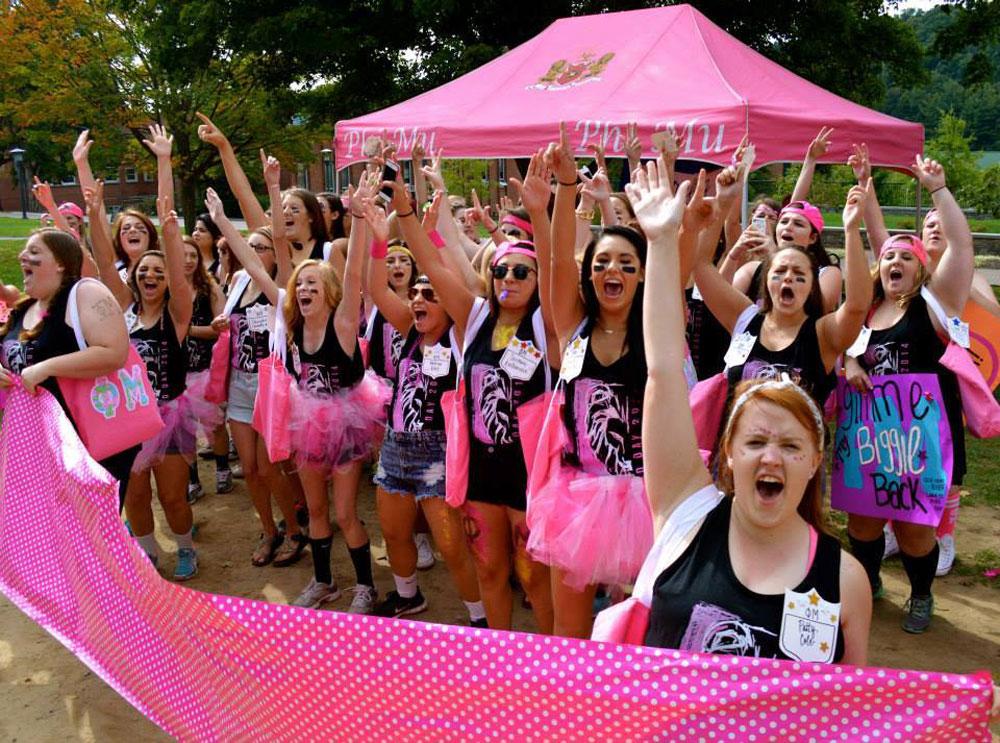 "Homecoming Week is really, really big with Greek life on campus and so they are all really excited about participating," Cooke said. "There's always a lot of hype about alumni coming back so they're just really excited about participating this year and really excited to welcome back their alumni. I think that they will have a good turnout like they always do."
The fraternities and sororities will team up with multiple student organizations for various events during homecoming week, but the biggest events Greek life will be involved with is the Lip Sync contest and the parade.
"We are so excited," said K.K. Kohler, senior at Appalachian State and member of Zeta Tau Alpha. "We're already hard at work getting ready. The homecoming activities that my sorority is participating in are the blood drive, Lip Sync, the banner contest, the homecoming float building party, the homecoming parade and the kazoo band."
Also among those to participate in the homecoming festivities will be Alpha Delta Pi and Fiji, which will team up to participate in Lip Sync. Furthermore, Alpha Delta Pi will be participating in the homecoming float contest and a mixer occurring next week.
"I'm really excited because I feel like it will give me a chance to get more involved on campus and to meet a lot of new people as well as get a lot of strong relationships out of it," said
Hayley Monsees, a freshman nursing major and member of Alpha Delta Pi.
Appalachian Greek life will begin the Lip Sync preliminary rounds on Oct. 1 at the Schaefer Center from 8 to 10 p.m. Last year, Alpha Phi and Sigma Alpha Epsilon took home the first place prize for Greek life at the Lip Sync contest, leaving high expectations for this year.
"As a freshman, I am unsure of what to expect from homecoming, but I am very excited," said Victoria Fahnestock, a freshman psychology student and member of Phi Mu. "I'm looking forward to uniting not only within Greek life, but as a student of Appalachian State University, over fun events."
Story: Chamian Cruz, Intern News Reporter
Photo courtesy of Phi Mu