North Carolina State Supreme Court Justice Allison Riggs held a collaborative event Monday with 22 students in attendance, some of whom were a part of App State College Democrats. 
Riggs was appointed by Gov. Roy Cooper previously when she sat on the Court of Appeals for nine months and was recently appointed to sit on the State Supreme Court Sept. 11. She is serving the remaining term of former Justice Michael Morgan and will be up for reelection in November of next year. 
"This is my opportunity to get your feedback, feed my campaign, and just make sure that what I'm doing makes sense for one of my goals, which is to reach and empower young voters," Riggs said. 
Before joining the judicial branch, Riggs spent 14 years working for the Southern Coalition for Social Justice in Durham, North Carolina. 
"I feel this deep affinity with App State because so many of the cases that I worked on came out of this school so early," Riggs said. "Early voting fights, y'all are not new to that." 
Riggs said App State is ground zero when it comes to early voting and believes these voting sites should be accessible to college students. 
"Unfortunately, during my career, I saw a lot of Republican Board of Elections members wanting to not have sites near campus," Riggs said. 
During her previous career in the time of the 2016 election, Riggs worked on a same-day registration federal court case, representing some of the young voters.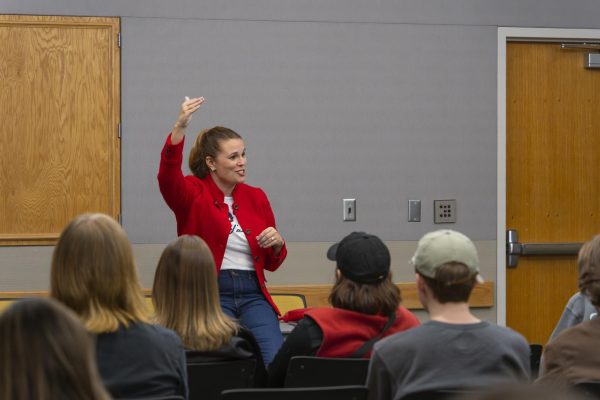 "A group was trying to challenge same day registrations because a piece of mail after your same day registration bounced back," Riggs said. "Turns out it was a lot of folks on campus." 
Riggs got into contact with the Watauga County Voter Rights Task Force and connected her with students who were challenged with committing voter fraud. 
"Within 24 hours of reaching out, I talked to them and they were like 'When I went to same day register, I gave them my name,'" Riggs said. "The poll worker filled out the paperwork and the poll worker left off an apartment number or some little piece of information."
Riggs said that there isn't an epidemic of voter fraud on college campuses. 
It was an administrative error Riggs said. "Not blaming any poll workers, but it's really problematic when folks try to push an agenda around excluding voters and accusing voters of doing something wrong." 
Riggs said her and her team managed to protect same-day registration and protect all of the voters registered because they were legitimate voters.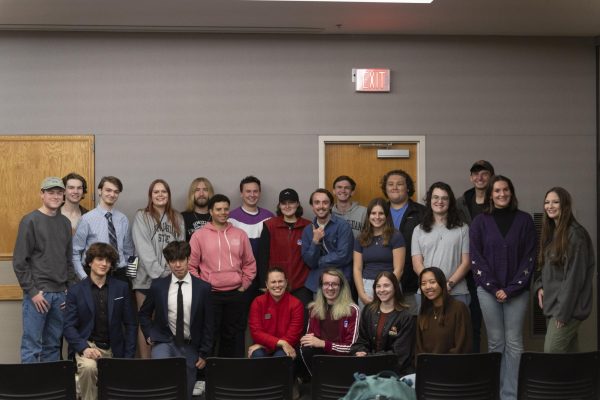 Riggs said same-day registration is important to young voters and to people who are moving around frequently and is critical to exercising the constitutional right to vote.
"So that is why you all are always going to be so special in my heart, because it's part of my background," Riggs said. "I loved what I did. I really got to partner with community-based groups who were trying to think outside the box and trying to support democracy, building infrastructure and building over the long term." 
Riggs believes change happens from the ground up and being in long-term relationships with people doing work that was pro-democracy was meaningful to her. 
She said she had no intention of leaving the Southern Coalition for Social Justice, but also believes that state courts matter a lot. 
"The federal Constitution is sort of described as the floor of the rights that we have in this country," Riggs said. "But your state constitution is considered the ceiling. So state constitutions can do some of the work that maybe the federal constitution either doesn't do or the U.S. Supreme Court says that the Federal Constitution doesn't do." 
Riggs said she joined "the bench," as she described, because there needs to be judges that are extra protective of the state constitutions, even more so than the federal constitution, and do more for the people. 
It is one of her hopes to run her campaign differently, talk about her values and who she is as a person. 
"I always think highly of people who are brave enough to run for office because that's no small thing," Riggs said. "But judges in particular, I think, haven't communicated as effectively as a lot of other candidates." 
She said she grew up in West Virginia, and knows what it is like to lack economic opportunities.
Riggs is a daughter of a 30-year military veteran and a wife of a small business owner. 
Riggs said these attributes might be appealing to Republican voters who might not usually vote for a Democrat.  
"And what it means to me is that service and economic prosperity aren't party affiliated characteristics that are things that we all can hold near and dear," Riggs said. 
She said she refuses to be put into a box because Republicans have "claimed those" characteristics. 
The justice talked about how other potential judges have to reach out to voters that they normally have not done in the past. 
"I want to have the judicial candidates that I'm running with the Democratic judicial candidates be smarter and more strategic than we've been in the past," Riggs said. 
Riggs said that there is much to learn from college students and wants to hear what they have to say about what is not going right. 
"I'm spending a lot of time working with Justice Anita Earls," Riggs said. "She's my colleague on the Supreme Court, the only other Democrat working on building a pipeline of younger, more diverse candidates to run for these statewide judicial seats."
Riggs said that now is the time to reach out to potential voters for the candidates she wants to potentially face off in the elections and invites students to participate in trivia over at Lily's Snack Bar.