Wilkesboro Community College was once again home to tens of thousands of music lovers attending shows on 13 different stages at the 27th annual MerleFest, Thursday through Sunday.
This year's lineup featured country legends Alan Jackson and Merle Haggard, as well as modern bluegrass stars the Carolina Chocolate Drops, Old Crow Medicine Show and the Steep Canyon Rangers.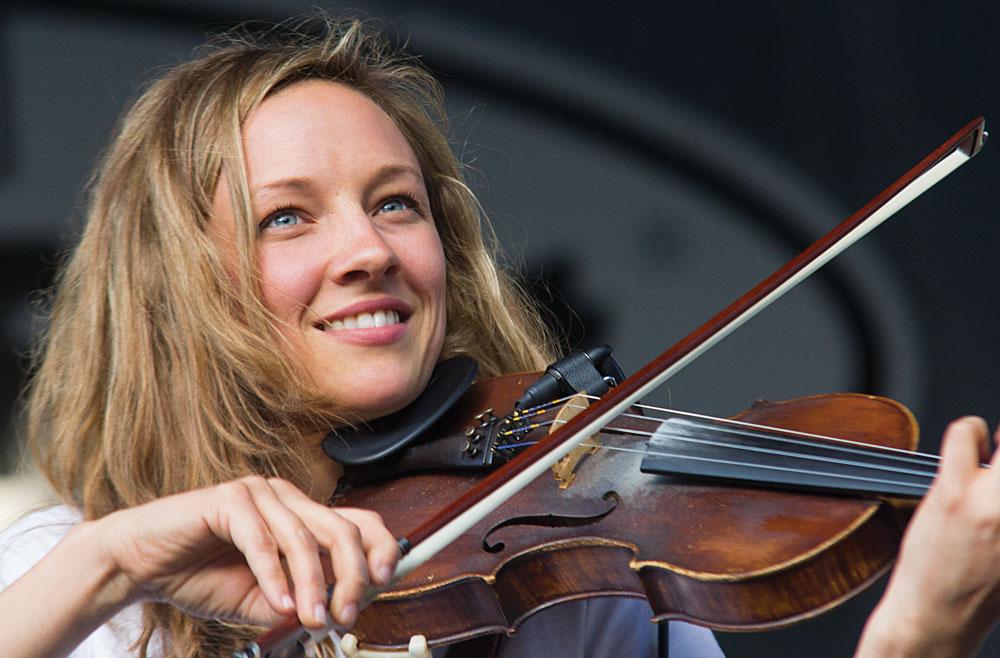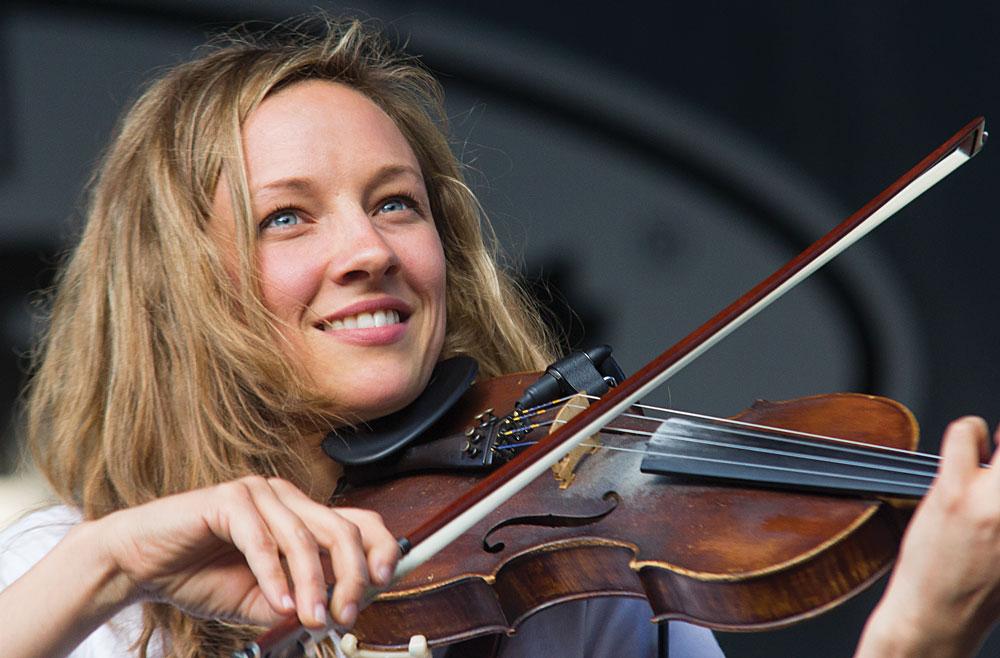 The weather this year was sunny and pleasant, a sharp contrast to last year's pouring rain.
Named in commemoration of the late guitarist Merle Watson, the music festival honors the entire
Watson family, including folk music legend Doc Watson, who founded the festival. This is the second MerleFest since Doc's passing.
"The best times I had were sitting next to Doc," country singer Ricky Skaggs said during his Saturday evening performance at the festival's main venue, called the Watson Stage. "Standing up here, Doc not being here is a little bit bitter. But I know if he was here today and knew that you all were out here, he'd be very proud."
Doc's influence over countless musicians was keenly felt Friday night at Nashville-based band Old Crow Medicine Show's manic, lively headlining set. The band got its start after the Watsons discovered them busking in front of Boone Drug on King Street.
"Nancy Watson comes up to us and says 'My daddy loves this kind of music, let me go get him,'" said multi-instrumentalist Ketch Secor, frontman of Old Crow Medicine Show. "Twenty minutes later Doc Watson walks up and says, 'You boys sound so good. How'd you like to play the MerleFest?'"
Just last year, Old Crow Medicine Show became the most recent inductees of the famous Grand Ole Opry.
In addition to better-known acts, MerleFest makes a point of programming smaller, younger bands such as Brevard-based folk rock group The Fox Fire, which boasts two Appalachian State University members – junior management major Aaron Aiken and sophomore music industry studies major Clint Roberts.
Though Doc and Merle made their names playing traditional styles of music such as folk, country and gospel, MerleFest's programs famously recount a story of Doc referring to the festival's style as "traditional-plus."
This means that the acts on a MerleFest stage aren't easily categorized, with some staple headliners such as the Sam Bush Band incorporating jazz fusion and classic rock elements into their shows while still being firmly rooted in bluegrass and country.
The musical diversity is but one aspect of MerleFest's easygoing, family friendly atmosphere. The festival doesn't allow alcohol or tobacco and has many opportunities for children to pick up instruments at tents designated for impromptu jamming.
This casual environment exists onstage as well, The Kruger Brothers' banjo player Jens Kruger said at a Friday afternoon set.
"We didn't know what we were going to play today," Kruger said. "We don't know what we're going to play tomorrow."
Story: Colin Moore. A&E Editor
Photo: Paul Heckert, Photo Editor