Shygirl shakes up Legends
Despite what her stage name might suggest, Shygirl is far from timid. With her sparkling charisma and impressive live vocals, British singer and rapper Blane "Shygirl" Muise brought the house down with an evening of dance music Thursday at Legends. The show was organized and hosted by APPS.
Spinning around in a black and red ensemble that matched the vibrant streaks of red in her dark hair, Shygirl kicked off the show with "Woe," the opening track of her debut studio album "Nymph." The song briefly samples Caroline Polachek's "Bunny Is A Rider," and features Icelandic singer Björk on its newly released remix. 
"It was euphoric and bouncin'," said freshman music industry studies major Gabriel Esperanza. "You had no choice but to dance."
Shygirl is currently touring "Nymph." The world tour's North American leg concluded in Miami Saturday night. Beginning in late May, she will tour several cities across Europe.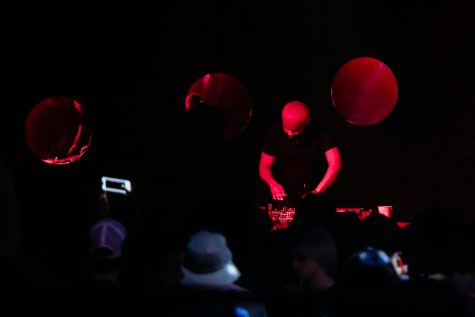 "Nymph_o," the highly anticipated deluxe version of "Nymph," was released at midnight Thursday, less than two hours after the concert ended. The original album was announced in May 2022 and dropped in September with 12 songs. "Nymph_o" provided Shygirl's listeners with 11 brand-new tracks.
"So happy with this deluxe," Shygirl wrote on her Instagram Friday. "I started it way too soon after the album and stressed myself out instead of taking a break. I realized that and then kind of forced myself to find my own pace and rediscover some of the sources of my creative process."
While introducing her new song "Crush," which features Erika de Casier, Shygirl joked that her crush "is actually here tonight." Later in the night, before performing "BB," she said she "loves bad boys."
Shygirl's tour DJ, Hasani, played a set of original electronic remixes of popular pop songs starting at 8 p.m. The remixed songs included "AMERICA HAS A PROBLEM" by Beyoncé and "Into You" by Ariana Grande.
"We at APPS are really excited about her performance," said Bradley "Friday" Freitag, junior psychology major and chairperson of APPS's Mainstage Council. "Our lighting set-up is crazy. They're putting mirrors on the back wall, so it'll be insane to see what that's gonna look like right before our eyes with her standing up there in a flashy outfit."
At the show, spotlights reflected off the mirrors that faced the audience, illuminating Shygirl from all angles. The audience could see the back of her swirly red and black dress in the mirrors as she sauntered across the stage.
"I'm excited to continue the work that APPS has been doing to bring live music to Boone," said Ben Seaford, sophomore creative advertising major and next year's chairperson of APPS's Mainstage Council. "It's an amazing opportunity that we have to be able to work in live music while still in college."
"It's really special for the event that you organized to be the talk of the town for a day or two," said Freitag.
After what appeared to be her last song of the night, the audience eagerly chanted for more.
"Only if you really, really miss me, will I come back," she said as she momentarily left the stage.
Shygirl returned for an encore after several minutes of roaring commotion from the audience and performed three more songs.
As the show came to a close, excited audience members shouted out invitations for Shygirl to attend their after-parties.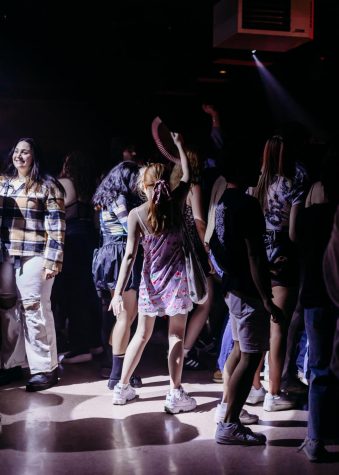 "I don't party anymore. I'm old," she responded. "But you guys definitely know how to throw a good party, right? The secret ingredient is to invite Shygirl."
Before exiting, Shygirl used audience members' phones and cameras to take selfies with the crowd from the stage. 
After the show was complete, satisfied concert-goers lined up to buy Shygirl tour merch before happily trotting off into the night.