Stabbing at Publix leaves one wounded
Update Oct. 8, 2018:
Harley Mills, 25, of Boone is in stable condition post-surgery at Johnson City Medical Center.
"This was not a random act, the individuals involved were acquaintances," Shane Robbins, Boone Police Department public information officer, said in an email.
According to the Boone police incident report, officer Miranda Britt noted Mills' "relationship to offender" as FR/1, which means "victim was friend," according to the Federal Bureau of Investigation's Uniform Crime Reporting guidelines.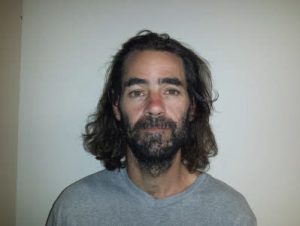 Jeffrey Warren, 41, of Sugar Grove was arrested on a warrant of felony assault with a deadly weapon with intent to kill inflicting serious bodily injury and issued a $200,000 bond, according to Sunday's warrant for arrest issued by magistrate Carrie Church.
Warren's court date is set for Nov. 16.
In May, Warren was arrested and charged with assault inflicting serious bodily injury, injury to personal property and larceny. On June 4, he was given a suspended sentence with probation to last 18 months for the misdemeanor charge of assault inflicting serious bodily injury, according to the North Carolina Department of Public Safety's Offender Search website and the Watauga County Clerk of Court's office.
Photo courtesy of Boone PD
——————————————————————————————————
At approximately 4:42 p.m. on Sunday an altercation took place near the front exit of the Publix supermarket. Publix could not immediately be reached for comment.
"Boone Police, Fire and Watauga Medics responded to a report of a stabbing in the vicinity of 1620 Blowing Rock Road. A male, 25 years-of-age, was found to be suffering from a stab wound," according to a press release from the Boone Police Department's public information officer Shane Robbins.
The victim was transported for medical treatment, while the alleged assailant is currently being interviewed by Boone Police investigators.
This story will be updated. 
By Patrick McCabe 
Photo by Patrick McCabe 
Featured photo caption: Boone Police investigators gather evidence at the crime scene.