Alpha Tau Omega goes bald
Brothers from the Alpha Tau Omega fraternity chapter at Appalachian State University are shaving their heads in support of their brother Alex Martin, who has been diagnosed with lymphoma, a cancer of the immune system.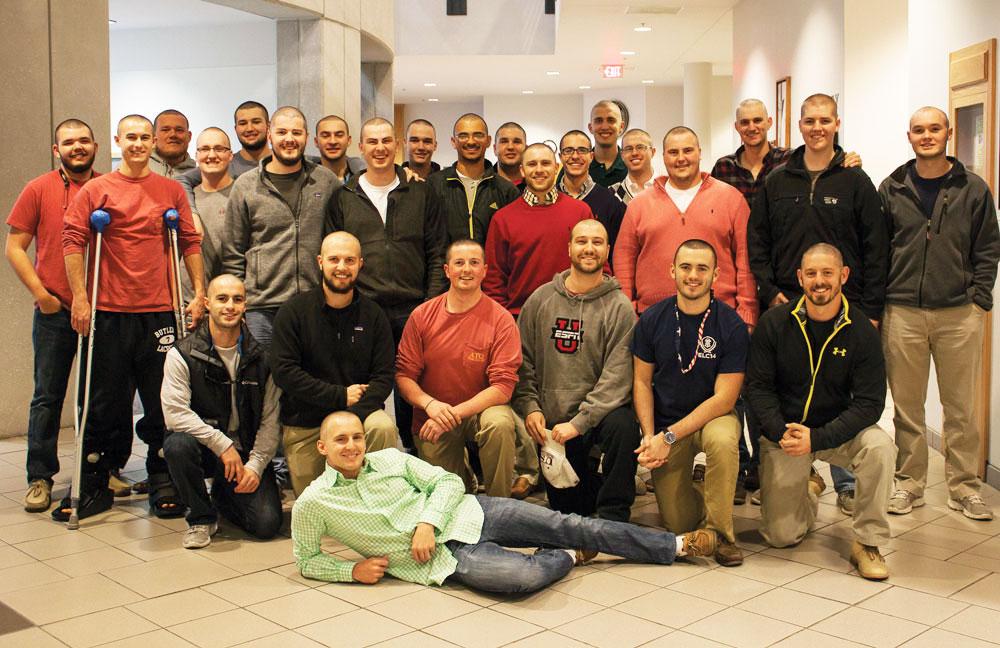 Of the fraternity's 43 members, 35 so far have shaved their heads to support Martin as he undergoes chemotherapy treatments at Wake Forest Medical Center.
Martin, a senior business major, has withdrawn from the university for the time being, but plans to return in the fall to complete his degree, said ATO president Zac Rogerson.
Rogerson said Martin found out he had lymphoma about two weeks ago after driving himself to the hospital. Martin originally believed he had pneumonia, but after undergoing a series of tests, a tumor was discovered. Martin has an approximately 90 percent chance of survival, Rogerson said.
The decision to shave their heads was made among 35 of the brothers.
"Once we found out it was definitely cancer, we all decided we were going to do it," he said. "It just started a domino effect. We can't take away everything, but we can at least show him we have support."
Rogerson said although Martin doesn't know it yet, the chapter has also formed an alliance with St. Baldrick's foundation. The organization's Shavees go bald and ask for sponsorship and donation from friends and family, which will then go to a cancer patient.
This year, fraternity members on campus who shave their heads' donations will go straight to Martin.
Rogerson describes Martin as a man that everybody knows and loves. Martin's contributions to the ATO chapter include his role as one of the original founding fathers and serving as its first recruitment chair.
Senior exercise science major Brad Horrell has been Martin's close friend since they met freshman year and pledged ATO together. He is currently one of Martin's roommates.
"It is so important to support Alex during this time because his friendship has meant so much to me since we've met," Horrell said. "He's given me advice, been there for me in times of need, so I only think it is appropriate to be there for him as much as I can now. I know he would do the same for me."
Story: Laney Ruckstuhl, Assistant News Editor
Photo: Rachel Krauza, Senior Photographer