App comes up short against Wofford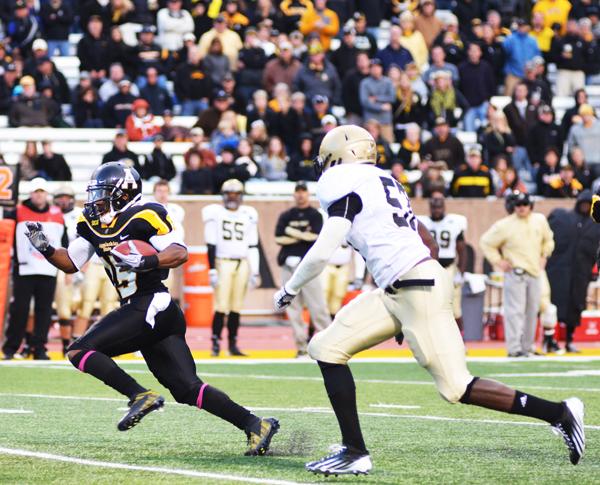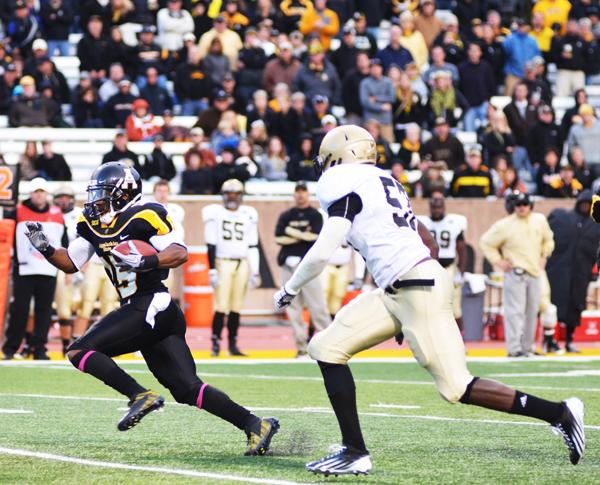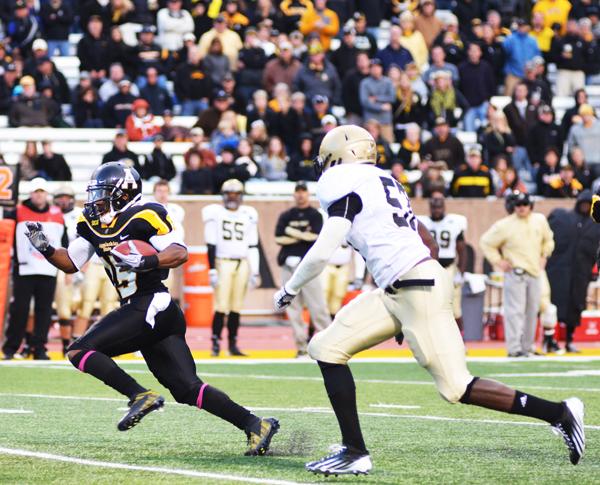 Appalachian's hopes for a conference title took a hit Saturday after a 28-38 loss to Wofford Terriers, which snapped the Mountaineer's four game winning streak.
The game was closely matched for the first three quarters, but by the four quarter, App began to fall behind.
Quarterback Jamal Jackson appeared to throw an incomplete forward pass, but was ruled a fumble on the field.
"I thought my arm went forward, but they ruled it a fumble and that was that," Jackson said. "That's all I can say about it."
Jackson was sacked three times three times, but managed to complete 63 percent of his passes.
"I'm behind my guys 100 percent," Jackson said. "I'm not going to throw every ball great, some days we'll have some drops but we gotta work on it."
A 47-yard fumble return by Cornerback Joel Ross and a 99 yard kickoff return by Tony Washington, the second longest return in school history.
Washington's touchdown gave App a four point lead, but the offense could not gain any momentum in the fourth quarter as Wofford scored the final 14 points.
"A lot of people talk about Wofford's offense, and it is very good, but in the past two or three years their defense has gotten a lot better," Head Coach Jerry Moore said." Particularly this year, I think their defense is on par with anybody in this league."
App has now dropped two home games in a season for the first time since 2002.
App will battle for the Old Mountain Jug at Western Carolina Saturday.
Kickoff is set for 3:30 p.m.
Story: JORDAN DAVIS, Sports Reporter
Photo: ANEISY CARDO, Intern Photographer