App State men's tennis coach Bob Lake steps down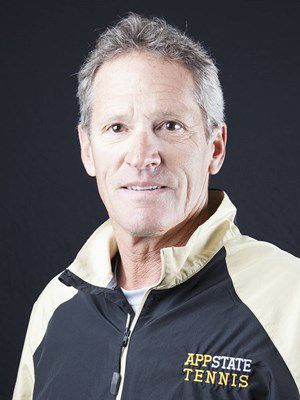 On Friday afternoon, App State men's tennis coach Bob Lake released a joint statement with athletic director Doug Gillin announcing Lake's resignation from the position, effective immediately.
"In accepting Lake's resignation, Director of Athletics Doug Gillin thanked Lake for his 18 years leading the university's men's tennis program, noting four Southern Conference tournament semifinal appearances, one Sun Belt semifinal appearance, 15 double-digit win seasons, and an overall record of 208-185-1," according to the press release.
Lake was suspended in January for four tennis matches after North Carolina A&T State University player John Wilson IV alleged in a tweet that App State tennis player Spencer Brown had directed racist comments at him. According to App State athletics, Lake has not been with the team for any matches since the suspension.
Jack Maddocks will serve as the interim head coach while a national search is conducted for Lake's replacement.
Story By: Brooks Maynard, Sports Editor
Photo By: Courtesy of App State Athletics