Appalachian beats Furman, advances to the semifinals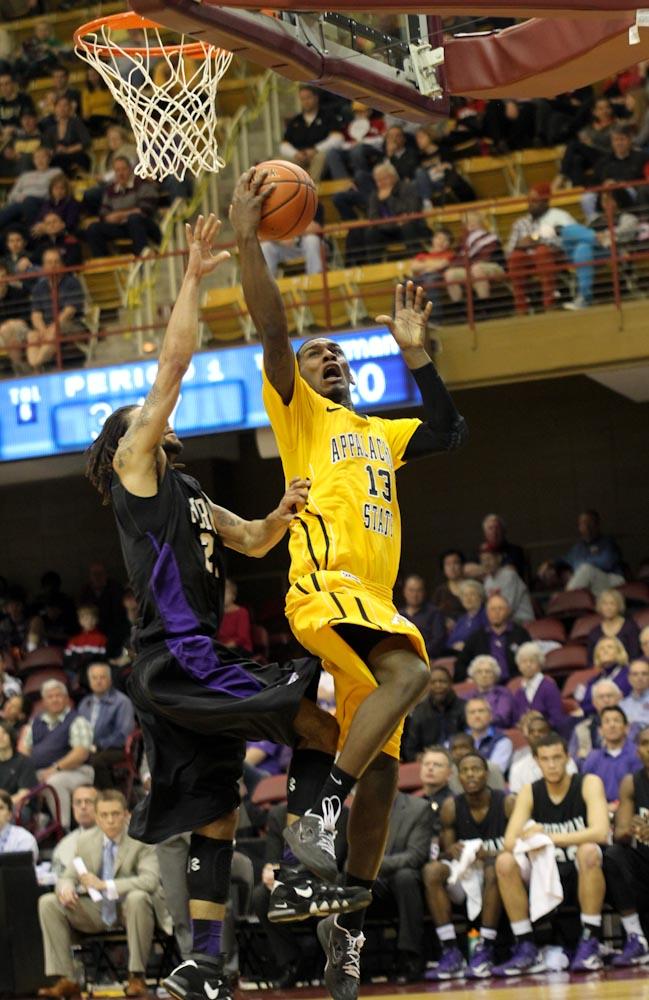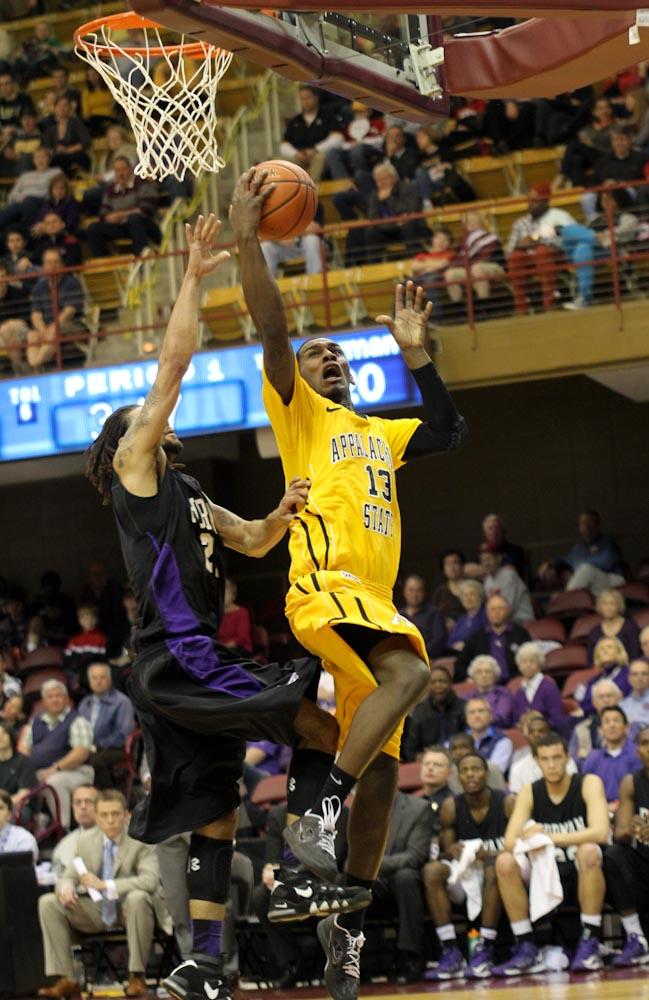 Unlike the first meeting between the Appalachian State men's basketball team and Furman, the Mountaineers took a big lead and held onto it.
App State beat Furman 74-60, in a contest where they were hot all game. The Mountaineers shot 54.4 percent (31-57) from the field and held the Paladins to 44.7 percent (21-47) while forcing 18 turnovers.
"It's a good win," head coach Jason Capel said. "We came out and set the tone defensively, which was our goal. We were able to capitalize on some mistakes, pick it up and finish the game."
Both teams started slow in this contest. At the first media timeout, Furman had the one-point lead (6-5) but App State took off hitting 3-pointer after 3-pointer. With 11:51 remaining, the Mountaineers were 3-for-5 from 3-pointers and held an 11-point lead (18-7).
The shooting expertise continued as Tab Hamilton and Chris Burgess chimed in at the 3-point line. Appalachian held a 15-point lead with 8:15 left in the first half.
Appalachian forced the Paladins to retrieve from their 2-3 zone and change to man, but it didn't help. Appalachian would keep a 12 to 15-point lead the rest of the half. The team would go to the locker room leading at the half by 14 (38-24).
Jay Canty led the Mountaineers at the half with seven points, three rebounds, four assists and a steal. Nathan Healy led the Mountaineers with points at nine. Kendrec Ferrara led the Paladins with nine points, five rebounds and a steal.
Furman came out the locker room scoring the first three baskets going on a 7-0 run, closing the gap to seven (38-31). Furman was able to muster up two more points until Nate Healy scored to end the run.
"The reality is that at this time of the year you can't be scared to end someone season," Capel said. "We were able to regroup and come out and do that things that got us the good lead in the first half."
App State would go on a run of its own, opening the gap to 53-40 with 12:52 remaining. The Mountaineers opened the lead to 20 (66-46) with 8:22 remaining and never looked back to take the win.
Canty and Healy both scored 13 points, while Jamaal Trice followed with 12. Canty also finished the game with five rebounds, six assists and steal. The Paladins had four players in double figures, led by Colin Reddick who had 15.
He also had four rebounds, an assist, a steal and four blocks.
Appalachian will play top-seeded Davidson Sunday at 6 p.m. at the U.S. Cellular Center in Asheville.
"Nobody is invincible," Healy said. "We have to have that mind set playing against Davidson tomorrow. Those last two games is behind us, we play tomorrow when they throw the ball up."
Story: JAMES ASHLEY, Sports Reporter
Photo: PAUL HECKERT, Photo Editor